Being based in Alberta, we are inching closer and closer towards strawberry season and that is a very exciting feeling. Other folks who live in the more (year-round) temperate regions of Canada can likely get their hands on them already...and that makes us a little jealous.
Whether you're able to do this right now, next week or next month, seek out some local strawberries and try this easy shortcake recipe from the Sheet Pan Everything cookbook by celebrity chef and best-selling author Ricardo Larrivée. Many people have become accustomed to one-pan dinners, but few look at their roasting pan and think of dessert.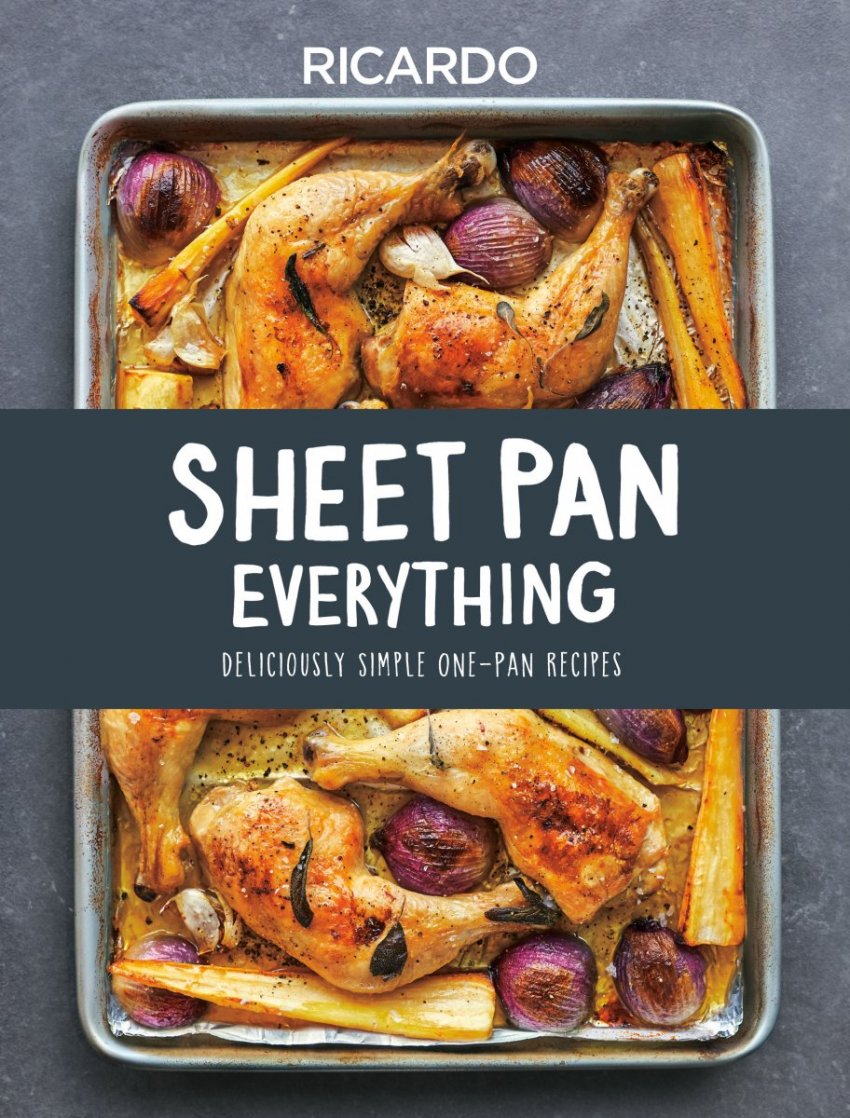 Want to know the best part? The recipe is basically foolproof and can easily be adapted to use other types of in-season berries if strawberries aren't for you.
Cake
1 cup (150 g) unbleached all-purpose flour
1 tsp baking powder
1/4 tsp salt
6 eggs
3/4 cup (160 g) sugar
With the rack in the middle position, preheat the oven to 350°F (180°C). Line the bottom of a sheet pan with parchment paper, letting it hang over two sides. Butter the paper and sides of the sheet pan.
In a bowl, combine the flour, baking powder, and salt. Set aside.
In a large bowl, whisk the eggs and sugar with an electric mixer until the mixture is pale, is tripled in volume, and falls from the beaters in a ribbon, about 10 minutes.
Sift the dry ingredients over the egg mixture and fold in with a whisk. Spread the batter out evenly on the sheet pan.
Bake for 18 to 22 minutes or until a toothpick inserted in the center comes out clean. Let cool completely on a wire rack, about 1 hour.
Macerated strawberries
6 cups (810 g) quartered strawberries
2 tbsp sugar
1 tbsp (15 ml) orange liqueur (optional)
Thai basil leaves, for serving
Meanwhile, in a bowl, combine the strawberries with the sugar and orange liqueur, if using. Let macerate for 15 minutes. Drain the strawberries, keeping the syrup.
Whipped cream
2 1/2 cups (625 ml) 35% whipping cream
1/2 cup (105 g) sugar
In a bowl, whisk the cream and sugar with an electric mixer until medium-firm peaks form.
Keep cool in refrigerator until ready to assemble.
Assembly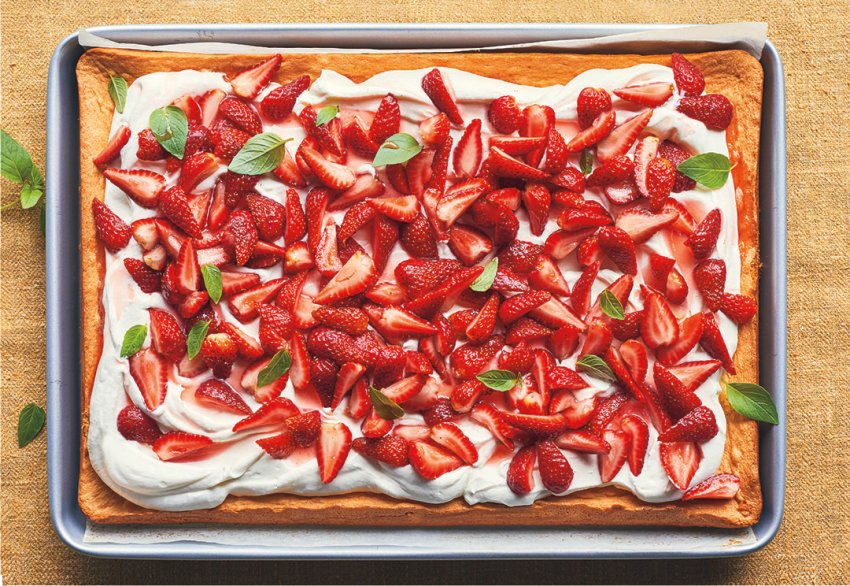 Drizzle the cake with the strawberry syrup. Cover with the whipped cream and strawberries. Garnish with Thai basil leaves.
The cake will keep for up to 2 days in the refrigerator.
Yield:

Prep Time:

Cook Time: