By now, you're probably either thinking about what to bring for a holiday potluck or planning your holiday feast at home. Either way, you'll want this comforting and savoury dish on your table. This recipe is just one of many from this year's holiday issue from Ricardo magazine. Filled with recipes, ideas for entertaining and lots of tips, it's your guide to an elegant holiday season without fuss.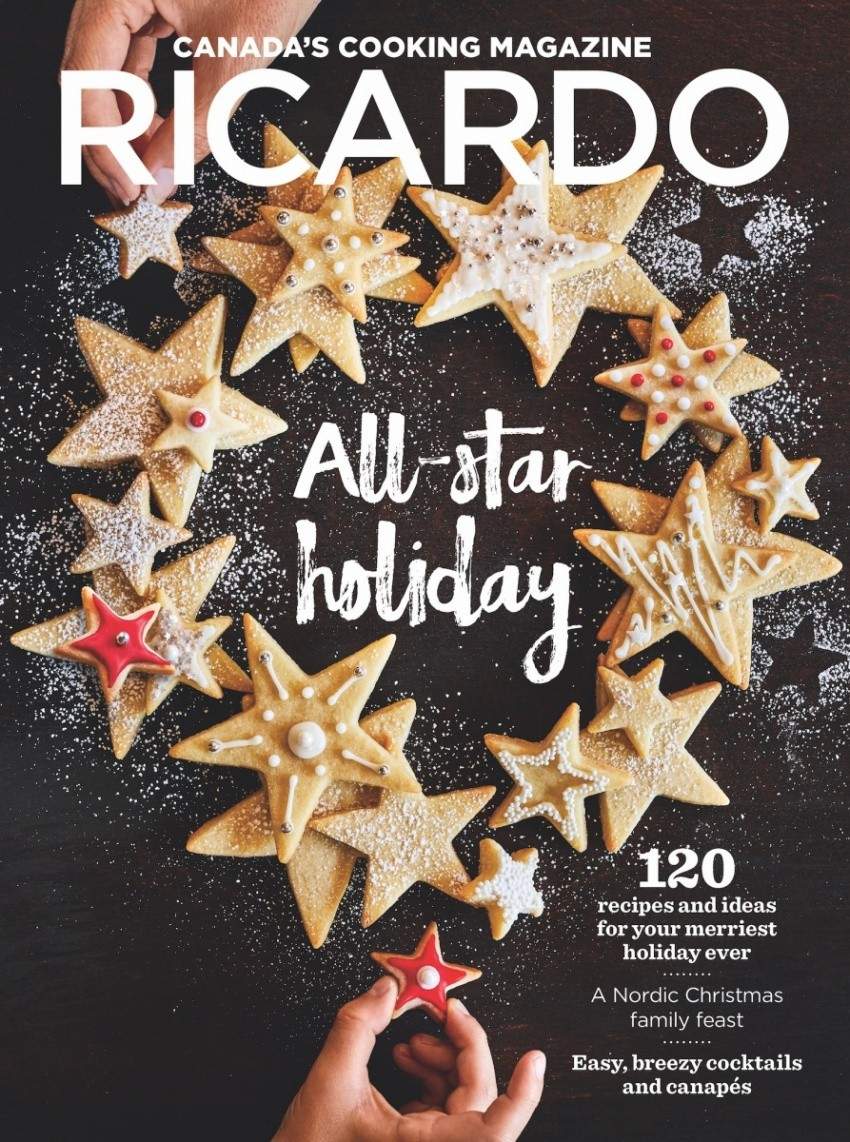 8 cups peeled and cubed potatoes
4 cups peeled and cubed sweet potatoes
4 cloves garlic, peeled
1/2 cup butter
1/2 cup heavy (35% fat) cream
1 egg
2 egg yolks
1 cup finely grated Parmesan, plus more for sprinkling
chervil, optional
With the rack in the middle position, preheat the oven to 400°F (200°C). Butter a 10-cup (2.5 litre) oval or 8 x 11-inch (20 x 28 cm) rectangular baking dish.
In a large pot, cover the potatoes, sweet potatoes and garlic with cold water. Season with salt. Bring to a boil, then simmer for 25 minutes or until the potatoes are tender. Drain and return to the pot. Using a potato masher, crush with the butter.
In a bowl, whisk together the cream, egg, egg yolks and cheese. Gradually add the cream mixture to the mashed potatoes, mashing until smooth. Season with salt and pepper. Spoon the mashed potatoes into a pastry bag fitted with a large star tip.
In the baking dish, pipe the mashed potatoes into swirls. Bake for 20 minutes or until golden brown.
When ready to serve, sprinkle with Parmesan and, if desired, chervil.
Yield:

Prep Time:

Cook Time: