Looking for the perfect summer dessert? How about this stunning trifle from Ricardo magazine? Its summer 2017 edition has all the recipes and ideas for the best summer meals and parties.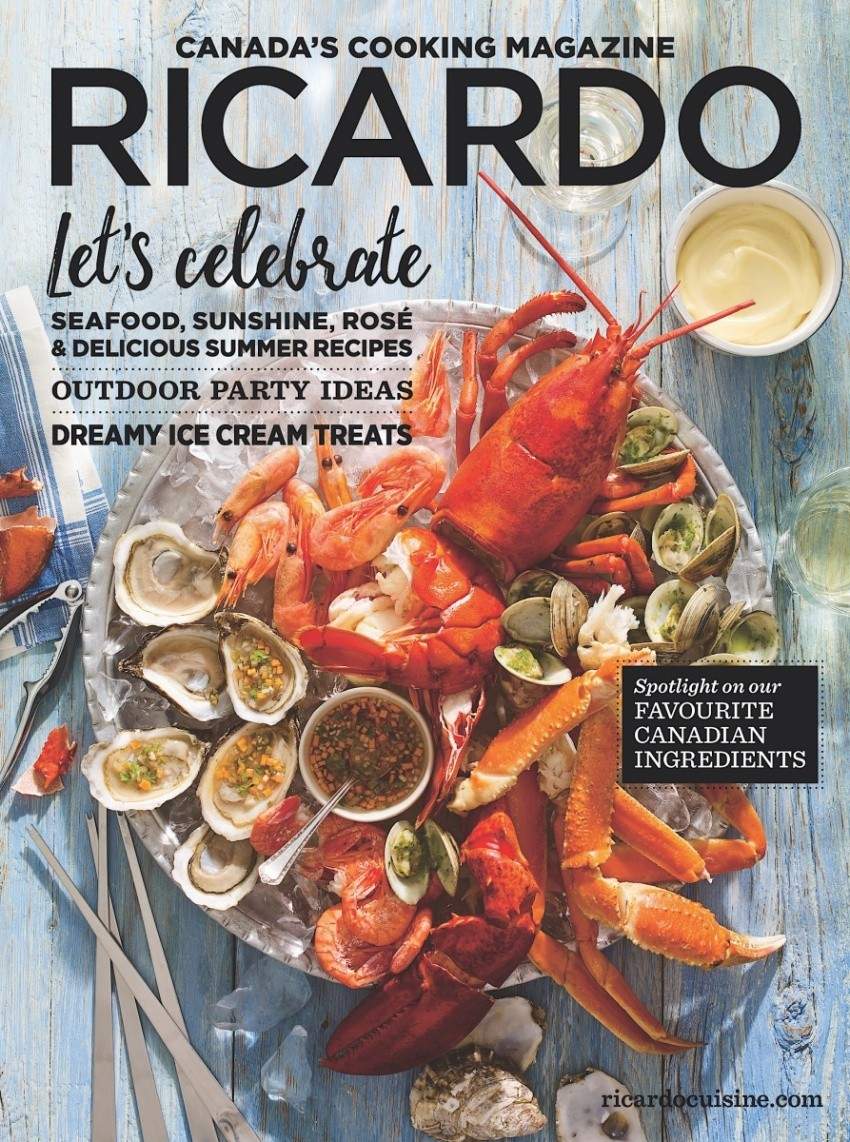 Lemon curd
3/4 cup sugar
1 tbsp cornstarch
2 eggs
1 egg yolk
1/2 cup lemon juice
1/4 cup water
In a small saucepan off the heat, combine the sugar and cornstarch. Whisk in the eggs and egg yolk, then add the lemon juice and water. Bring to a boil over medium heat, stirring constantly and scraping the bottom and sides of the pan, until the curd has thickened. Remove from the heat and strain through a sieve. Cover with plastic wrap directly on the surface of the curd and refrigerate for 1 hour or until completely chilled.
Trifle
1 1/2 cups vanilla ice cream
1 1/2 cups raspberry sorbet
1 1/2 cups mango sorbet
2 1/2 cups cubed angel food or sponge cake
1/2 cup raspberries
1 cup raspberry coulis
Line the bottom of a 6-inch (15 cm) springform pan with parchment paper. Cut another sheet of parchment paper into an 8 x 5-inch (20 x 12.5 cm) rectangle and line the inner walls of the pan. Place in the freezer while preparing the curd.
Using a 2-tbsp (30 ml) ice cream scoop, shape 4 scoops of vanilla ice cream, 3 of raspberry sorbet and 3 of mango sorbet. Place on a parchment-lined plate in the freezer while preparing the trifle.
Arrange one-third of the cake cubes over the bottom of the pan. Still using the ice cream scoop, arrange a layer of ice cream and sorbet over the cake cubes, alternating the flavours. Drizzle with one-third of the lemon curd. Repeat the sequence twice, using the reserved scoops of ice cream and sorbet to top the trifle. Garnish with the remaining curd. Freeze for 4 hours or until firm.
When ready to serve, unmould the trifle, cut into wedges and top with the raspberries and raspberry coulis.
Raspberry coulis
2 cups raspberry
1/4 cup sugar
Purée raspberries with sugar in a blender. Strain through a sieve, if desired.
Yield:

Prep Time:

Cook Time: