The sixth season of APTN's award-winning Moosemeat and Marmalade kicked off last night with co-hosts Art Napoleon and Dan Hayes embarking on yet another epic culinary adventure.
Throughout the new season, the duo traverse the backcountry of Western Canada to explore seldom-seen cultures and cuisines, with each episode typically culminating in a collaborative outdoor cooking session applying what they've learned from their hosts.
This roast wild boar recipe will be featured in Episode 10 when Napoleon and Hayes head to North Battleford, Saskatchewan to take part in a wild boar hunt. Since wild boar may not always readily available, Hayes designed the recipe to work equally well with corresponding pork products.
Moosemeat and Marmalade airs across Canada on Tuesdays on APTN.
Roast wild boar loin with crispy ribs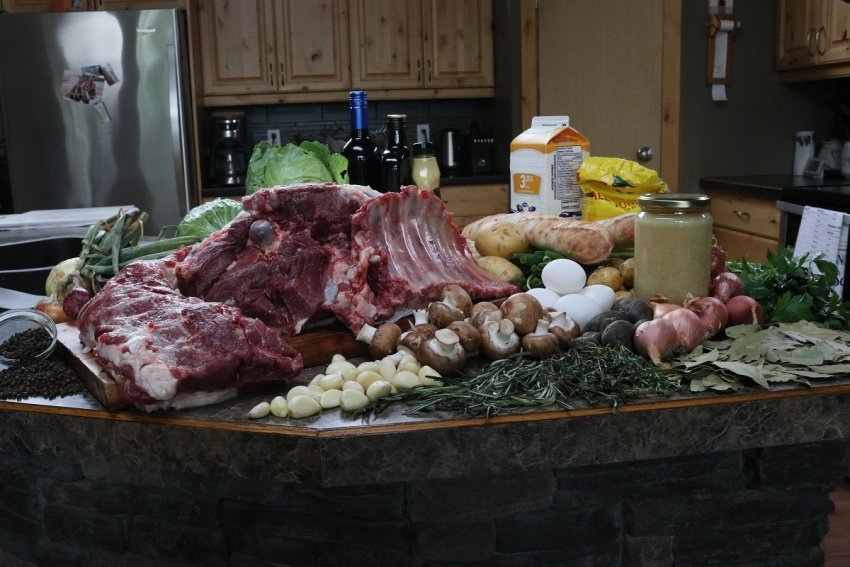 ½ rack raw unseasoned boar or pork ribs, cut into individual ribs
1-1.5 lbs boneless boar or pork loin
salt, for seasoning
Preheat oven to 425 F.
Allow boar or pork to come to room temperature on your counter. Season everything generously with salt on all sides, and arrange on a roasting tray or oven-proof skillet, without crowding.
Cook for 30-40 minutes, until browned and crisp.
Serve with sides such as roasted root vegetables, mashed potatoes, and/or lightly toasted bread.
Enjoy!
Watch: Instructional video ft. Dan Hayes