While beets are an ingredient to be enjoyed at all times of the year, they do find their way into our pantry in the fall and winter. From roasting to pickling to shaving and eating raw, we'll enjoy beets any way we can.
This clever recipe comes courtesy of the popular Kelowna eatery Frankie We Salute You! by way of the new Okanagan Eats cookbook and sees beets added into the baba ghanoush equation along with the traditional eggplant. The result is something that is equally vibrant and flavourful.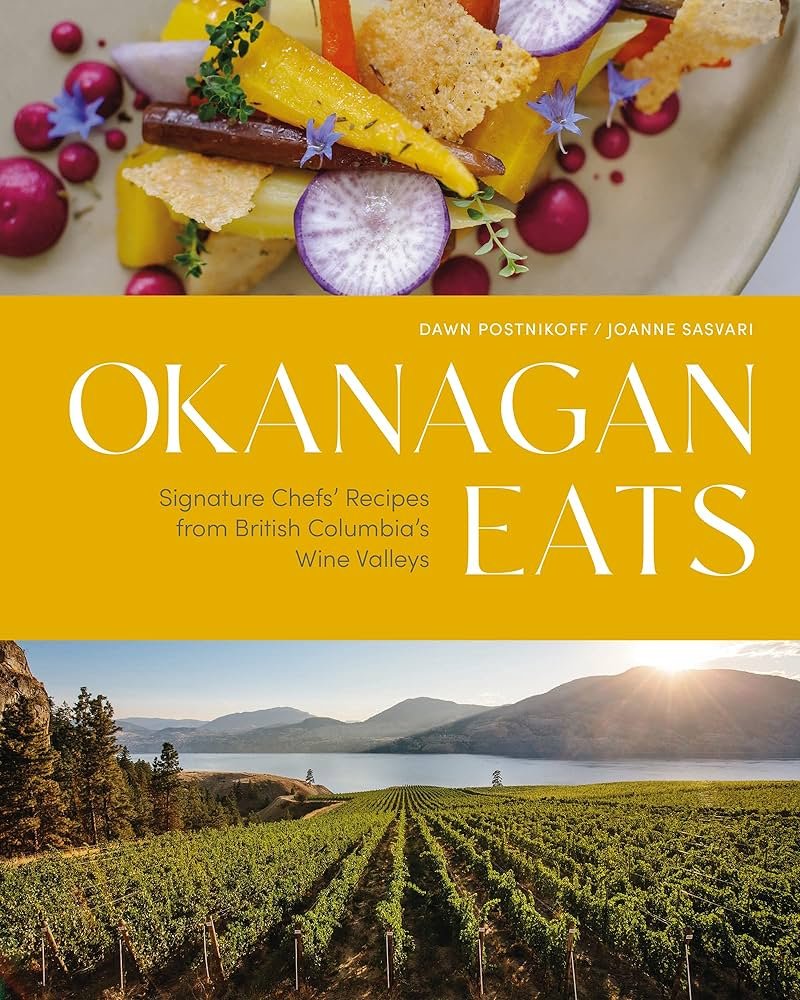 "Baba ghanoush is a Levantine appetizer typically made with eggplants roasted over an open flame. Here, the smoky eggplant is mixed with beets, which add a sweet earthiness as well as a pretty pink hue. Instructions have been provided for roasting eggplant in the oven, but you can do as the team at Frankie We Salute You! does and grill the eggplant over charcoal. Simply score the eggplant and grill it on each side until it's charred," explains co-author Joanne Sasvari in the introduction to this recipe in Okanagan Eats.
Beet baba ghanoush
4 medium beets
2 Tbsp canola oil
1 Italian eggplant
3 cloves garlic, finely chopped
11/2 cups canned chickpeas, drained and rinsed
3 Tbsp coconut sugar
2 Tbsp salt, plus extra if needed
1 tsp ground fennel seeds
1 tsp ground coriander
1 tsp ground cumin
3/4 cup tahini
1/2 cup lemon juice, plus extra if needed
1/4 cup olive oil, plus extra for garnish
Grated zest of 2 lemons
Sliced radish, dukkah spice blend or greens, for garnish (optional)
Crackers, pita bread or veggies crudité, to serve
Preheat oven to 375°F. Line 2 baking sheets with parchment paper.
Peel beets in the sink under running water to avoid staining your fingers. Thinly slice to 1/8-inch thickness. Put in a bowl, add canola oil and toss to coat. Spread beets on one of the prepared baking sheets and cover with another layer of parchment paper. (This allows the sugars to caramelize and also provides steam for even cooking.) Roast for 30 minutes, or until fork tender.
Using a knife, poke holes all over the eggplant. Place it on the other prepared baking sheet. Roast for 30 to 40 minutes, until browned, slightly wrinkled on the outside and tender on the inside. (A little char on the outside is OK, it's the inside flesh we want.) Set aside to cool for 5 minutes. Cut it in half and scoop out the flesh. Discard peels.
In a food processor, combine eggplant, beets and the remaining ingredients, except the crackers. Blend until smooth. Season to taste with more lemon juice or salt. Garnish with sliced radish, dukkah spice blend, greens or a drizzle of olive oil (if using). Serve with crackers, pita bread or veggies crudité on a platter.
Leftover baba ghanoush can be stored in an airtight container in the fridge for 7 days or in the freezer for up to 1 month.
Yield: