Partners in a blog, cookbook and in life, husband-and-wife duo Philip Lago and Mystique Mattai operate the popular site Chef Sous Chef. Their debut cookbook Eat With Us officially hits book store shelves on Tuesday, April 6 and in it one will find a myriad of recipes inspired by the multicultural city they call home, Toronto.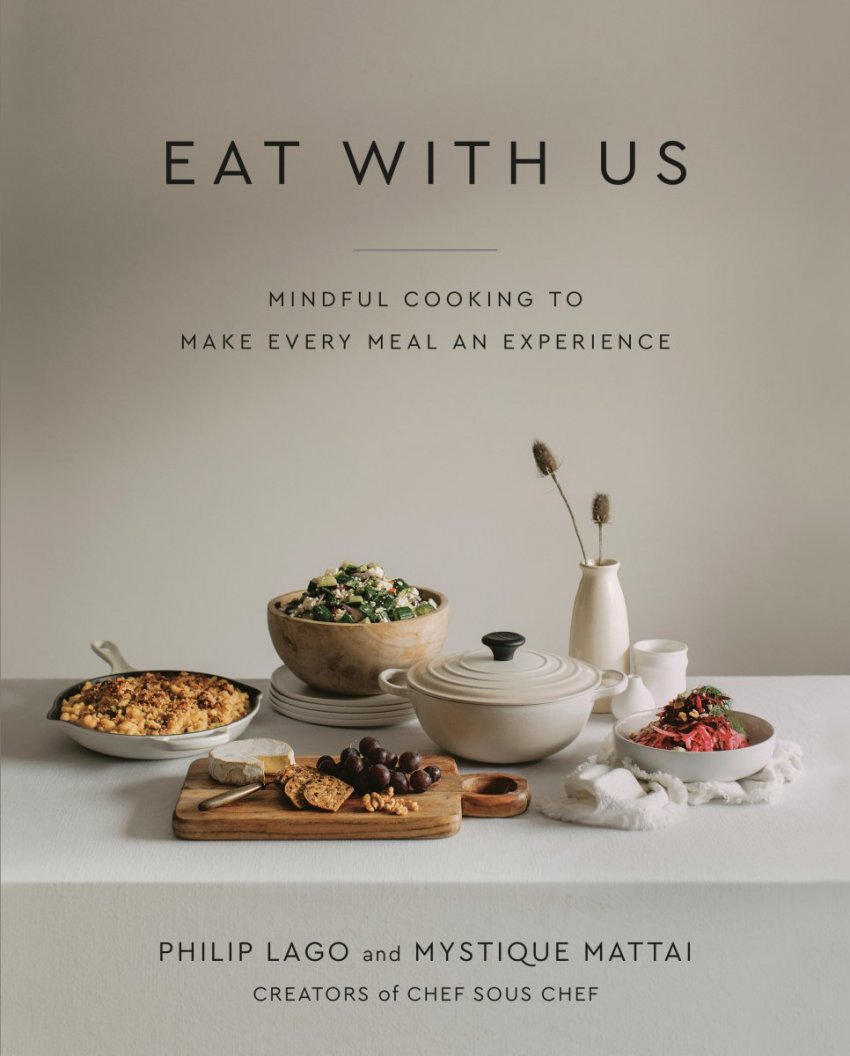 Though spring has sprung, the weather can still be a bit unpredictable. As such, look to adding some sunshine on your dinner plate if the weather outside is being less than agreeable by way of this easy recipe for a fennel, beet and citrus salad.
"This salad is crunchy and refreshing, so simple to make, and as visually beautiful as it is delicious. The fennel is dressed in a citrus vinaigrette, which complements its subtle liquorice flavour. A creamy blue cheese is sprinkled on top and a dusting of crushed walnuts brings a second dimension of crunch to this elegant dish," says Lago and Mattai in the introduction to this recipe.
Roasted beets
3 medium beets, peeled and cut into 1/2" wedges
1 tbsp olive oil
salt and pepper
Preheat the oven to 425°F. Line a large baking sheet with parchment paper.
Place the beets into a medium bowl and toss with olive oil, salt and pepper.
Arrange in a single layer on the prepared baking sheet and roast for 25 to 30 minutes, turning once or twice, until fork-tender. Set aside to cool for 10 minutes.
Orange vinaigrette
3 tbsp good quality orange juice
2 tsp white wine vinegar
1 tsp Dijon mustard
1 pinch salt
2 tbsp olive oil
ground black pepper
Add orange juice, vinegar, Dijon and salt to a salad bowl and whisk until combined.
While continuously whisking, slowly drizzle olive oil into the bowl until the dressing is bright orange and emulsified. Season with pepper to taste.
Salad and assembly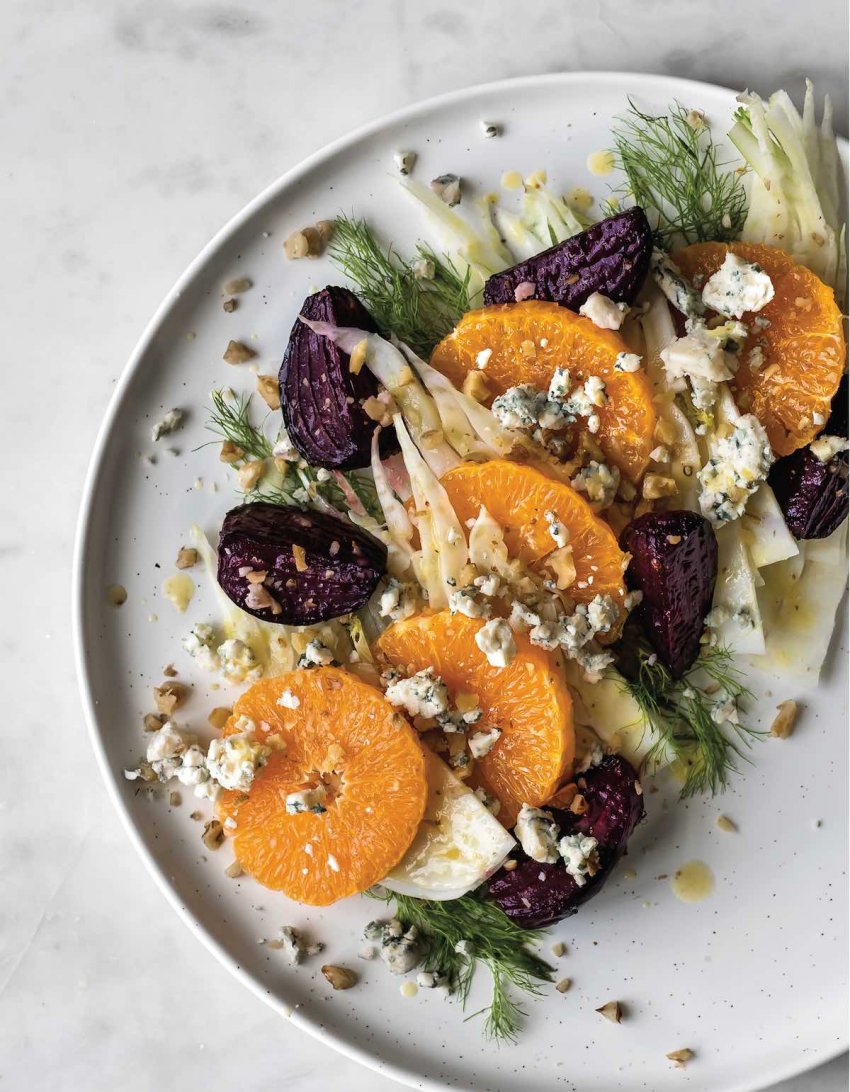 1 fennel bulb, quartered and thinly sliced lengthwise
2 clementines, peeled and sliced crosswise
1/2 cup chopped walnuts
1/2 cup crumbled blue cheese
fennel fronds, for serving
Add the fennel to the salad bowl and gently toss with the dressing until the fennel is evenly coated. Place in the fridge until the beets have cooled.
Add the beets and clementine slices to the fennel and toss the salad to redistribute the dressing.
Top with walnuts and blue cheese and tear fennel fronds overtop for garnish.
Yield:

Prep Time: