If you've been following us for a while, you know that we love to get creative with our Caesar cocktails. In fact, to celebrate the iconic cocktail's 50th anniversary in 2019, we enlisted 50 Canadians to share their own creative customized renditions of the perfect Caesar.
On Tuesday, June 7, the founders of Walter Craft Caesar will be releasing a similarly compelling collection of cocktail and food recipes in the Caesar Country book, including contributions from some of Canada's top bartenders, chefs, and other notable personalities.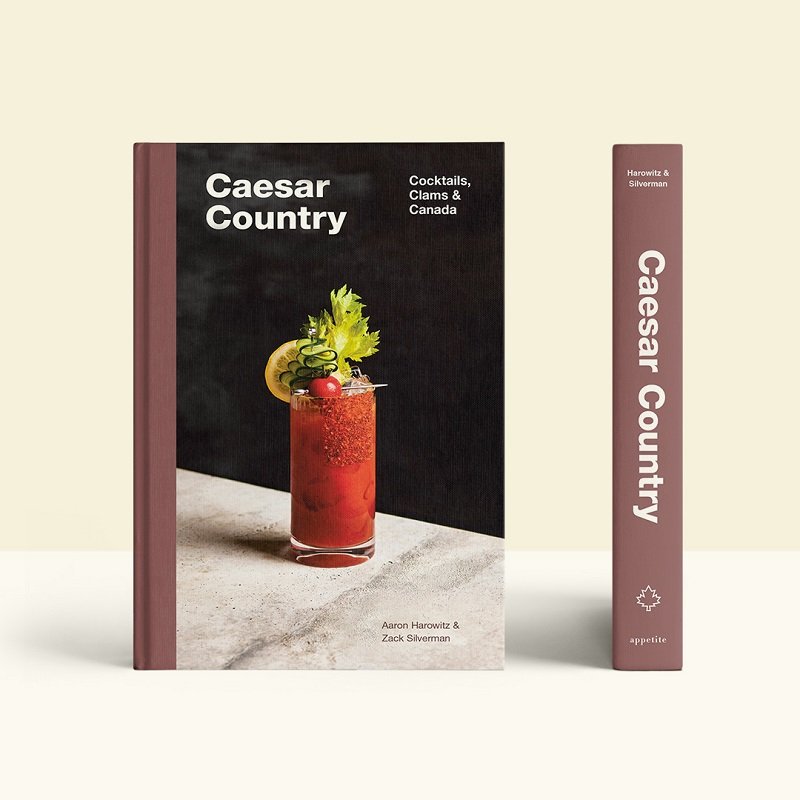 This Caesar gin martini comes courtesy of one of the most well-known and beloved Canadian personalities out there, Ryan Reynolds.
"To me, the taste of a Caesar is the taste of home. It's the quintessential Canadian cocktail and one of the first drinks I ever had. We lived on Crescent Drive, hence the name," Reynolds says in the recipe introduction. "My recipe is a Caesar Gin Martini, made dirty. My lawyers said I am contractually obliged to make it with Aviation gin so I did but—don't tell them—I would make it with Aviation regardless because it's delicious. The citrus and floral notes of Aviation balance the savoury flavour of Walter and keep the salty olive brine in check. Enjoy!"
The Crescent Caesar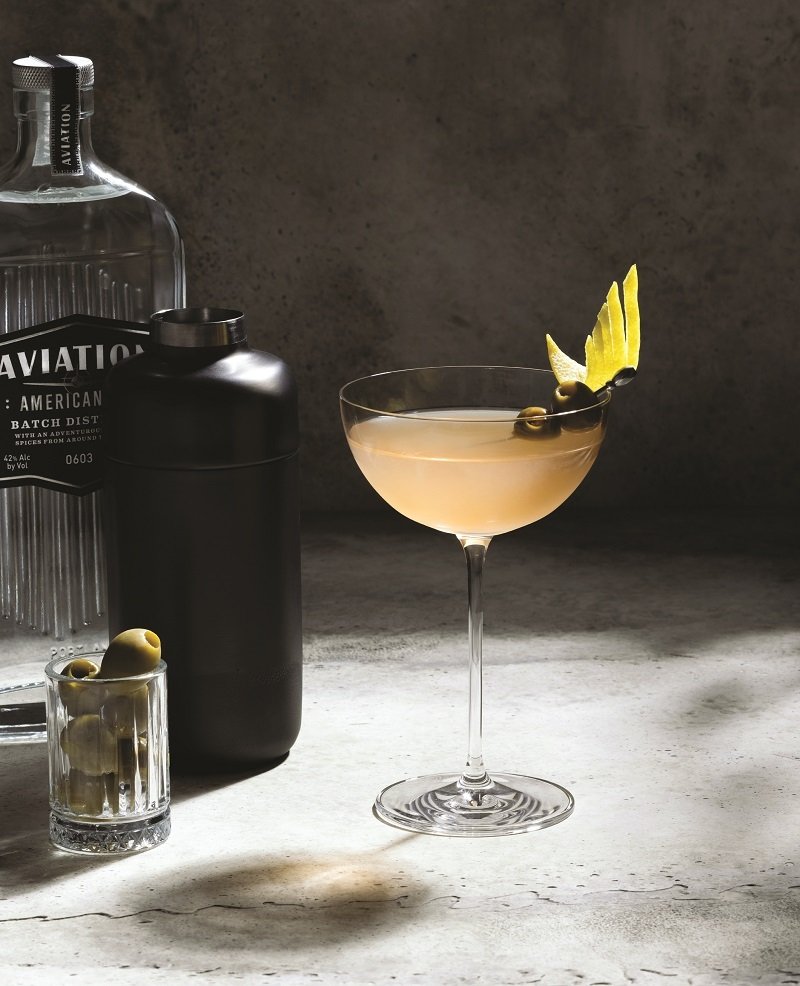 1 coupe cocktail glass, chilled
2½ oz (75 ml) Aviation American Gin
½ oz (15 ml) dry white vermouth
½ oz (15 ml) Caesar mix, mild
¼ oz (7.5 ml) lemon juice, finely strained
1 tsp olive brine
1 lemon peel (2.5 to 5 cm long), for garnish
2 or 3 skewered olives, for garnish
Pour the gin, vermouth, Caesar mix, lemon juice, and olive brine into a cocktail shaker.
Fill the shaker with ice to just above the top of the liquid and stir with a bar spoon until the outside of the shaker is very cold to the touch.
Strain the contents of the shaker into the chilled glass and garnish with the lemon peel and olive skewer.
Yield: