Pot-infused foods may be an upcoming trend, but these (sea)weed brownies are what you should be bringing to the next party.
We know, it sounds unconventional, but the sweet and savoury combination works just like salted caramel does. The only dessert recipe in chef Ned Bell's new cookbook, Lure, it shows off the versatility of kelp and its delicate saltiness that "opens the taste buds and enhances the rich and sweet flavors of this special brownie."
Since completing his 8,700 km bike journey across Canada for Chef for Oceans in 2014, Ned Bell has been working on developing a cookbook that inspires and educates home cooks on sustainable seafood. The result is Lure, a cookbook with 80 recipes that features 40 different sustainable seafood options from the Pacific Ocean. Divided into four categories—white fish, fatty fish, shellfish, and sea greens—this book can give new skills to every home cook on using their favourite ingredients, as well as ones they've never worked with.
Two nutrient-dense ingredients—dark chocolate and kelp—come together in these fudgy brownies slathered in chocolate icing. They're best warm, so heat them up in the microwave for 30 seconds before serving.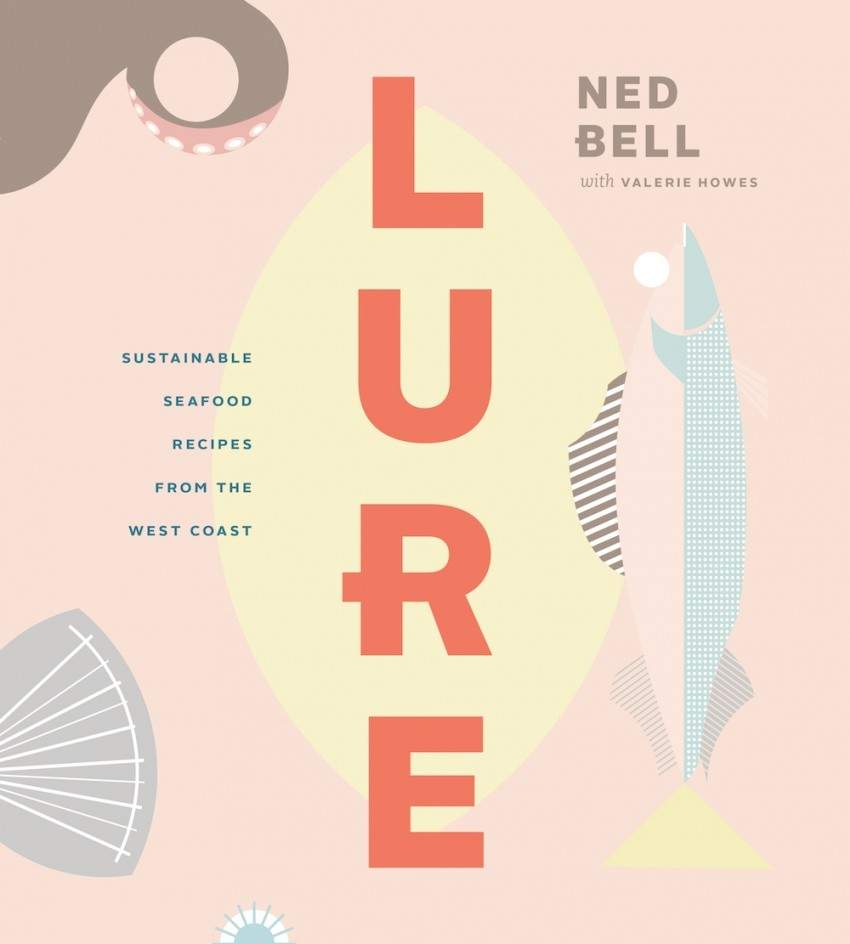 1 ½ cups unsalted butter
6 oz. chopped high-quality dark chocolate, such as Cacao Barry, Valrhona, or Scharffen Berger
1 1/4 cups granulated sugar
1 ½ cups packed brown sugar
6 eggs
1 tbsp vanilla paste or vanilla extract
1 2/3 cups all-purpose flour
1 2/3 cups cocoa powder, preferably Dutch process
1/4 cup kelp powder or flaked seaweed, plus extra for garnish
1 tbsp sea salt
Preheat the oven to 325°F. Line a rimmed baking sheet (12 × 18 × 2 inches) with parchment paper.
Melt the butter and chocolate in a heatproof bowl set over a pot of simmering water. Stir until melted. Remove the bowl from the heat and allow to cool slightly.
In a large bowl, whisk together the granulated sugar, brown sugar, eggs, and vanilla. Stir in the cooled chocolate mixture.
Sift the flour and cocoa powder together over the chocolate mixture, and stir until incorporated. Stir in the kelp powder (or flaked seaweed) and sea salt.
Pour the batter into the prepared baking sheet, and bake for 30 minutes. Set aside to cool.
Frosting
1 cup unsalted butter
1 cup cocoa powder
1/2 cup honey
1 tbsp vanilla paste or vanilla extract
1 tsp sea salt
5 cups confectioners' sugar, sifted
Combine all the ingredients in the bowl of a stand mixer fitted with the whisk attachment (or use a handheld mixer), and whip until smooth and creamy.
When the brownies have cooled, spread the frosting on top and garnish with kelp powder (or flaked seaweed).
Yield: