Like many of us did over the duration of the pandemic, acclaimed cookbook author Shelley Adams spent a lot of her free time cooking at home and thinking about a time when we would be able to come together again over food and drink.
In Together Again, the latest addition to the Whitewater Cooks cookbook series, Adams shares a collection of recipes that combine easily-sourced fresh foods, creative herbs and seasoning, and culinary techniques that produce deliciously shareable dishes that you'll want to recreate again and again.
These spicy lamb meatballs feature an herbaceous blend of classic Greek ingredients along with a hint of spice that can be enjoyed as a standalone dish or paired with a wide variety of seasonal salads.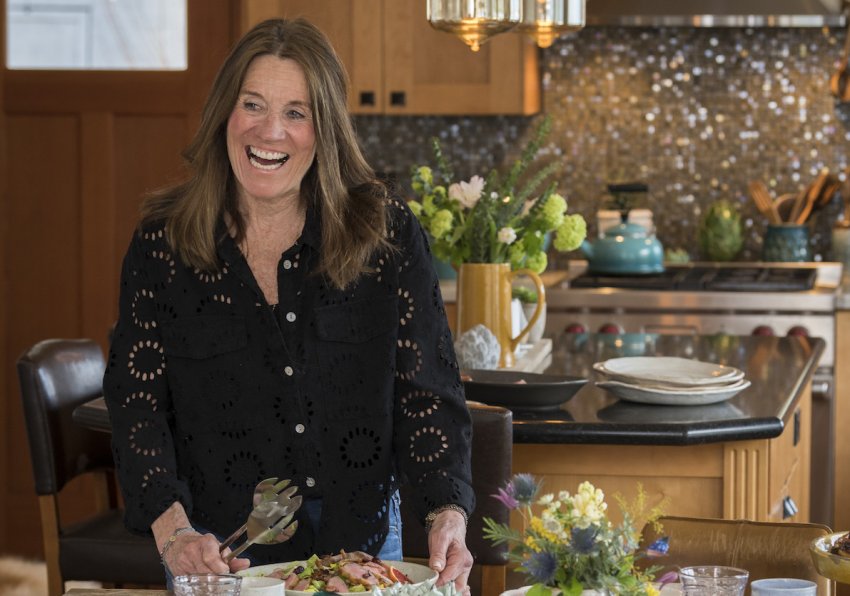 "Something about the combination of raisins and mint in this pesto, paired with the flavourful lamb, really does it for me," says Adams in the recipe introduction. "Anything that has reminded me of far-away places in this past year is extra inviting! I was in the airport on my way to Corsica when I saw a photo on the back of a magazine of these little treasures with a beautiful green mint pesto. I didn't have time to buy a copy, but kept remembering the picture and how badly I wanted to eat these meatballs."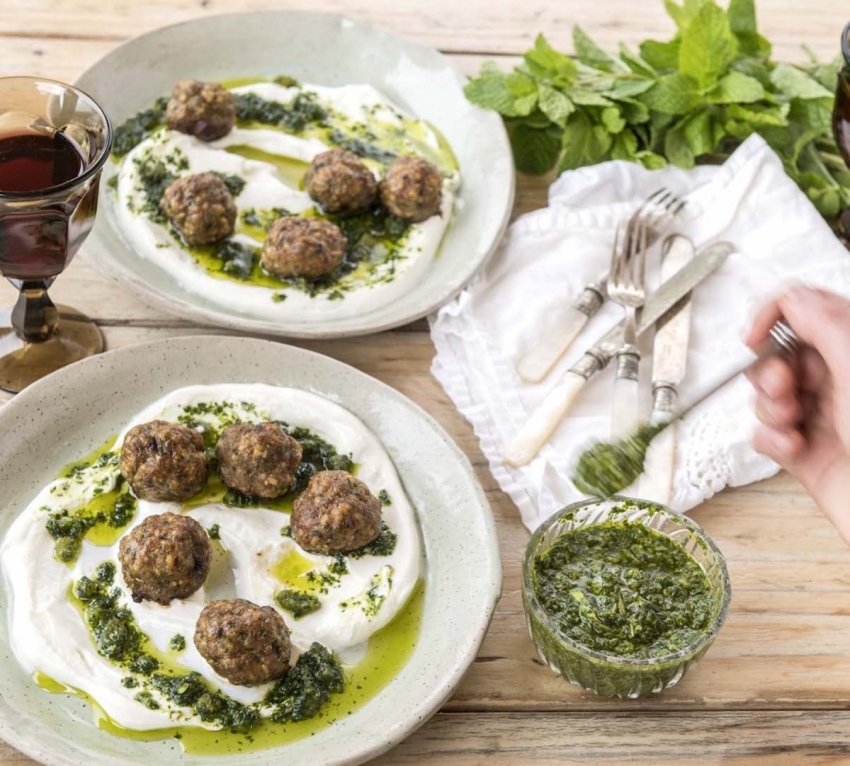 Spicy Lamb Meatballs
1 large egg
1/2 cup panko (Japanese bread crumbs)
1/2 tsp ground cumin
1/4 tsp red pepper flakes
1/4 tsp ground turmeric
1/4 cup parsley, finely chopped
2 tbsp olive oil
1 1/2 tsp sea salt
1 garlic clove, minced
1 lb ground lamb
1 cup Greek yogurt, for serving
Preheat oven to 450°F. Position rack in upper third of the oven. Combine egg, panko, cumin, red pepper flakes, turmeric, parsley, olive oil, salt and garlic in a large bowl.
Add lamb and mix with your hands until well combined. Roll lamb mixture gently into 1½-inch diameter balls (about the size of a golf ball). Makes approximately 18 balls.
Place evenly apart on a parchment-covered baking sheet. Bake meatballs until browned and cooked through, 12–15 minutes.
Pesto
2 1/2 cups mint leaves
2 cups parsley leaves with stems
3 1/2 tbsp golden raisins
2 garlic cloves, minced (about 1 1/2 tsp)
3/4 cup olive oil
1 tsp salt
Purée mint, parsley leaves and stems, raisins, garlic, ½ cup oil and salt in a blender or food processor until smooth.
To serve, spread a thin layer of yogurt over plates, drizzle with pesto, place meatballs on top and drizzle on the remaining oil.
Yield:

Prep Time:

Cook Time: