Despite Canada's culinary landscape garnering more attention in recent years than ever before, the country's incredible array of fresh and delicious seafood continues to go somewhat under the radar.
After arriving in the Cowichan Valley from New Zealand a few years ago, Unsworth Vineyards chef Maartyn Hoogeveen has fallen in love with B.C. seafood–especially the clams. In the Island Eats cookbook, authors Joanne Sasvari and Dawn Postnikoff showcase chef Hoogeveen's signature steamed Vancouver Island clams along with the perfect wine pairing from sommelier Chris Turyk to go along with them.
"This dish is crying for Vancouver Island Pinot Gris. Our 2019 Saison Vineyard Pinot Gris has both the breadth of flavour and enough texture to stand shoulder to shoulder with the acidity of the tomato and the fennel, which is sometimes tricky to pair," explains Turyk. "Although not full in body, our Pinot Gris has some weight to complement its vibrancy and the clams bring out the wine's slightly salty or saline notes."
While most store-bought clams come pre-purged, when it comes to fresh clams, chef Hoogeveen advises placing them in cold water for 5 to 10 minutes so they spit out any sand.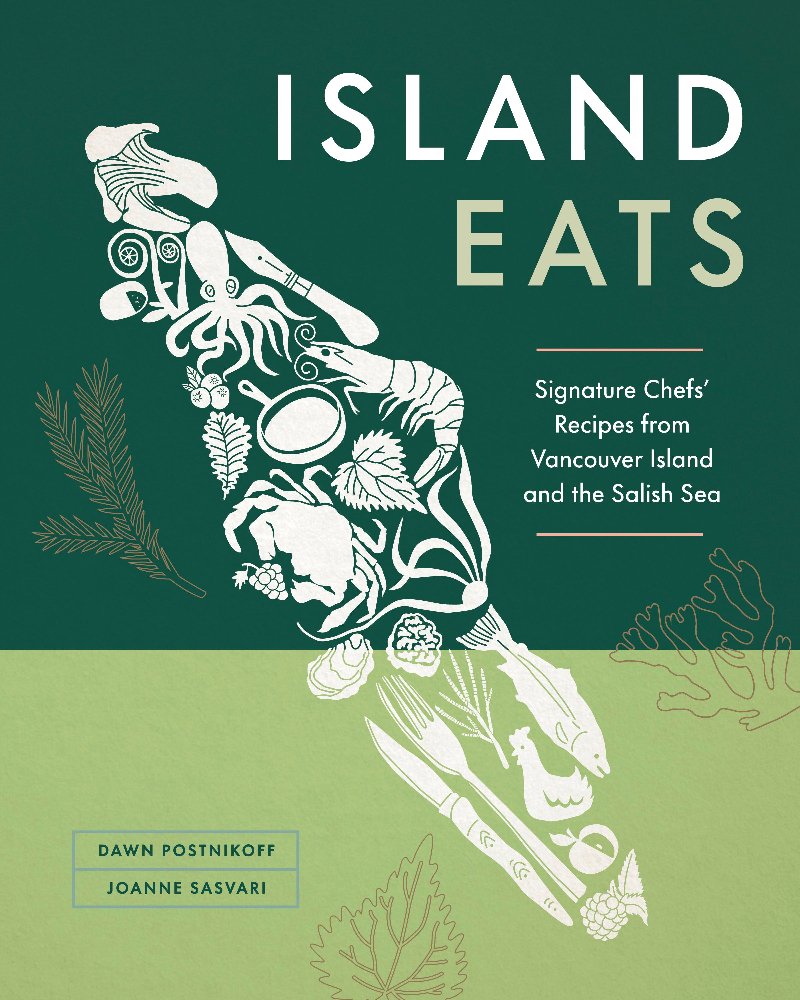 Steamed Vancouver Island clams
3 tbsp canola oil
1 lb tricolour cherry tomatoes
5 garlic cloves, crushed
1 shallot, finely chopped
1 bulb fennel, finely chopped and fronds chopped and reserved
1 serrano pepper, seeded, deveined and finely chopped
2 lbs live clams, purged
1 cup Unsworth Vineyards 2019 Pinot Gris
1 cup (2 sticks) butter, cubed
¼ cup chopped Italian parsley
salt and black pepper, to taste
fresh focaccia, to serve
Heat oil in a large saucepan over high heat, until it just starts to smoke.
Add tomatoes and pan-fry for 1 minute, until slightly blistered.
Add garlic, shallot, chopped fennel bulb and serrano pepper and cook for another 4 to 5 minutes over high heat, until vegetables are soft and fragrant.
Add clams, Pinot Gris and butter.
Cover, reduce heat to medium and cook for 3 to 5 minutes, until clams have opened up.
Cook for another 3 to 4 minutes until the sauce has reduced down by a third.
Stir in parsley and half the fennel fronds, then season to taste.
Transfer to serving bowls and scatter the remaining fennel fronds on top.
Serve with fresh focaccia–and the remaining Pinot Gris.
Yield: