Chef Leah Marshall Hannon is the owner of Stella's Eatery in Picton, Ontario, where she aims to showcase her talent with Indigenous-inspired cuisines and farm-to-table ideals. Her menus honour the great legacy of grandmothers, mother and daughters who gather together for fresh and simple meals.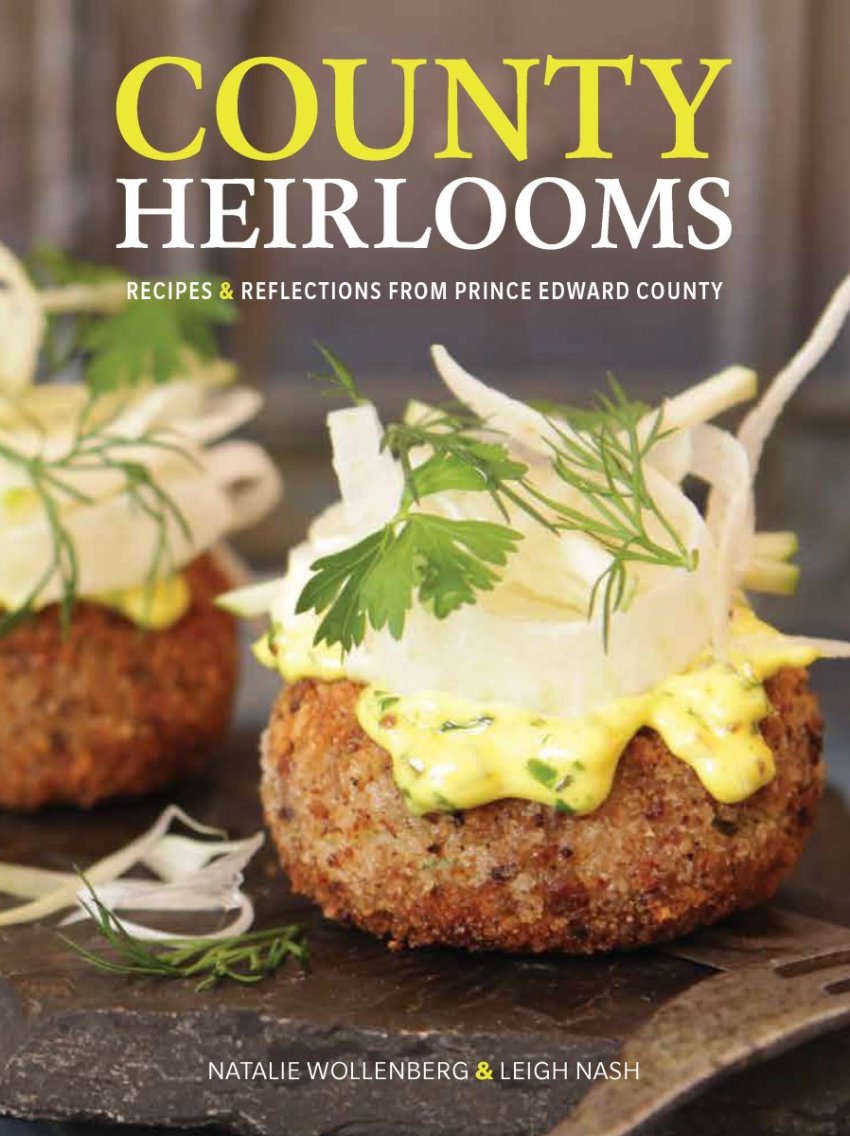 This recipe is part of a cookbook collaboration between Natalie Wollenberg and Leigh Nash titled County Heirlooms: Recipes and Reflections from Prince Edward County. In this book, the two collected stories and recipes from people all around Prince Edward County, including Hannon. This cookbook provides readers a taste of the food culture in Prince Edward county as well as the love and passion for food that its residences have. In addition to providing exposure for the chefs, farmers and other producers, the royalties from the sales of the book will go towards Food to Share an initiative working to address food security.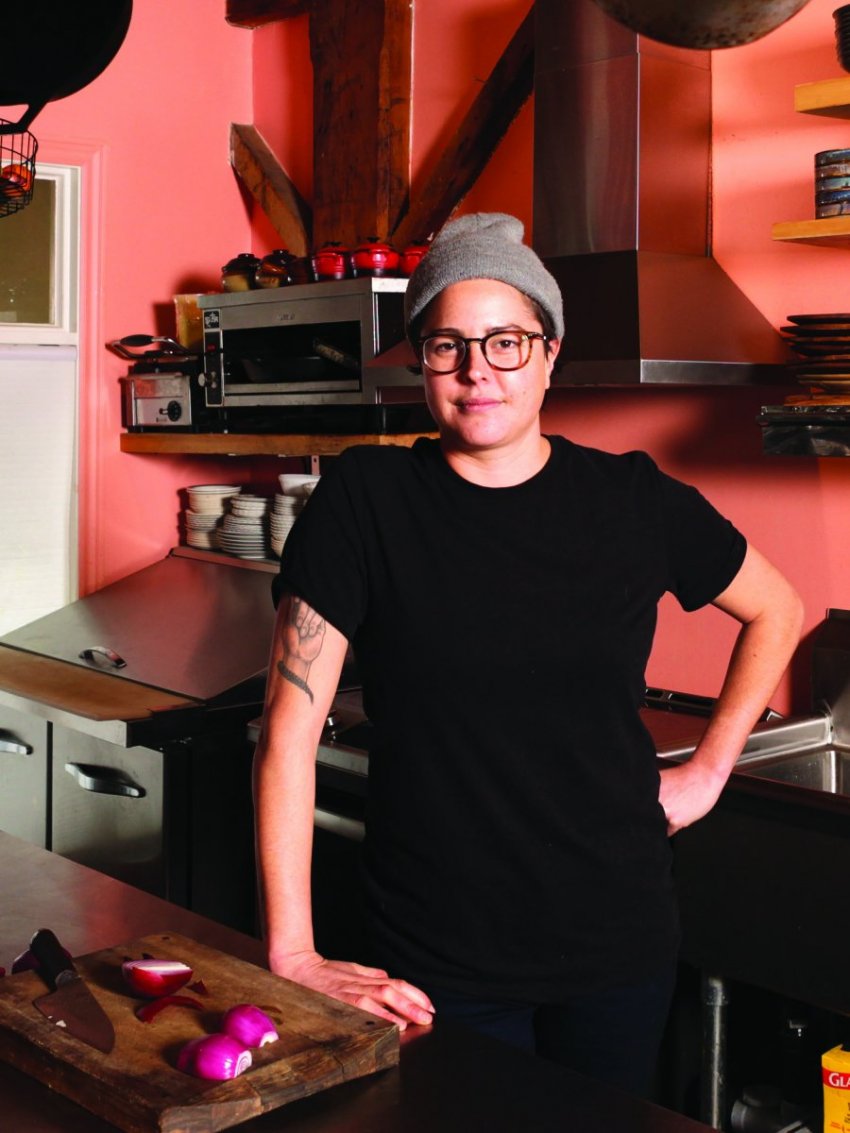 August is peak pickerel season in Ontario. In Canada, pickerel are often called walleye, so if you can't find them at your local fish market, that may be why.
Pickerel cakes
8 medium Yukon Gold potatoes
1 6-oz. fillet fresh pickerel, skin on
1 tbsp sunflower oil
1 tbsp butter or oil
2 leeks, sliced
1/4 cup chopped dill
2 tbsp chopped thyme
1 lemon, zested
2 whole eggs
2 tbsp water
3 cups breadcrumbs
1 cup all-purpose flour
salt, to taste
Boil Yukon Gold potatoes with the skins on over medium-high heat until cooked through. Strain and set aside to cool.
Preheat oven to 350°F. On a parchment-lined baking tray, lay the side of pickerel skin-side down. Season minimally with sunflower oil and salt. Cook fish for 20 minutes until flaky. Set aside to cool.
In a saucepan, on medium heat, heat 2 tablespoons of butter or oil. Add chopped leeks. Season with salt to taste. Sweat down the leeks until cooked through. Add to a large mixing bowl to cool. Once potatoes are cool (peel or don't peel, totally up to you), crumble them with your hands into the large mixing bowl with the cooked leeks. Check the cooked and cooled pickerel fillet for bones. Once all remaining bones are removed, flake fish apart using a fork. Again, skin on or off is up to your personal preference. Add flaked pickerel to the large mixing bowl. Chop and add herbs and zest to the pickerel cake mixture. Season with salt to your liking. Mix everything together until relatively smooth and incorporated. I personally like a bit of chunk and texture. Cover mixture and put in fridge while prepping the other elements.
To prepare the breading station, gather 3 medium-sized bowls. Add 2 eggs to the first; whisk eggs, then whisk in 2 tablespoons of water. Add flour to a second bowl and bread crumbs to the last.
Remove pickerel mixture from fridge and roll mixture into about ten 2-inch balls. Bread each ball by rolling it through the flour, then rolling it through the egg wash mixture, and finish by rolling it through the bread crumbs, making sure each cake is well coated. You can repeat this process if you want the cakes extra crispy.
Warm a medium-sized heavy skillet on medium heat, and add enough vegetable oil or butter (or a bit of both) to about an inch depth of oil in skillet. Fry the battered cakes until golden brown on both sides, turning carefully with two spatulas.
Fancy tartar
1 cup mayonnaise
1 lemon, juiced
1/4 cup chopped dill pickle
1/4 cup chopped sweet pickle
2 tbsp minced shallot
2 tbsp grainy mustard
1/4 cup chopped parsley
1 tbsp chopped thyme
Few dashes your favourite hot sauce
salt and pepper, to taste
Measure mayonnaise into a bowl. Mince pickles and shallot, and add to bowl. Chop herbs and add to bowl. Juice the zested lemon and add that too. Add mustard and hot sauce. Mix until smooth and incorporated.
Crunchy fennel slaw
1 head of fennel, trimmed and halved through base
1 Granny Smith apple
1 tsp lemon juice
1 tsp apple cider vinegar
1 tbsp Dijon mustard
1 tbsp sunflower oil
1 tbsp honey or cane sugar
Shave fennel thinly; if you have a mandolin slicer, now is the time to use it. This is the garnish for the cakes, so let's make it look pretty. If you don't have a mandolin, focus on slicing the fennel very thinly. I usually shave from where the stems and fronds of fennel are removed, to the base of the bulb. If doing this by hand, work with the flat side of the fennel facing down. Julienne the apple into fine matchstick pieces. In a medium-sized bowl, mix together lemon juice, apple cider vinegar, Dijon, oil, and sugar. Add fennel and apple; toss lightly.
To serve
Once all of your cakes are browned and crispy and ready to be served, place on your favourite large serving platter. Add a healthy dollop of tartar to each cake and finish with a tight twirl of crunchy fennel slaw.
Optional: Serve with a scallion garnish or a dusting of seaweed flakes. Somewhat labour intensive, but the end result is magical. Enjoy!
Yield: