Since reopening their doors in June after a forced 10-week hiatus due to provincial lockdown measures, Vancouver's Straight and Marrow have been showcasing a newly revamped cocktail lineup to compliment chef Chris Lam's latest seasonal creations.
Designed by bar manager Chad Rivard, Straight and Marrow's new list of libations offers a selection of playfully sophisticated spirits-based beverages that pair perfectly with a variety of summertime dishes.
This Perfect Storm cocktail is made using Flor de Cana 12 Rum–a house made ginger syrup and Ms. Better's lime leaf bitters–which makes for a refreshing drink that is a great addition to any home bartender's repertoire.
The Perfect Storm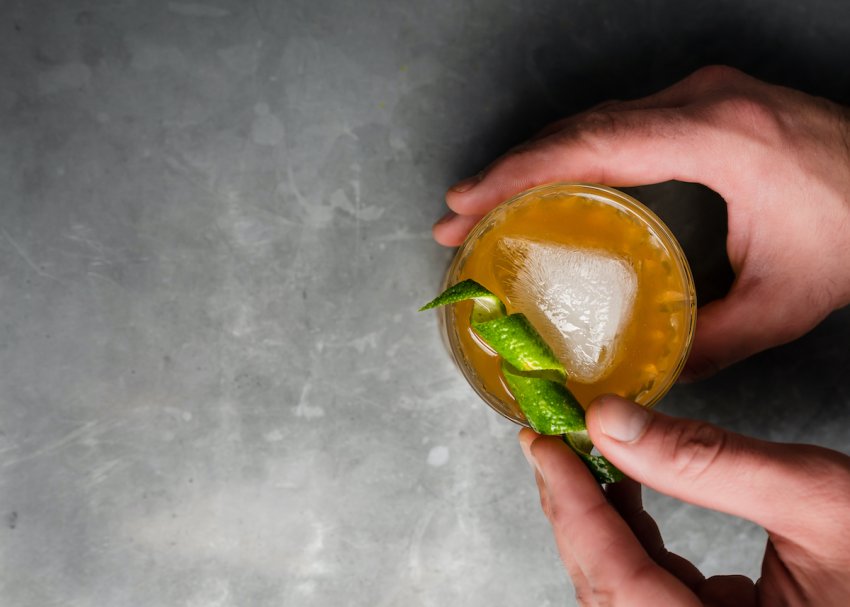 2 oz Flor de Cana 12 rum
0.5 oz House Ginger Syrup
3 drops Miss Betters Lime Leaf Bitters
Stir all ingredients in a mixing glass. Strain into a rocks glass with a large ice cube. Zest with lime peel and use as garnish.
House Ginger Syrup
1 cup ginger, diced
10 allspice berries
2 cinnamon sticks
5 dried chilis, cracked
2 kaffir lime leaves
2 lime zest
1 L water
500 mL sugar
Combine all ingredients except for sugar in a pot. Bring to a boil for 10 minutes. Strain all solids and dissolve sugar into the liquid while it's still hot.
Yield:

Prep Time: