A cocktail recipe involving rainbow sherbet? We are all ears!
This playful spin on a classic Negroni comes by way of Odd Society Spirits' bar manager Mia Glanz. The talented barkeep uses three of the distillery's most acclaimed products (i.e. their gin, vermouth and amaro) to create a cocktail that is equal parts refined and fun.
If you don't happen to have sherbet in your freezer, Glanz says a little simple syrup will do, but where's the fun in that?
The Negroni Sour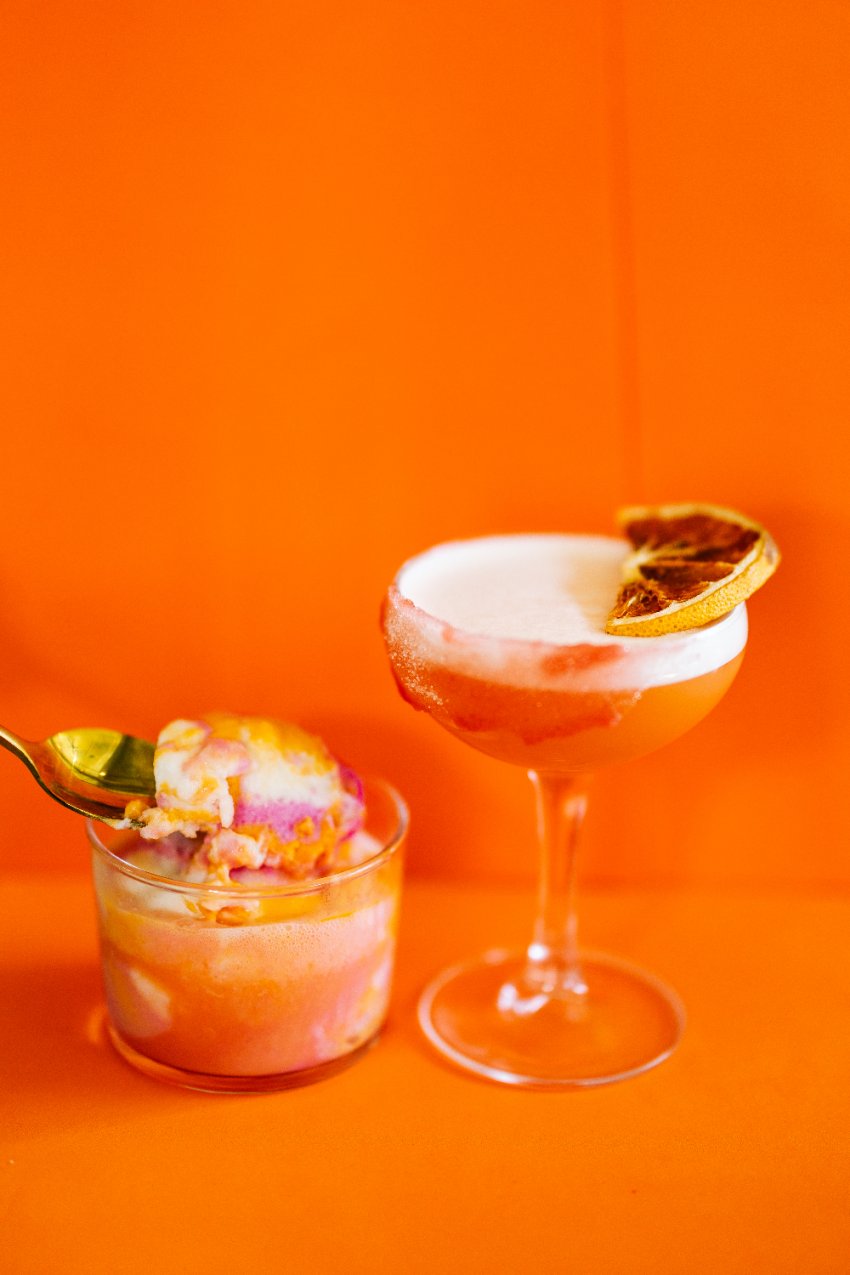 1 oz Odd Society Wallflower gin
3/4 oz Odd Society Bittersweet Vermouth
1/2 oz Aperol
1/4 oz Odd Society Mia Amata Amaro
1 tbsp rainbow sherbet, or 1/4 oz simple syrup
1/2 oz fresh lime or lemon juice
1 dash Ms. Betters Miraculous Foamer
Place all ingredients into a shaker without ice and shake for 10-15 seconds.
Add ice to shaker and shake contents once more time until shaker becomes slightly frosted, about 15 seconds.
Fine strain into a coupe or over ice in a rocks glass, and serve immediately.
Yield:

Prep Time: