Thanks to both a creative assortment of delicious tropical ice cream offerings and a successful expansion into the Western Canadian market last summer, Caribbean ice cream company Sweet N' Nice is quickly becoming a household name across the country.
This Dirty Banana Shake recipe combines the family-owned Toronto-based brand's popular Chocolate Banana ice cream with classic Caribbean flavours for a decadently smooth and sippable milkshake that you can make at home in a matter of minutes.
Sweet N' Nice ice cream is currently available to purchase at a number of major retailers across the country and can also be purchased in Ontario by way of a new subscription service.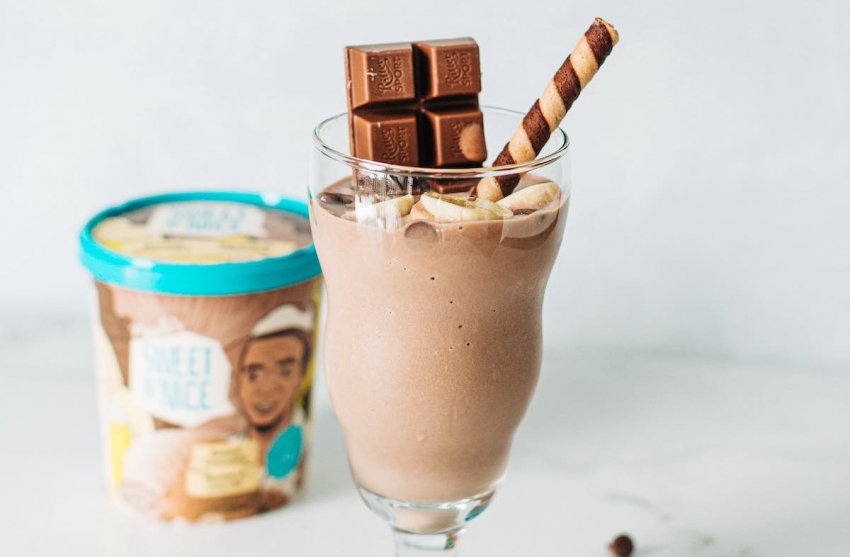 Dirty Banana Shake
4 cups ice
1 ripe banana, roughly chopped
2 ounces Kahlua
1 ounce dark rum
1 ounce Jamaican rum
3 scoops Sweet N' Nice Chocolate Banana ice cream
½ cup heavy cream
¼ cup chocolate syrup (plus extra for glass)
whipped cream, to garnish
Place all ingredients in a blender and puree until smooth.
Pour evenly into two pre-chilled glasses, top with whipped cream and remaining chocolate syrup.
Serve immediately and enjoy!
Yield:

Prep Time: