This recipe for a fresh Thai rice noodle salad from Vancouver-based food influencer Nancy Wu, combines refreshing garden vegetables, herbs, edamame and Thai rice noodles with a bold lime vinaigrette.
The result is something that goes perfectly with a wide range of grilled meats–and plant-based meats–and tastes wonderfully refreshing.
Thai rice noodle and vegetable salad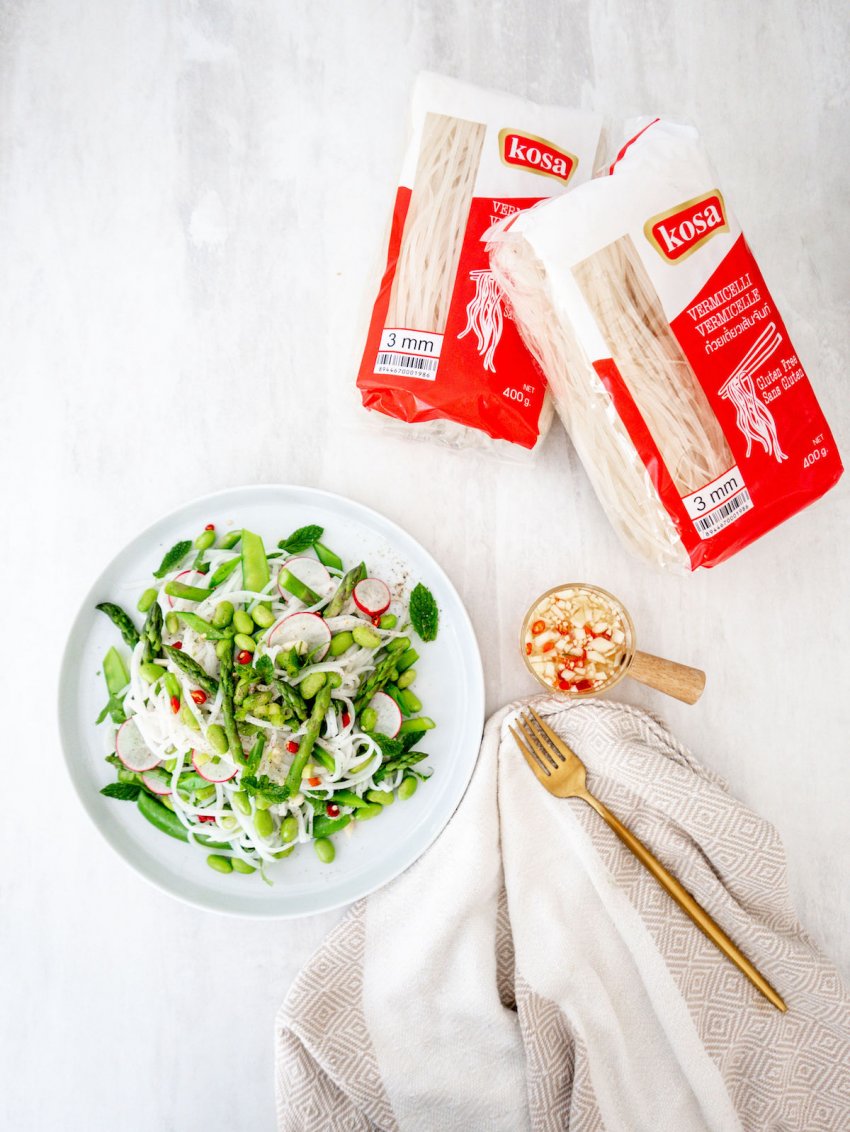 1 package Kosa Rice Vermicelli 3 mm
50 grams asparagus tips
50 grams sugar peas, ends trimmed
50 grams snap peas, ends trimmed
50 grams edamame, shelled
1 sprig of mint, leaves removed and thinly sliced
1 bunch cilantro, roughly chop
1 tsp sesame oil
2 tbsp Spicy Lime Vinaigrette
ice cubes
Soak rice vermicelli for 8 minutes to resuscitate. While rice vermicelli is soaking, prepare spicy lime vinaigrette (instructions in following section).
Boil water in a medium pot over high heat. Add resuscitated rice vermicelli to boiling hot water and cook for 30 seconds to 1 minute. Do not overcook.
Remove from heat, run under cold water to cool down. Drizzle sesame oil to help the noodles from sticking to each other.
Boil another pot of water, and quickly blanch asparagus tips, sugar peas, snap peas, and edamame for 30 seconds or until bright green. Set aside until ready to assemble salad.
Spicy lime vinaigrette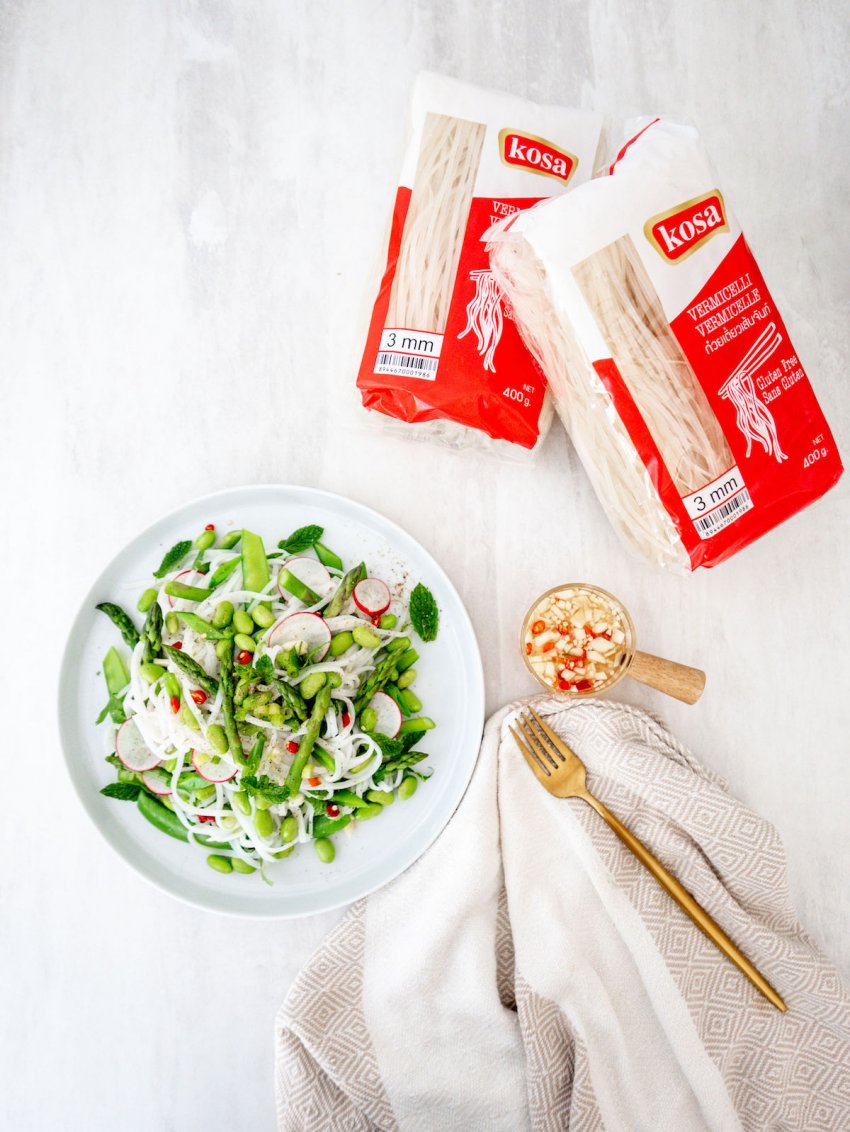 100 grams sugar
1/4 cup hot water
1 tbsp fish sauce
2 garlic cloves, smashed
2-3 bird's eye chilies, diced and seeds removed
1/2 lime, juiced
Mix sugar with hot water and mix well until dissolved. Add in fish sauce, garlic, bird's eye chili and half lime juice. Mix well and taste. Adjust heat level as desired. Set aside.
*Do Ahead: Dressing can be made 1 day ahead. Cover and chill.
Assembly
Place rice noodles in a large bowl. Add in asparagus tips, sugar peas, snap peas, edamame, mint leaves, cilantro and desired amount of vinaigrette to rice vermicelli and gently fold.
Divide and plate.
Yield:

Prep Time: