Ever the inspiration when it comes to making Thai food at home, YouTube food personality Pai Chongchitnant (of Pailin's Kitchen) never ceases amassing those video views, but she's also back on bookstore shelves across North America with her brand-new cookbook Sabai.
Her book sets out to encourage home cooks to become better acquainted with Thai cooking with 100 recipes that promise to demystify aspects of her beloved cuisine that has often been pigeonholed as time-consuming. Her unique tomato coconut salsa recipe is a perfect example of being satiated with a Thai-inspired dish in minimal time.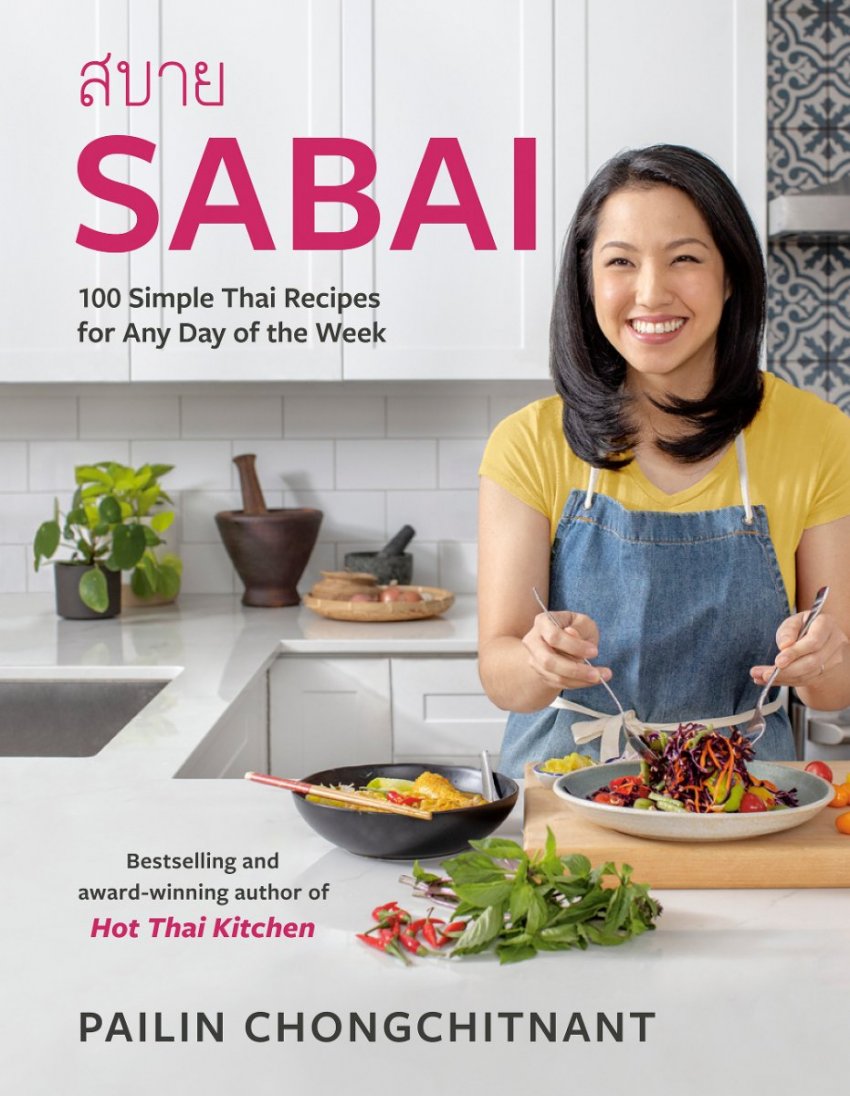 "I created this recipe several years ago when I needed to bring snacks to a potluck, and being who I am, I felt the need to make it at least a little bit Thai. So I got the idea to make a Thai version of chips and salsa, which simply meant that I would make a Thai salad, or a yum, with diced tomatoes," explains Pai Chongchitnant in the introduction to this recipe in Sabai. "I decided to go with a more elaborate yum by adding coconut milk, Thai chili paste, toasted coconut, and peanuts...It turned out to be a hit, which meant that it warranted sharing. It's a delightful change from the usual chips and salsa, and you can even serve it over fish or chicken for dinner!"
Trust when we say that you've never experienced a salsa like this before.
Tomato coconut salsa
2 medium to large tomatoes, about 9 ounces/250 g
3 tbsp coconut milk
2 whole fresh Thai chilies, minced
2 to 3 tbsp fresh lime juice
1 tbsp Thai red chili paste
1 tbsp fish sauce
1/2 tsp granulated sugar
2 tbsp shredded unsweetened coconut
1/4 cup roasted peanuts or cashews, optional
2 tbsp small-diced shallots
3 to 4 sprigs fresh cilantro, chopped
plain rice crackers or tortilla chips, for serving
Dice the tomatoes into about ¼-inch (6 mm) pieces, then place in a strainer set over a bowl to remove excess liquid; let drain for at least 15 minutes. Do not discard the liquid.
Make the dressing by boiling the coconut milk in a small pot over medium-high heat for a few minutes, until it's thick; you should be able to run your spatula through it and leave a trail that doesn't go away. Remove from the heat and add the chilies, 2 tablespoons (30 ml), lime juice, chili paste, fish sauce, and sugar; stir to mix.
Toast the shredded coconut by putting it in a dry skillet and stirring it over medium-high heat until it's a deep golden brown; this takes just a few minutes, so stir constantly—do not walk away. You can make it darker for a toastier flavor. Remove from the pan and add to a small mixing bow.
Grind the peanuts until mealy, using either a food processor or a mortar and pestle; there should not be any big chunks, but don't turn them into peanut butter. Add the peanuts to the coconut, then add the drained tomatoes and shallots.
Pour the dressing over and mix well. The mixture may look a bit thick right now, but the tomatoes will soon release some liquid. Taste and adjust the seasoning with more lime juice as needed.
When ready to serve, if the salsa still looks too thick, add in some of the reserved tomato liquid. Stir in the chopped cilantro, and serve with tortilla chips or rice crackers, or use as a sauce to serve with fish or chicken.
Do-ahead: Make the dip up to 1 day in advance, adding cilantro just before serving.
Yield:

Prep Time:

Cook Time: