The newest cookbook from James Beard Award-winning author Trish Magwood, My New Table, hit bookshelves across the country this week, offering up more than 100 easy-to-follow recipes that showcase the natural flavour of fresh ingredients.
Although Brussels sprouts are available to Canadians year-round, most crops tend to mature in late autumn and early winter to create a more buttery and earthy flavour profile. In Magwood's rendition of the seasonal side dish, the acclaimed author balances out the vegetable's inherent earthiness with the addition of sweet and savoury elements like pancetta, medjool dates, maple syrup, and aged balsamic vinegar.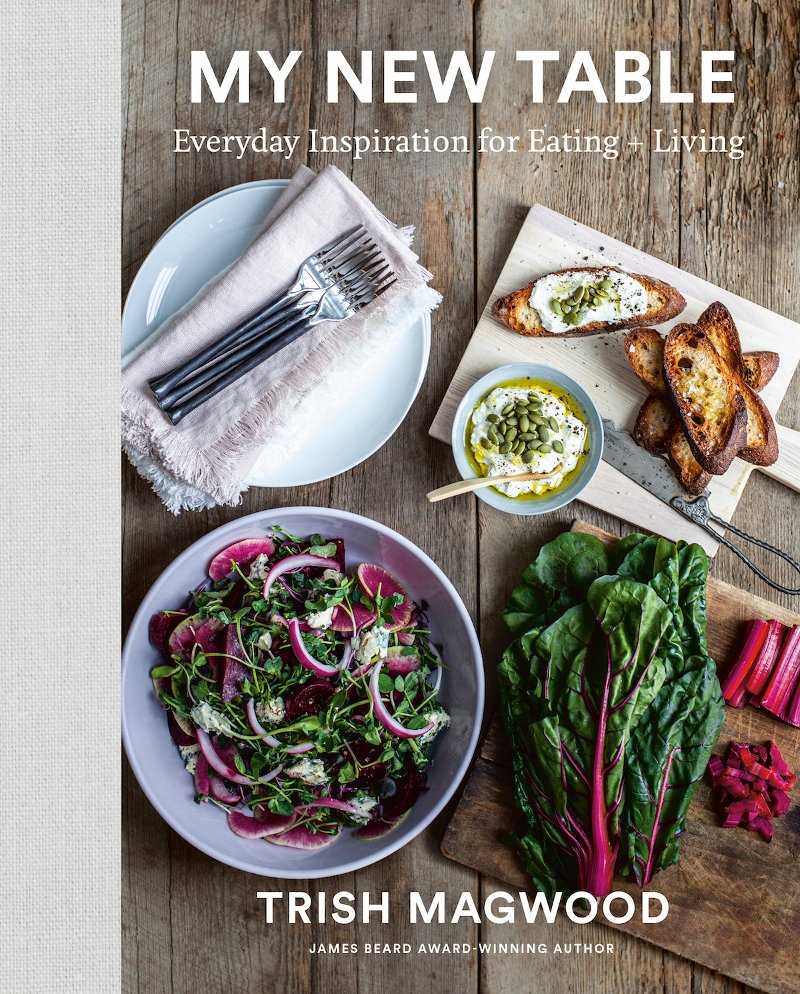 "I remember the first time I had Brussels sprouts. I was in grade nine and at a friend's house. Her mom made me eat them, and I hated them. Oh, how I've changed. The Niagara Street Grill, way back when, taught me to love all veggies thanks to their amazing sides," explains Magwood in the recipe introduction. "This recipe is a great side mostly because of the maple syrup and balsamic vinegar that candy the sprouts. And now it's one that I feed to the friends of my kids."
Brussels sprouts with pancetta and dates
5 oz (140g) pancetta, cut into chunks
1 lb (455g) Brussels sprouts
2 tbsp olive oil
3 tbsp aged balsamic vinegar
2 tbsp maple syrup
½ cup medjool dates, pitted and halved
salt and pepper (to taste)
Preheat the oven to 425°F.
In a pan over medium heat, fry the pancetta for 2 to 3 minutes per side until it crisps and curls.
In a shallow baking dish or sheet pan lined with parchment paper, toss the Brussels sprouts with the olive oil. Season with salt and pepper.
Roast for 10 minutes.
Drizzle with the balsamic and maple syrup and toss to coat. Top with the dates and pancetta, and roast for 10 more minutes or until just softened.
Place under the broiler for about 30 seconds at the end to caramelize.
Season with salt and pepper and serve.
Author's tip
For added richness, top while hot with a few dollops of Gorgonzola or your favourite blue cheese, just before serving.
Yield: