Now that fall has returned, root vegetable soups have returned to the limelight and that is something we look forward to every year.
We also think it's important to have an arsenal of base recipes for comforting soups, and this simple sweet potato soup recipe from Trish Magwood's soon-to-be-released cookbook My New Table is a great one. Hitting book shelves on October 26, My New Table a collection of 100+ simple recipes created by Magwood that are meant to make enjoying food with friends and family in an easy way that doesn't skimp on flavour.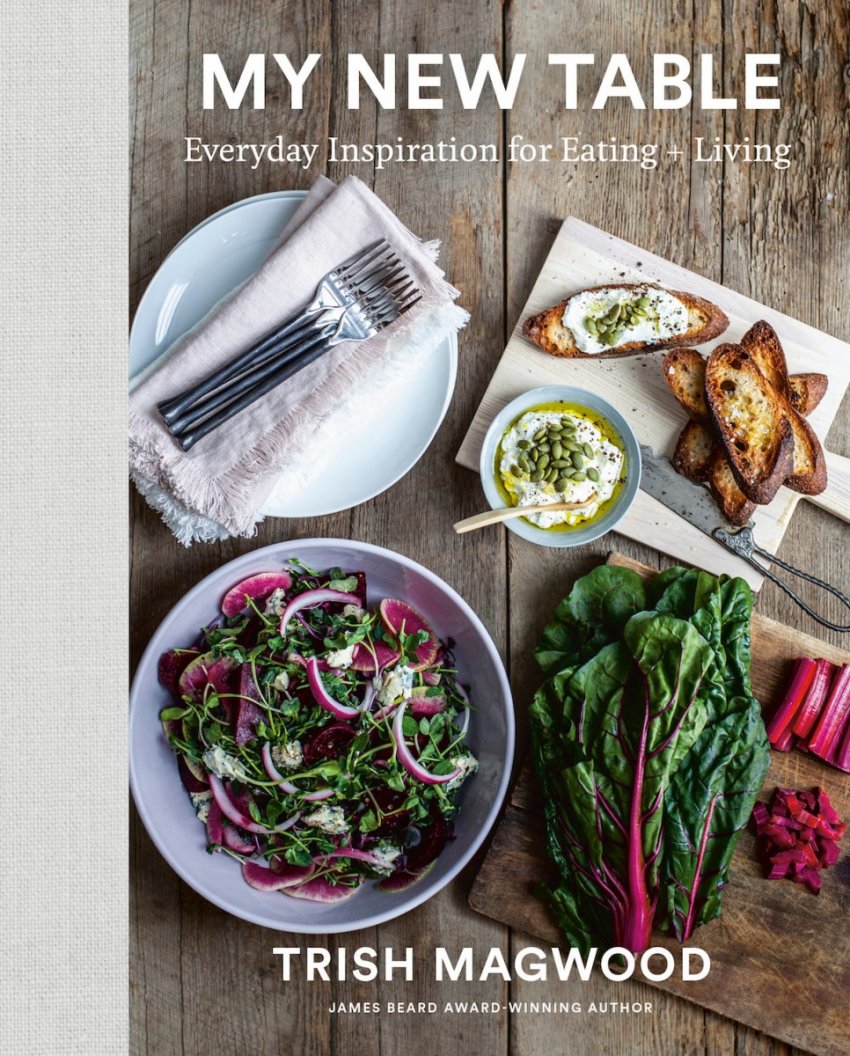 "This soup is an inexpensive, easy, and delicious way to eat sweet potato and reap all the benefits of the protein and vitamins. This soup and sweet potato fries, of course," says Magwood in the introduction to this straight forward, no-fail recipe in her book.
Simple sweet potato soup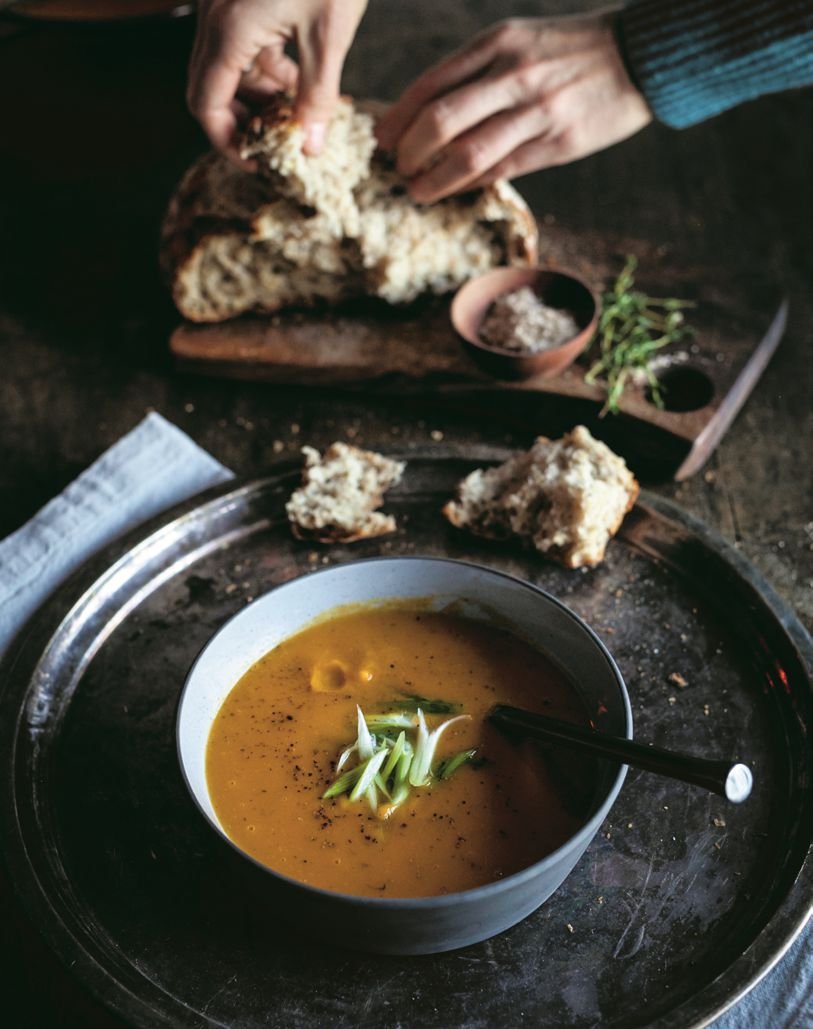 1 tbsp olive oil
1 tbsp butter
1 medium sweet onion, cut into small dice
2 garlic cloves, minced
3 to 4 medium sweet potatoes, peeled and cut into small dice (approximately 3 cups)
2 sprigs fresh thyme, leaves removed and chopped
fine sea salt and freshly ground black pepper
5 cups chicken stock
2 green onions, sliced lengthwise
Warm olive oil and melt butter in a large, heavy-bottomed stockpot over medium heat. Add the onions and sauté until soft.
Next, add the garlic, and sauté until light brown and soft, about 2 to 3 minutes.
Add the sweet potatoes and thyme. Sauté for 3 minutes to brown and soften, then season with salt and pepper.
Stir in the stock and bring the mixture to a boil. Turn down the heat to medium-low and simmer, covered, until the sweet potatoes are tender, about 15 minutes.
Using an immersion blender (or working in batches in a blender), puree until smooth. Season with more salt and pepper.
To serve
Ladle the soup into soup bowls and top each with some green onions.
Author's tip
For a smoky heat, add 1 finely chopped chipotle in adobo to the sautéed garlic and sauté for a minute or two before adding the sweet potato.