Sweaters, toques, scarves and turkey are a few things that come to mind once fall returns...but mostly we dream of turkey.
Yes, we know that there are many ways to cook turkey throughout the year (like this, this, and this), but a full-on roast Canadian turkey dinner is a quintessential October-to-December dinner affair. We're always looking for different ways to brine and glaze our bird for a big gathering, so this unique recipe from food photographer and recipe developer Jennifer Thompson has captured our attention.
Calling for a little bit of dried lavender in a roast turkey's glaze recipe is a bold move, but we applaud it. When combined with balsamic vinegar and honey, among other aromatics, the result is a can't-quite-put-your-finger-on-it tasting turkey that will keep your dinner guests on their toes—in a tasty way.
Lavender-honey-glazed roast turkey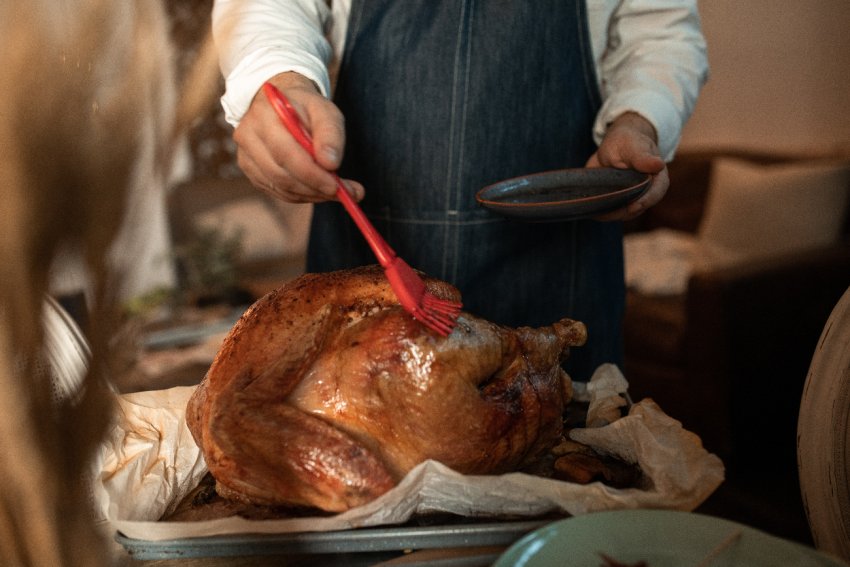 20-22 lb whole turkey
salt and pepper, to season
Preheat the oven to 450°F and set the oven rack to the lowest shelf.
Season turkey liberally with salt and pepper. Let roast in oven for 30 minutes.
While the turkey is cooking, prepare glaze (see recipe below).
Pour ¼ of the lavender-honey glaze over the turkey and add 2 cups of water to the bottom of the roasting pan. Reduce the oven to 350°F and transfer the turkey back into the oven.
Continue cooking, basting every 40 minutes with additional lavender mixture, adding an additional 1-2 cups of water to the bottom of the roasting pan approximately halfway through cooking, until it reaches an internal temperature of 170°F.
Remove the turkey from the oven. Tent the turkey loosely with foil and allow to rest for 20-30 minutes before carving.
Carve, serve and enjoy!
Lavender honey glaze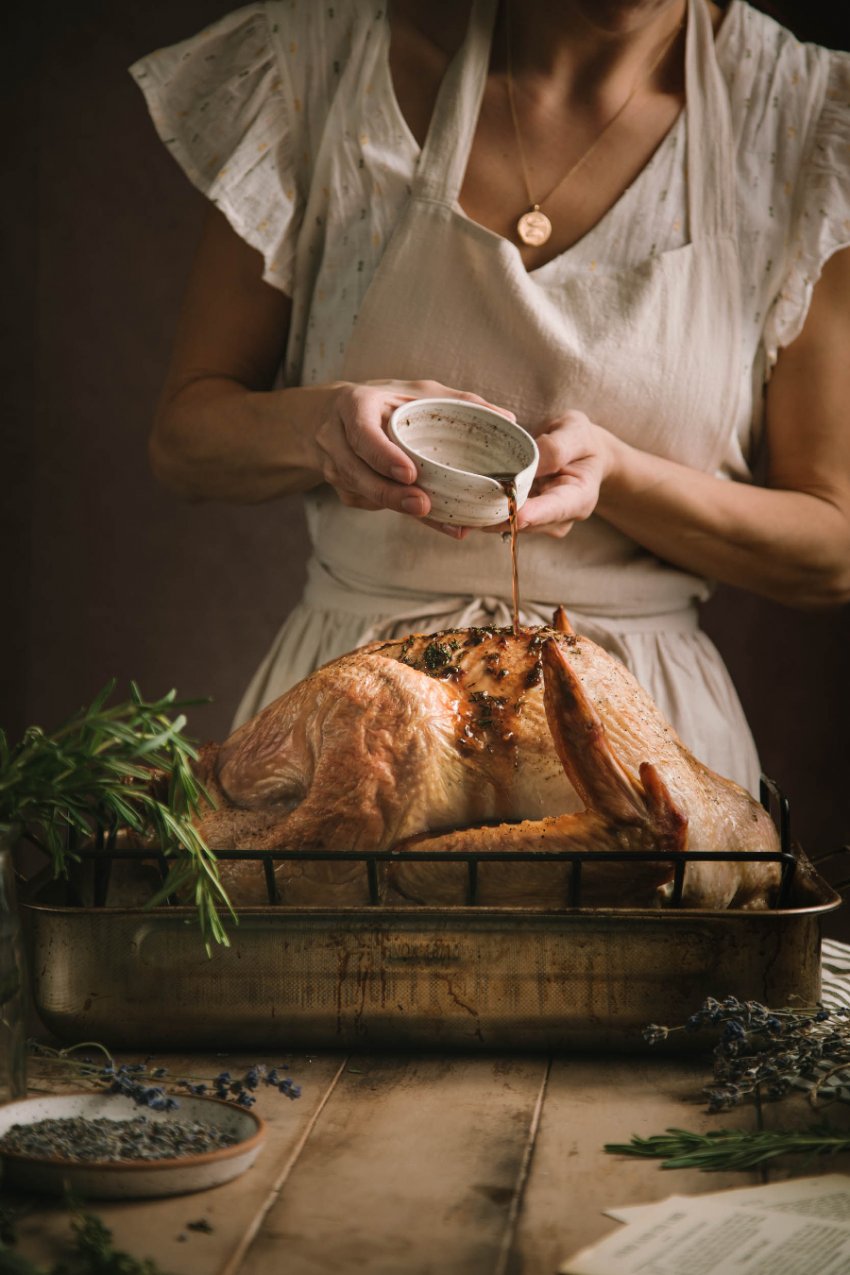 1 cup dry white wine
3/4 cup honey
1/2 cup balsamic vinegar
3 garlic cloves, minced
2 tbsp fresh thyme leaves
2 tbsp chopped fresh rosemary
3 tsp dried lavender
In a small saucepan, combine lavender, fresh herbs, honey, balsamic vinegar, garlic, and white wine. Bring to a simmer over medium heat, stirring occasionally.
Cook for 2-3 minutes and then remove from heat. Allow aromatics to infuse while glaze returns to room temperature, approximately 10-12 minutes.
If desired, strain glaze into a small mixing bowl to discard aromatics.
Watch: Dan Clapson shares two easy turkey dish ideas
Yield:

Prep Time:

Cook Time:

5 hours, plus 30 minutes resting time