It doesn't matter what time of year it is, sometimes a person could use a little comfort. Arroz caldo, a classic Filipino dish of slow-cooked rice and chicken offers up just that.
This recipe comes courtesy of chef Wesley Altuna, owner of Toronto's Bawang. Through his company, he offers an array of tasty contemporary Filipino dishes for delivery (Thursdays and Fridays) or pick-up (Saturdays) that Torontonians just can't get enough of.
Arroz caldo (Filipino-style chicken and rice porridge)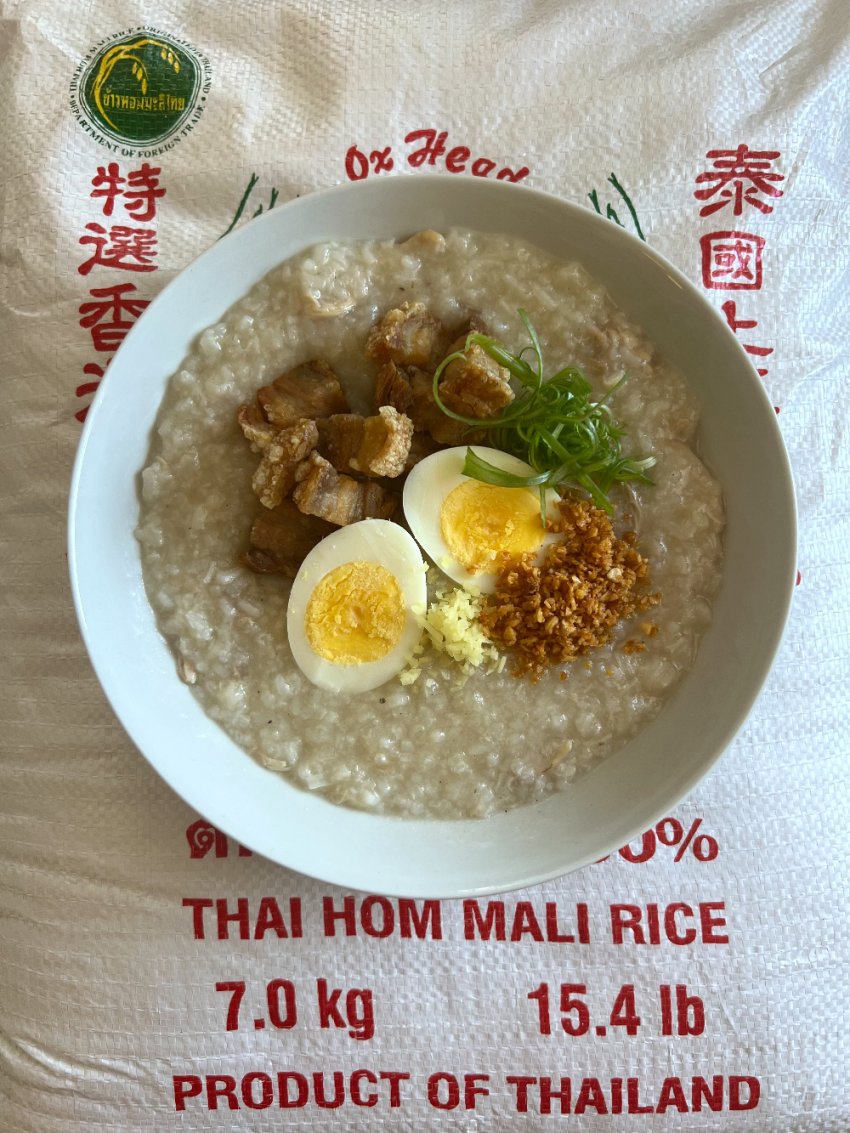 3 cloves garlic, minced
1 1/2 inch piece ginger, peeled and cut into strips and chunks
1 medium white onion, chopped
4 scallions, finely sliced
2 whole chicken legs
1 cup jasmine rice, chef suggests Ox Head Jasmine Scented Thai Hom Mali Rice
1 chicken bouillon cube
2-3 tbsp fish sauce
6-8 cups water
freshly ground pepper and salt, to taste
Heat a large stock pot over medium-low heat and add onion, garlic, and ginger. Sauté until the onion starts to become transparent, which should take about 3-5 minutes.
Add chicken, fish sauce, and ground pepper. Stir to combine and cook for another 5 minutes, or until the chicken is nearly all cooked.
Pour in the chicken stock and rice and increase the heat to high until it comes to a boil.
Reduce the heat to low and let the pot simmer. Let it cook for about 20 minutes, stirring frequently until the chicken is tender and the rice is fluffy and cooked.
Remove the chicken from the pot, strip the meat off the bone then place the chicken back in the pot. Continue to simmer for another 15-20mins before it's ready to serve.
Garnish with fresh scallions, minced ginger and fried garlic (if you have it). Add some fried tofu if you like or whatever other protein you want. Top it with a boiled egg and squeeze of lime, and you're good to go!
Yield:

Prep Time:

Cook Time: