When preparing seafood at home, it's best to look to an expert for advice, and spearfisherwoman Valentine Thomas is an exemplar of a sustainably-minded one.
The Quebec-born lawyer-turned-conservationist has a huge following on social media thanks to her informative and dynamic content. Most recently, she released her debut cookbook, which is garnering plenty of buzz across North America and beyond.
Good Catch: A Guide to Sustainable Fish and Seafood with Recipes from the World's Oceans is one-part informative, one-part home cooking and one-part memoir. With plenty of interesting recipes and solid insight into how a person can eat more sustainably, it's a cookbook that stands out from the pack this year.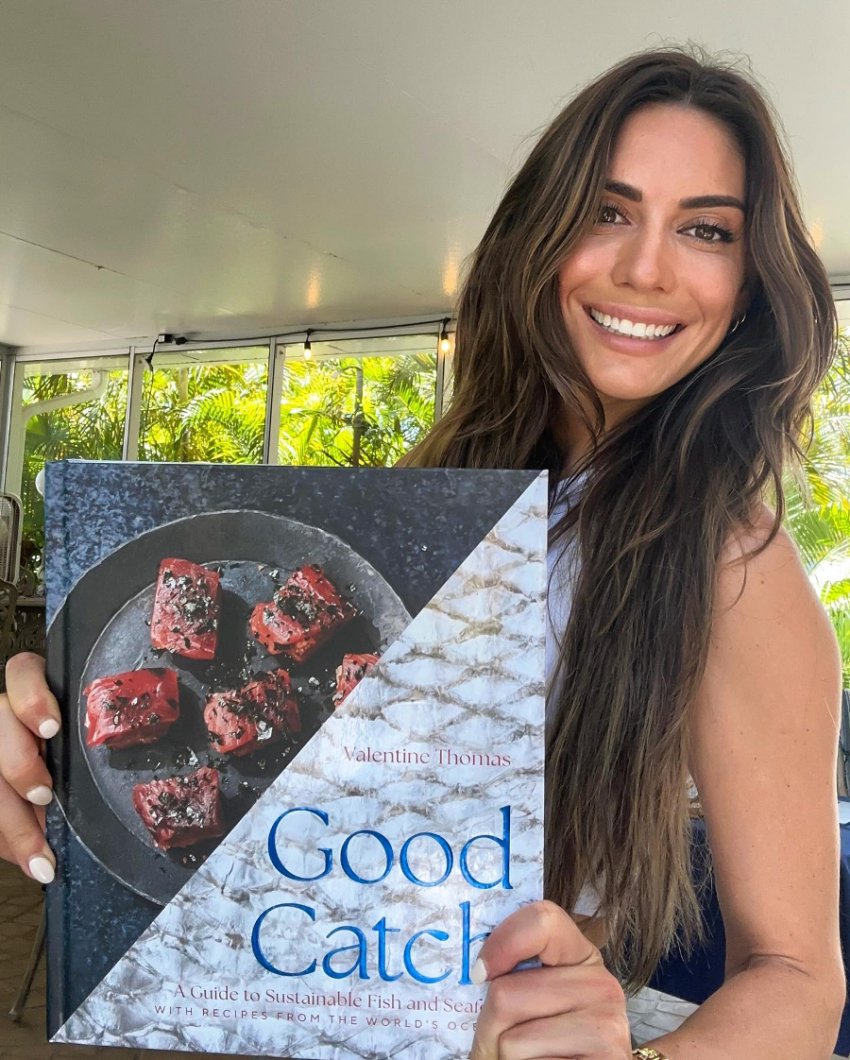 While there are plenty of eye-catching dishes to be found in her book, Thomas' ceviche recipe jumped out at us immediately. If ceviche doesn't scream summer, we're not sure what does!
"A ceviche is my favorite way to end a dive day because it showcases the naked flavor of a fish, and it's beyond easy to make, even when you're bone-tired. Also, the beauty of a ceviche is that you can put (almost) any ingredients you like in it," says Valentine Thomas in the introduction to this recipe in her cookbook Good Catch.
As long as you have access to good quality seafood, this simple dish is very easy to prepare and can be ready in mere minutes.
We'll meet you on your back deck!
Valentine Thomas' baby scallop ceviche with kohlrabi and pineapple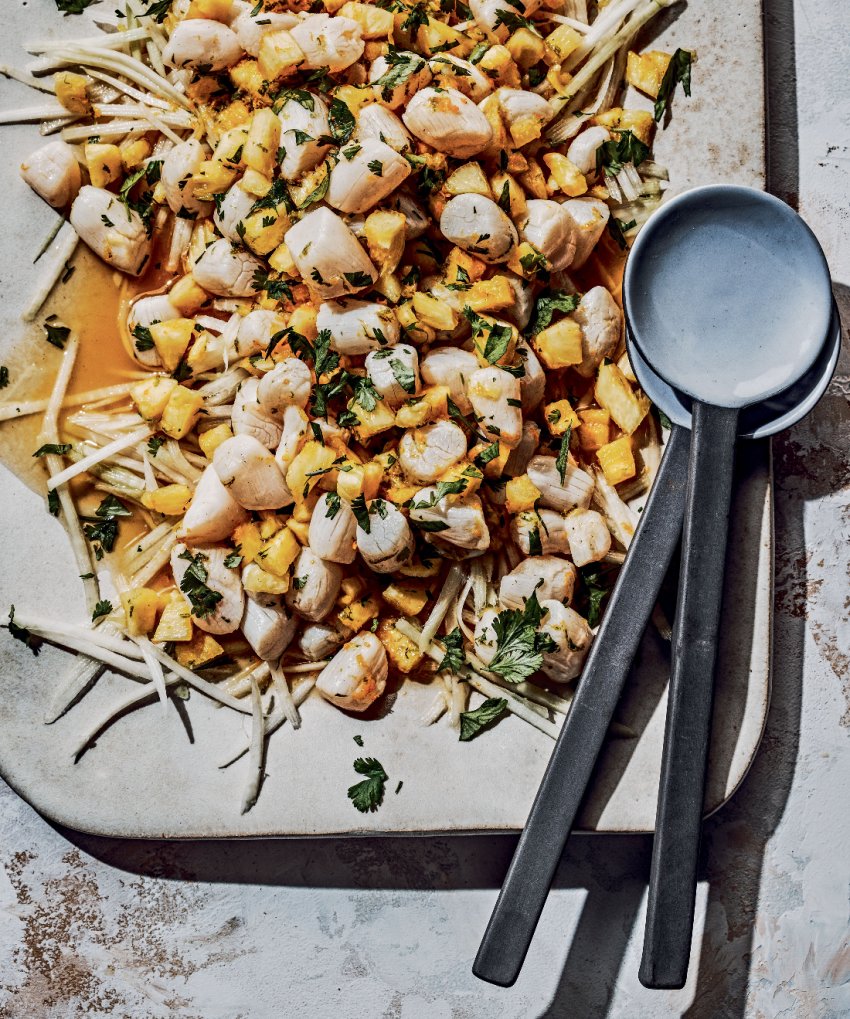 1 lb baby scallops
1 cup 1/4
1/2 cup fresh lime juice
1/4 cup pineapple juice
zest of 1 lime
zest of 1 orange
1 tbsp hot sauce, Tobasco or similar
1/4 tsp kosher salt
2 tbsp chopped fresh cilantro, divided
1 large kohlrabi bulb, peeled and julienned
In a large mixing bowl, combine the scallops, pineapple, lime juice, pineapple juice, lime zest, orange zest, hot sauce, salt, and 1 tablespoon of the cilantro. Gently mix everything together until the baby scallops are evenly coated in the liquid.
Let the ceviche marinate in the refrigerator for up to 15 minutes.
Place the kohlrabi on a serving platter and spoon the ceviche on top. Garnish with the remaining cilantro and serve.
Yield:

Prep Time:

Cook Time: