While plant-based options have grown exponentially in every corner of the food world in recent years, there is still much mystique around creating quality vegan cakes in the home kitchen.
Vancouver's Lyndsay Sung is on a mission to help us out with her recently-released cookbook Plantcakes: Fancy + Everyday Vegan Cakes for Everyone. With approachable step-by-step instructions and a clever cake recipe for virtually any occasion, the book is a great resource for anyone wanting to create delicious cakes at home.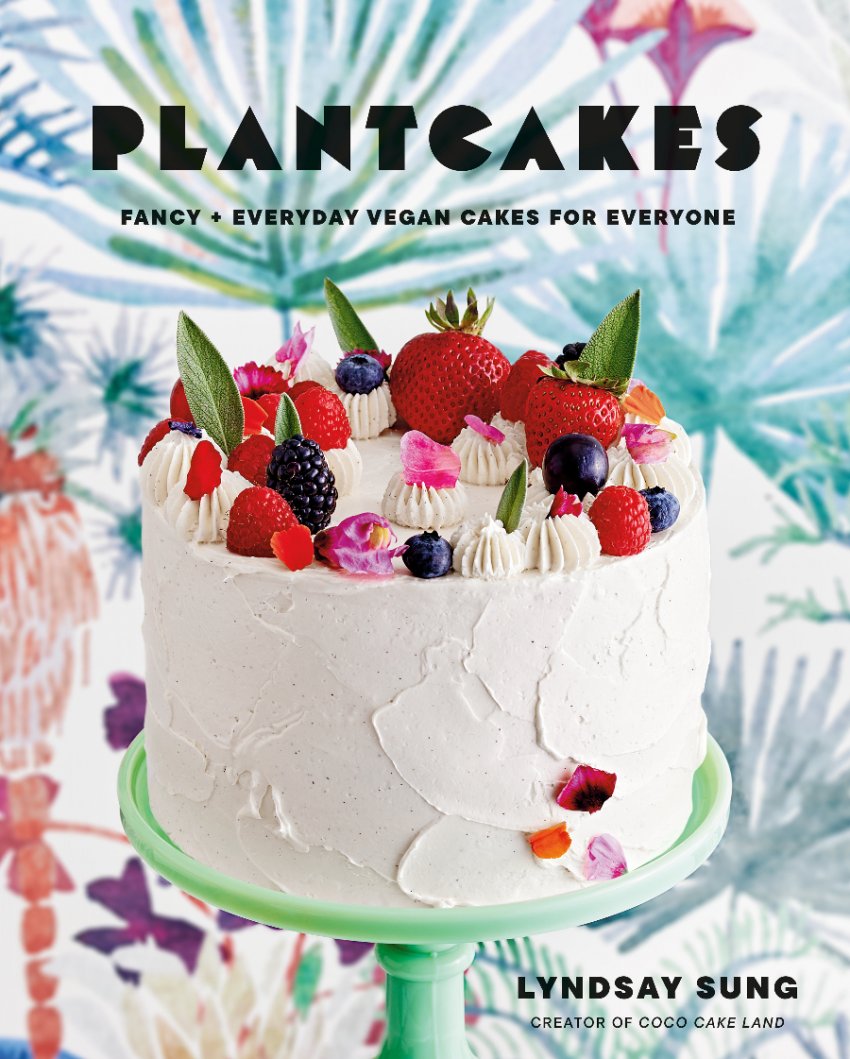 The fact that everything within its pages is plant-based is just the, well, icing on the cake!
If you're just entered your vegan baking era, the author's Cozy Pumpkin Pie Cake recipe is a perfect (and seasonal) place to start.
"I call this pumpkin cake 'cozy' because it's a very comforting, warming cake that's simple to put together...Slice yourself a square for the perfect accompaniment to a cup of tea and a good book, or a healthy-ish treat in your lunchbox, or an afternoon pick-me-up. It really tastes like pumpkin pie," writes Lyndsay Sung in the introduction to this recipe in the Plantcakes cookbook.
Pumpkin cake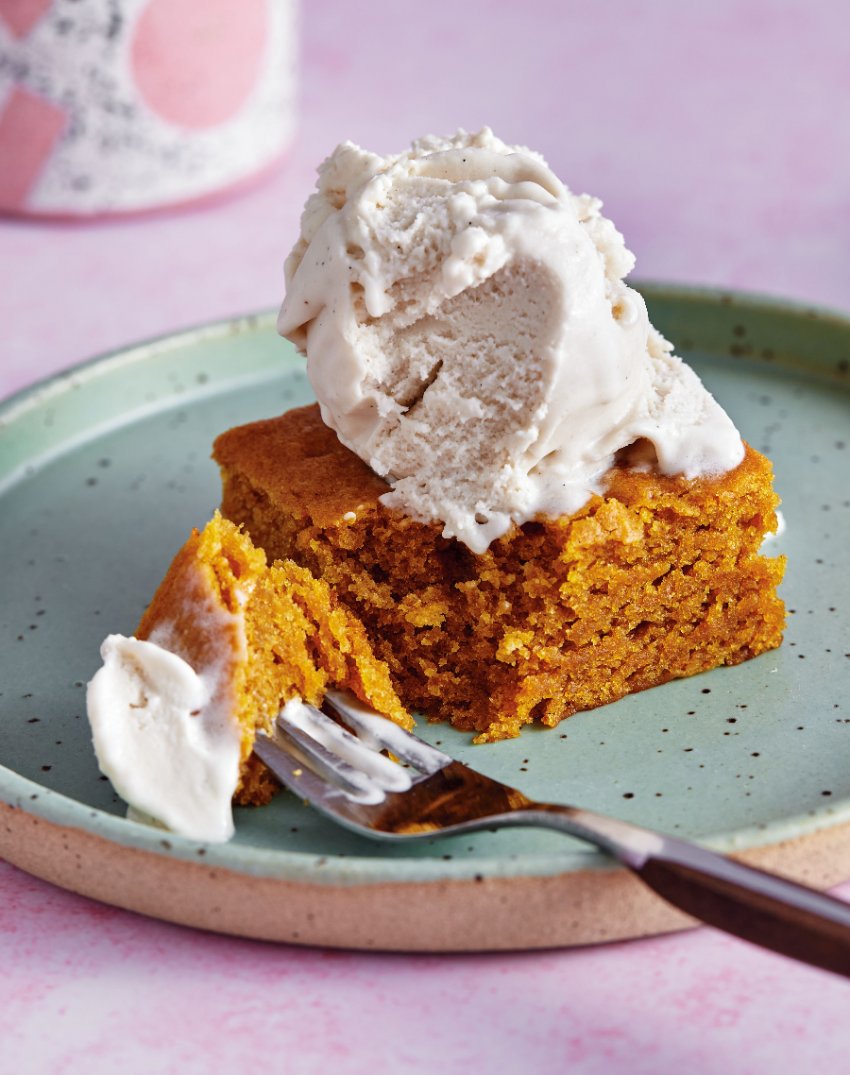 1 1/2 cups all-purpose flour
1 tsp baking powder
1 tsp cinnamon
1 tsp ground ginger
3/4 tsp fine sea salt
1/2 cup vegetable oil
3/4 cup brown sugar
1/2 cup granulated white sugar
1 cup pumpkin puree
Preheat the oven to 350°F (175°C). Prepare an 8-inch square pan by spritzing it with vegetable oil and lining with a parchment paper square cut to size, and then spritzing again with oil, to prevent sticking.
In a medium bowl, sift together the flour, baking powder, cinnamon, ginger, and salt to combine.
In the bowl of a stand mixer fitted with the paddle attachment, beat the vegetable oil, brown sugar, and white sugar on medium speed to combine, about 1 minute.
Add the flour mixture to the bowl of the stand mixer and beat on low speed until just combined, about 15 seconds. Add the pumpkin puree and mix on low speed to combine, 15–30 seconds.
Bake the cake
Pour the batter into the prepared cake pan. Give the pan a light tap on the counter to reduce any air bubbles. Bake for 23–26 minutes, until a toothpick inserted into the center comes out with only moist crumbs.
Let the cake cool slightly, 15–20 minutes, or completely in its pan set on a wire rack.
Coconut whipped cream
1 cup coconut cream, refrigerated in its can overnight
1/4 cup icing sugar, sifted
1/4 cup pure vanilla extract
1 pinch salt
¼ cup (32g) icing sugar, sifted
½ tsp pure vanilla extract
Pinch of salt
Place the metal bowl and whisk attachment of your stand mixer in the freezer to chill for 15–20 minutes.
Fit your stand mixer with the chilled bowl and whisk and whip the coconut cream until thickened and fluffy. Add the icing sugar, vanilla extract, and
pinch of salt and beat for another minute to combine. Refrigerate until ready to serve. Coconut whipped cream can be stored in the fridge for up to 3 days.
Serving the cake
Slice the cool cake into squares. Top each slice with a generous amount of cold coconut whipped cream (or vanilla ice cream, if you prefer) and enjoy.
This cake will taste freshest eaten within a day of making it, but can be stored in the fridge, covered, for up to 3 days. See page 13 for storage notes.
Yield:

makes one 8-inch, single-layer cake