Chili is a true comfort food through and through. Like many classic dishes, the way one person makes their chili can be leaps and bounds different from another.
Whether you're bean-heavy, meat-heavy, or completely meat-free sort of person, the most important thing about making chili is getting a nice blend of spices into the mix and a just-salty-enough seasoning.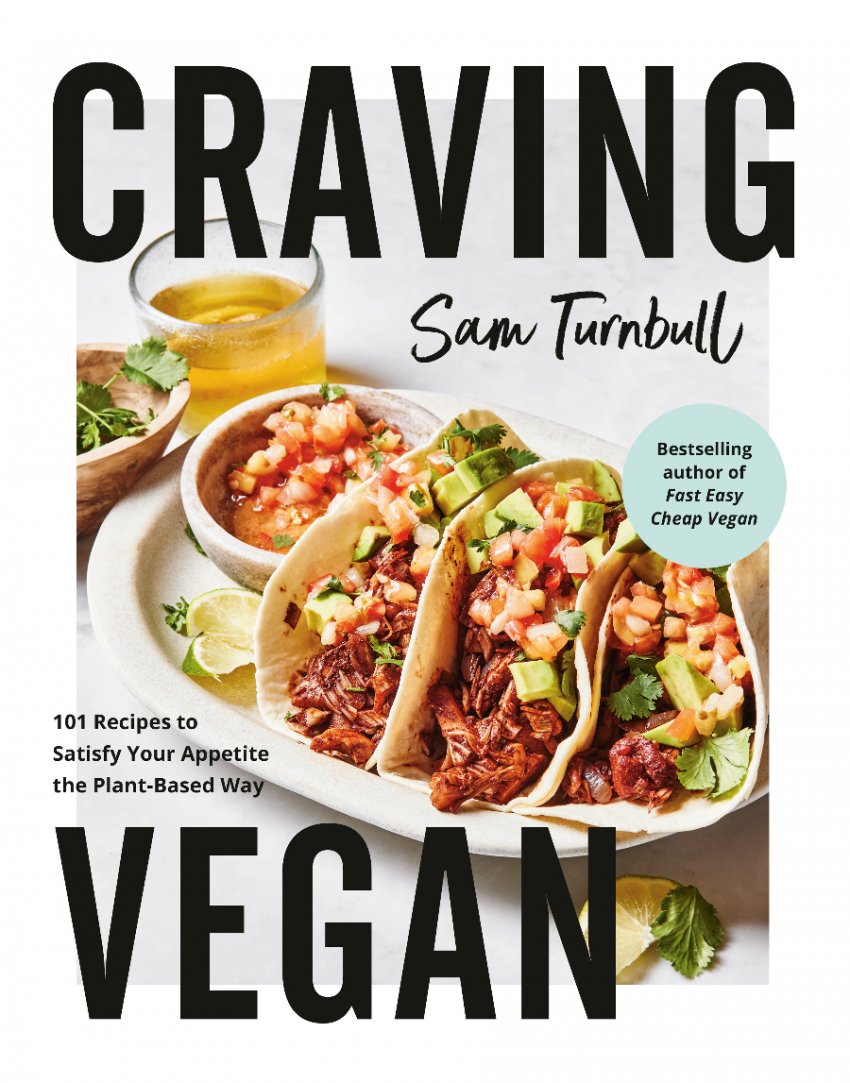 This vegan recipe for chili con carne comes courtesy of plant-based author and blogger Sam Turnbull by way of her latest cookbook Craving Vegan: 101 Recipes to Satisfy Your Appetite the Plant-Based Way.
"Did you ever think you would see a vegan chili without any beans in it?? OK, technically there are beans in this recipe, since tofu is made of soybeans, but this is in no way similar to any other vegan chili you've had. Anybody who claims that they don't like tofu will be absolutely blown away by this recipe," she writes in the introduction to this recipe in her new cookbook.
Vegan chili con carne
¼ cup (60 mL) nutritional yeast 3 Tbsp (45 mL) soy sauce
(gluten-free if preferred)
2 Tbsp (30 mL) olive oil, divided 2 blocks (each 12 oz/340 g)
extra-firm tofu
1 cup (250 mL) finely chopped
walnuts
1 yellow onion, diced 4 cloves garlic, minced
1 can (28 fl oz/796 mL) diced tomatoes (fire roasted when available)
½ cup (125 mL) tomato paste 2½–3 cups (625–750 mL) water 1½ Tbsp (22 mL) chili powder
1 Tbsp (15 mL) ground cumin
2 tsp smoked paprika
¼–½ tsp cayenne
Preheat your oven to 350°F (175°C) and line two large baking sheets with parchment paper.
in a large bowl, mix together the nutritional yeast, soy sauce, and 2 Tbsp (30 mL) oil. Add the tofu to the bowl. You can either crumble it with your fingers or use a potato masher to smash the tofu into small crumbles. stir the tofu to evenly coat in the seasonings.
Divide the tofu crumbles evenly among the two prepared baking sheets. Bake for 35 minutes, stopping to stir it halfway through. After 35 minutes of cooking, sprinkle the walnuts evenly over one of the baking sheets and continue baking both sheets for another 10 minutes, until the tofu is dried and golden brown. (Adding the walnuts at the end will toast them up a bit and make them more flavorful.)
In the meantime, heat the remaining 1 Tbsp (15 mL) olive oil in a large soup pot over medium-high heat. Add the onions and garlic and sauté for about 5 minutes, until the onions begin to brown. stir in the diced tomatoes, tomato paste, 2½ cups (625 mL) water, chili powder, cumin, paprika, and cayenne to taste. Bring to a simmer and cook for about 15 minutes, until the tomatoes have darkened in color and the chili has thickened slightly.
Stir in the baked tofu and walnuts, bring back to a simmer, and cook for another 5 minutes to let the tofu absorb the liquids and soften a bit. if your chili is too thick, stir in another ¼–½ cup (60–125 mL) water as needed until you reach your desired consistency. divide among bowls and serve hot.
(Author's note: Chili tends to taste even better the next day! Allow the chili to cool completely, then store in an airtight container in the fridge for up to 4 days or in the freezer for up to 3 months.)
Yield:

Prep Time:

Cook Time: