Soup season is our favourite time of year, and when it comes to preparing a big pot of soup we say the more garlic, the better!
If you're a true lover of garlic, then this recipe for garlic soup will be right up your alley. It comes courtesy of the recently-released cookbook Craving Vegan: 101 Recipes to Satisfy Your Appetite the Plant-Based Way by Sam Turnbull and promises to be a perfectly comforting meal on a chilly fall day.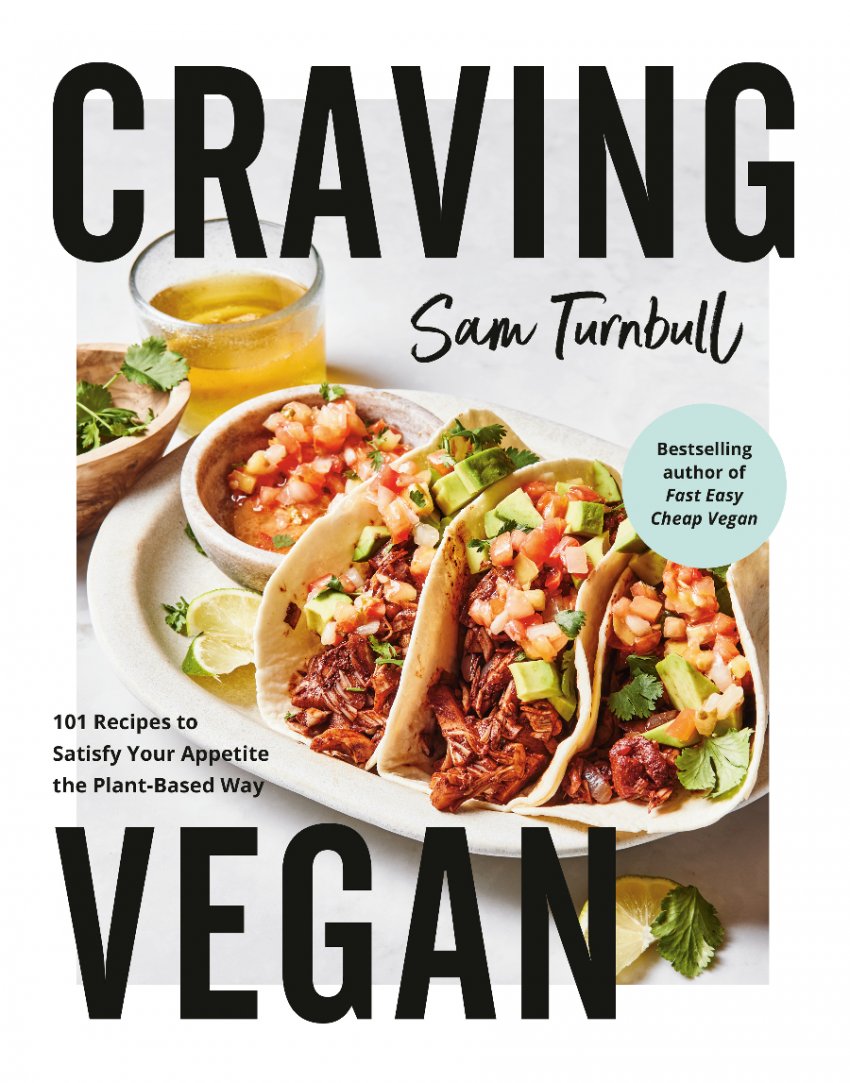 "If you're a vampire, run! If you love garlic, then this soup is for you! Four roasted heads of garlic make this soup super garlicky, slightly sweet, and completely decadent," writes Sam Turnbull in the introduction to this recipe in her new book Craving Vegan. "I like to add chopped kale for some texture and chew, but feel free to swap it out for another dark leafy green, such as spinach, or omit altogether."
Four heads of garlic soup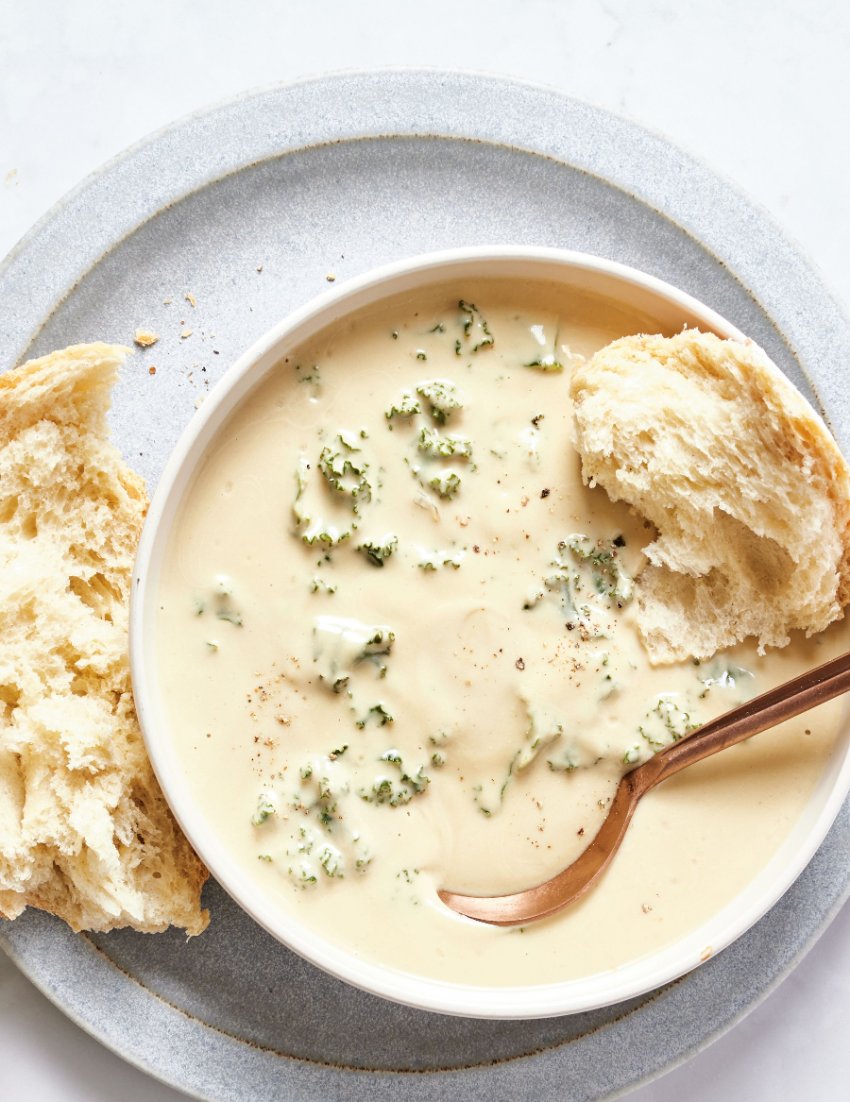 4 heads garlic
4 tsp olive oil
salt and black pepper
1 Tbsp (15 mL) olive oil
1 yellow onion, chopped
4 cups (1 L) vegetable broth or vegan chickenless broth
1 cup (250 mL) water
1 cup (250 mL) raw cashews
¼ cup (60 mL) nutritional yeast
¼ tsp salt
¼ tsp black pepper
4 cups (1 L) shredded kale (about 2½ oz/71 g), tough ribs removed
Roasting the garlic
Preheat your oven to 400°F (200°C).
Slice off just the tops of the garlic bulbs so that the cloves are revealed inside. Place all four bulbs open side up on a large square of foil. Pour 1 tsp oil over each bulb, and sprinkle each with a little salt and pepper. Wrap them up in the foil, place on a baking sheet, and roast for 40 minutes, until the cloves are very soft. Allow the garlic heads to cool so you can handle them more easily.
Making the soup
in a large soup pot, heat the oil over medium-high heat. Add the onions and sauté for about 5 minutes, until they soften and begin to brown. Add the broth, water, cashews, nutritional yeast, salt, and pepper and bring to a simmer. Cook for about 15 minutes, until the cashews are softened.
Working in batches, carefully transfer the soup to a blender, being careful not to overfill the blender so that it doesn't erupt. Squeeze the garlic out of the skins and add to the blender as well. Blend until completely smooth and creamy. Alternatively, an immersion blender will work in a pinch, but i generally prefer a standing blender as it usually does a better job of blending the cashews into a smooth cream.
Return the soup to the pot, add the kale, and bring to a simmer. Cook for another 5 minutes, until the kale has softened. serve hot.
Any leftovers can be stored in an airtight container in the fridge for up to 4 days or in the freezer for up to 3 months.
(Note: You can also roast the garlic ahead of time and store it in an airtight container in the fridge for up to 4 days or in the freezer for up to 6 months. defrost before adding to the soup. This way, the soup will be super quick to prepare.)
Yield:

Prep Time:

Cook Time: