Martinis are back in a big way, and we think we have And Just Like That to thank for, well, just that!
Two decades ago, the famed HBO series Sex and The City helped thrust a myriad of martinis into the pop culture limelight, and the new love-it-or-hate-it sequel series And Just Like That has resulted in a undenial martini revival.
Though chef Steven Hodge's debut cookbook Chocolate All Day: From Simple to Decadent, 100+ Recipes for Everyone's Favorite Ingredient has absolutely nothing to do with Carrie, Samantha, Charlotte and Miranda, it does offer up a delicious chocolate martini recipe.
"When I think of martinis, I think of them in a classy setting like a dinner party or a great cocktail bar. I'm a big fan of vodka martinis and I love to experiment with different brands of vodka. I've traveled the world eating and drinking with one of my best friends, Brett, who is a master chocolatier, and we're always swapping details about food and cocktails," says Steven Hodge in the introduction to this recipe in Chocolate All Day.
He continues, "the amazing vodka he recommended for this cocktail comes from Japan. It pairs so well with chocolate that I encourage you to get your hands on it, but if you can't, another premium vodka will work well too."
Shaken chocolate martini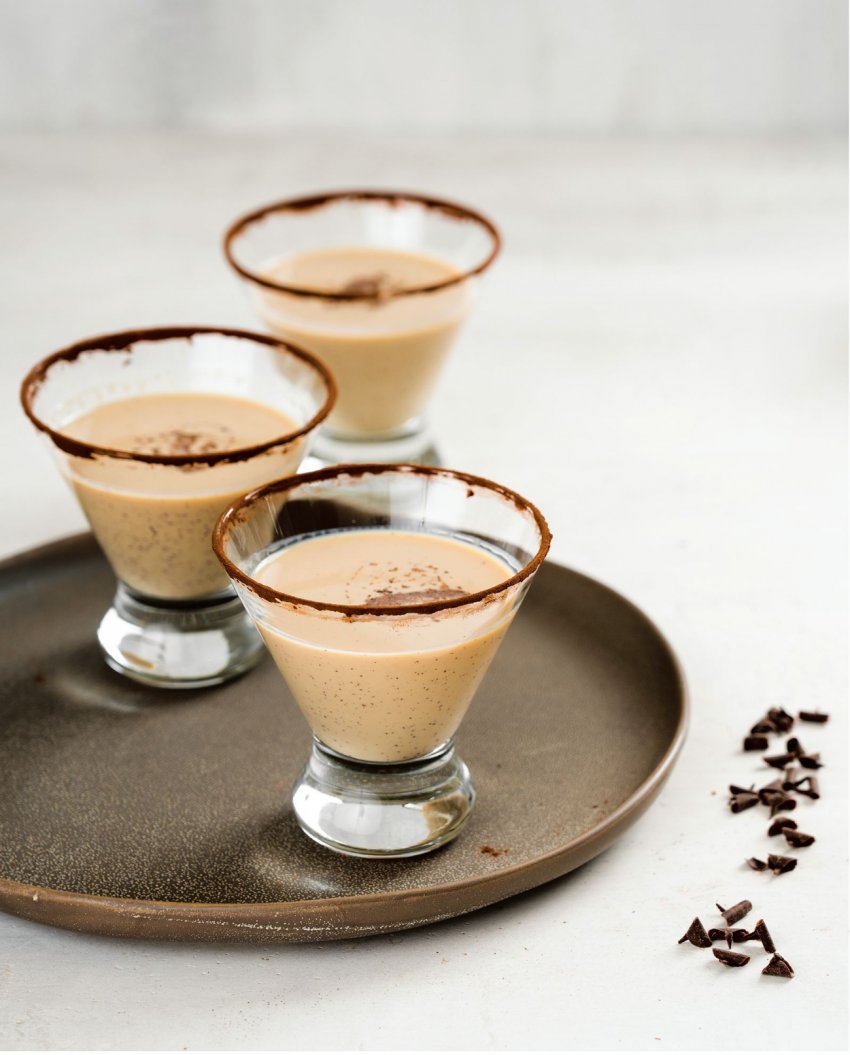 cocoa powder, for rimmer
2 oz Nikka Coffey vodka
1/4 oz White Crème de Cacao, plus extra to rim the glass
1/4 oz Martini dry vermouth
dark couverture chocolate curl, for garnish
Rim the edge of a martini glass with some crème de cacao, then dip it into the cocoa powder to coat.
In a cocktail shaker filled with ice, combine the vodka, vermouth and crème de cacao. Shake well, until chilled.
Strain into the rimmed glass and garnish with a chocolate curl.
Yield:

Prep Time: