There's nothing like a big bowl of chili on a cold night. Then again, there's also nothing like mac n' cheese. What's a person to do, but merge the two delicious worlds together?
This turkey chili-mac n' cheese hybrid can also be made in your slowcooker. Just add the pasta, milk and cream once the chili has finished slowcooking (approximately four hours on low setting) and you're off to the races!
Turkey chili mac n' cheese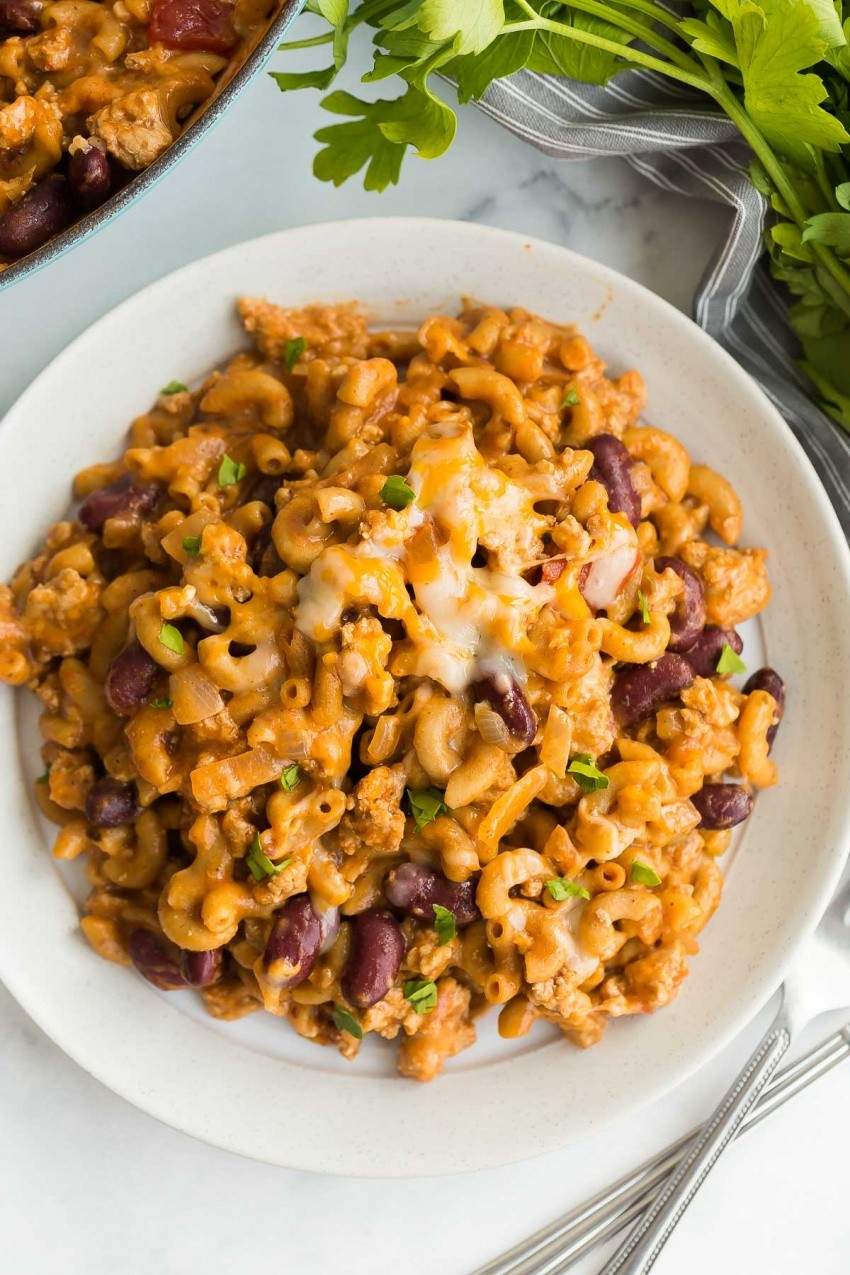 1 lb turkey sausages (casings removed and discarded)
1 medium onion finely diced
2 tablespoons chili powder
1 1/2 teaspoon salt
1 teaspoon minced garlic
540 ml canned kidney beans, rinsed (19oz)
1 3/4 cups tomato sauce
3 1/2 cups low sodium vegetable or poultry broth
3 cups dry pasta of choice (penne, macaroni, etc...)
1/2 cup half and half or homogenzed milk
2 cups shredded old cheddar cheese
Lightly oil a large skillet and brown turkey sausage on medium-high heat.
Add onion, chili powder, salt and garlic and cook until onion is softened, about 4-5 minutes.
Stir in beans, tomato sauce, and broth and bring to a simmer.
Nextt, add in dry pasta. Bring back to a simmer, then cover and reduce heat to medium low. Simmer for 10-15 minutes, just until pasta is tender, stirring often.
Stir in milk and cheese, reserving a little for the top when serving.
Keep warm until ready to serve.
Watch: Dan Clapson cooking braised turkey comfort food dishes on Global News
Yield:

Prep Time:

Cook Time: