Since the list of seasonal produce changes frequently in Canada, it's good to have a reliable salad recipe that uses lentils, an ingredient which is available year-round. To showcase even more Canadian ingredients, this recipe uses the unique Three Farmers camelina oil out of southeast Saskatchewan. The nutty and grassy oil is a great substitute for olive oil and its high smoke point makes it great for frying too.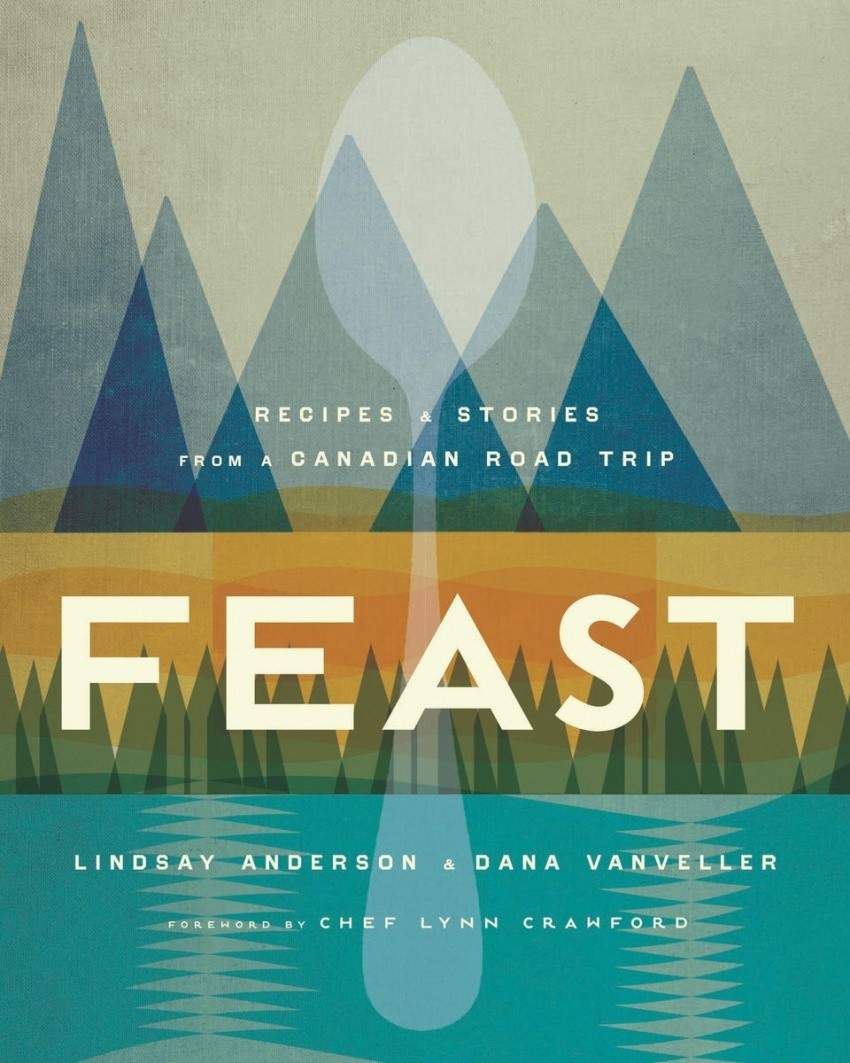 This recipe by Dan Clapson is straight out of the soon-to-be-released Feast: Recipes and Stories from a Canadian Road Trip. Lindsay Anderson and Dana VanVeller document their extensive adventure across ten provinces, three territories and seven islands in more than 100 recipes from producers, chefs, food writers and personalities they met along the way like Lynn Crawford, Top Chef Canada alumnus Todd Perrin, Talia Syrie of Winnipeg's Tallest Poppy and many more.
Feast comes out in bookstores across Canada on March 7th. If you want to meet the passionate ladies in-person, the duo will also be doing a book tour in select cities in the coming weeks.
1 ½ cups dried beluga lentils
1 tbsp camelina oil or extra virgin olive oil
1 link good quality cured chorizo, diced
2 tbsp dry white wine
1 tbsp unsalted butter
1 tsp lemon zest
3 tbsp freshly squeezed lemon juice
6 medium crabapples, or 1 Granny Smith apple, cored, quartered, and skin intact
1/4 cup finely chopped flat-leaf parsley
1 tbsp grainy dijon mustard
1 tsp salt
1/2 tsp freshly ground black pepper
Cover the lentils with at least 4 cups (1 L) of water and set to boil for 15 to 20 minutes. Once tender, drain and set aside.
Heat the oil in a large pan over medium-high heat. Add the diced chorizo and sauté for 4 to 5 minutes, until the edges are slightly crispy. Deglaze the pan with the wine, followed shortly thereafter by the butter.
Once the butter is melted, add the zest, lemon juice, crabapples, cooked lentils, parsley, and mustard, and mix to combine. Lower the heat to medium and cook for 3 minutes to heat all the way through. Mix in the salt and pepper, and season further if desired. Transfer to a bowl or platter and serve warm.
Excerpted from Feast: Recipes and Stories from a Canadian Road Trip by Lindsay Anderson and Dana VanVeller. Copyright © 2017 Lindsay Anderson and Dana VanVeller. Published by Appetite by Random House®, a division of Penguin Random House Canada Limited. Reproduced by arrangement with the Publisher. All rights reserved.