No matter where you are in Canada, you should be able to find a Caesar on the menu. In the Junction in Toronto, at the newly-opened Viaggio, you can find this whisky Caesar from bar manager Billy Killin--perfect for settling the debate between vodka vs. gin.
Whisky Caesar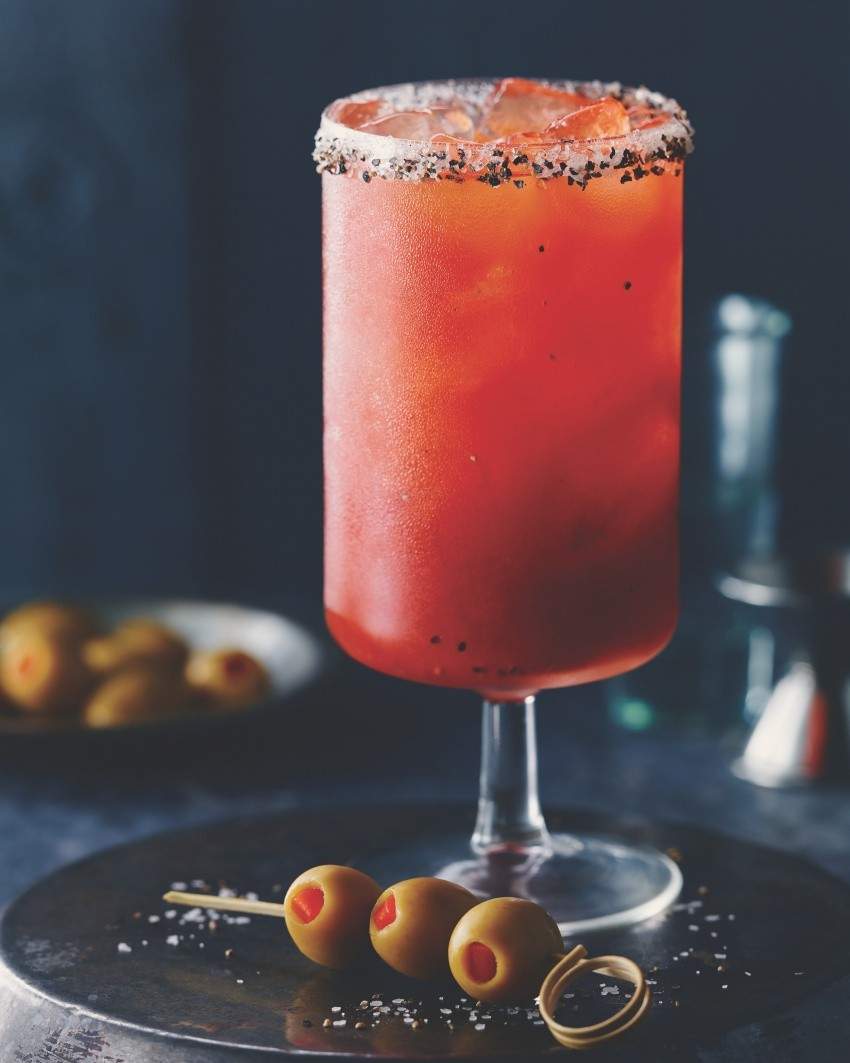 1 to 2 tbsp lemon juice, for the rim
1 to 2 tbsp celery salt or Caesar rimmer, for the rim
1 ¼ oz. rye whisky
1/4 oz. Scotch whisky
1/4 oz. freshly squeezed lemon juice
2 dashes hot sauce
4 oz. Mott's Clamato
2 to 3 stuffed olives, for garnish
1 stalk celery, for garnish
Rim a highball glass with citrus and rimmer or celery salt.
Fill the glass to the top with ice.
Add the rest of the ingredients, except garnish, in order and stir well to mix.
Garnish with skewer of stuffed olives and celery stalk.
Yield:

Prep Time: