The royals are coming! The royals are coming! Tomorrow, the Duke and Duchess of Cambridge will touch down in British Columbia for a week-long tour up and down the West Coast. Needless to say, their temporary home base of Victoria is all abuzz.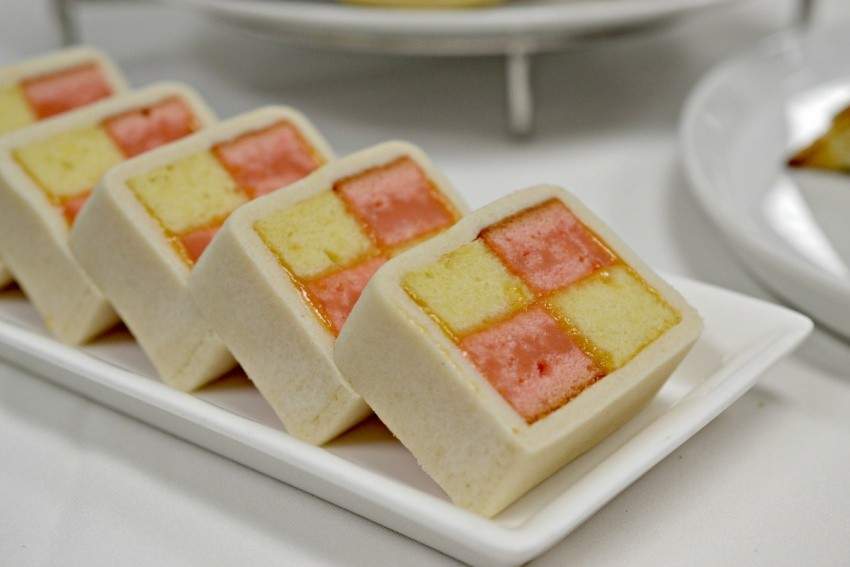 The Fairmont Empress is launching a Royal-family-inspired high tea service next week, featuring recipes straight from Buckingham Palace (like the beautiful Battenberg cake pictured above) and many places around the city are getting into the spirit with William and Kate-themed food and drink. Whether you're a royal-fanatic or not, we think we can all appreciate having a reason--any reason, really--to sip on a good cocktail.
Little Jumbo's Burdock and Bramble, a spin on the classic Bramble, incorporates all of William and Kate's favourite (liquid) things in one glass.
"Our research showed that Kate was a fan of Jack Daniels. It also showed William with a broad palate including tiki." says Nate Caudle, bar manager of Little Jumbo. The grandmother is more rigid with gin and Dubonnet as her standard–fit for a Queen.
With those pieces of information in mind, Nate Caudle, bar manager, created the Burdock and Bramble, which captures the local fresh blackberries in creme de mure (fairly common in house-made liqueur in Europe, but less common here, despite our blackberry supply) and uses just the right touch of Benedictine to make a bourbon-based treat worthy of a Duchess.
The blackberry element was a homage to the original neo-classic Bramble cocktail by the late Dick Bradsell and Fentimans recreated the dandelion and burdock soda used in this recipe, which was a popular treat.
So, let's raise our glasses of Burdock and Bramble and cheers to the royal couple as they soak up the gorgeous province and dive into the myriad of humanitarian initiatives along the West Coast.
Burdock and Bramble cocktail
1 1/2 oz. Jack Daniel's
1/2 oz. creme de mure
1/2 oz. Benedictine
2/3 oz. lime juice
Fentimans Dandelion & Burdock Soda, enough to top the glass
1 sprig mint, to garnish
2 to 3 blackberries, to garnish
In a cocktail shaker filled with ice, shake all ingredients, except soda, and strain over ice into a highball glass. Top with soda.
Garnish with mint sprig and fresh blackberries.
Yield: