Doctors may not agree that a Hot Toddy can cure what ails you, but sometimes we like to refer to the old wives' tale that says so.
Making the classic hot cocktail is as simple as it gets, but there's always room for a subtle variation on the theme. Park Distillery's signature recipe calls for their own Maple Rye which adds a pleasant boozy-yet-sweet one-two punch to Hot Toddy.
This drink recipe is easy enough to multiply and serve in large format (a la mulled wine-style) if you're wanting to ladle it out to more than just yourself this winter.
Maple Rye Hot Toddy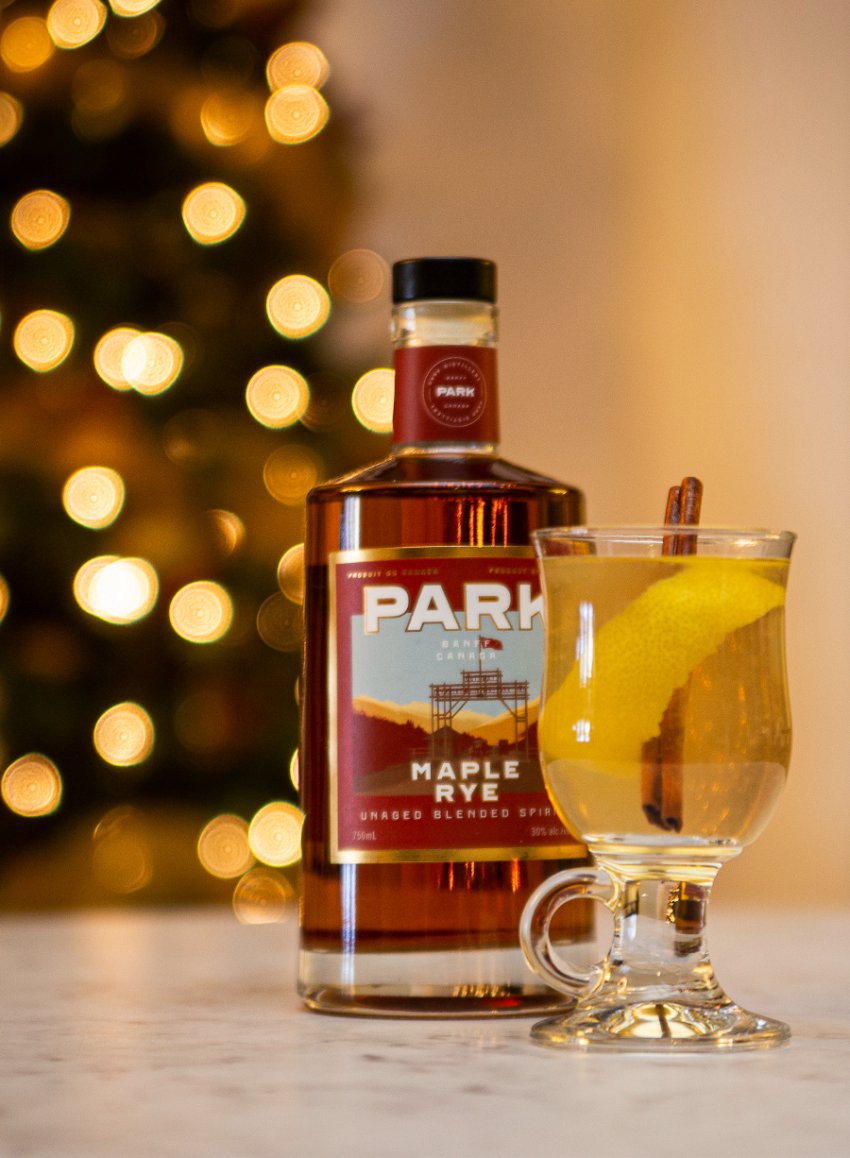 1 cup water
2 tbsp finely chopped fresh ginger
1.5 oz Park Maple Rye
2 tsp fresh lemon juice
1/4 oz Park vanilla vodka, optional addition
cinnamon stick and strip of lemon peel, for garnish
Bring water to a simmer in a small pot on medium heat. Add fresh ginger and simmer for 3-4 minutes.
Remove from heat and allow to steep for a few more minutes before straining.
While tea is steepking, add Park Maple Rye and lemon juice to a heat-safe mug of choice.
Add ginger tea and garnish with cinnamon stick and lemon zest.
Tip: For an extra boozy kick, try adding a bit of Park Vanilla Vodka. It'll add a nice aromatic too!

Yield: