Forget that carton of sickly sweet eggnog. After trying your hands at a flip cocktail, you'll never look at rum and eggnog the same way again. Though most cocktails can be flipped with the addition of an egg and sometimes cream, this version is reminiscent of chocolate and orange. The Holiday Flip pairs the bitter orange of a classic Negroni with the milk chocolate notes of White Crème de Cacao. The result is a boozy, velvety cocktail perfect for the holiday season.
The Holiday Flip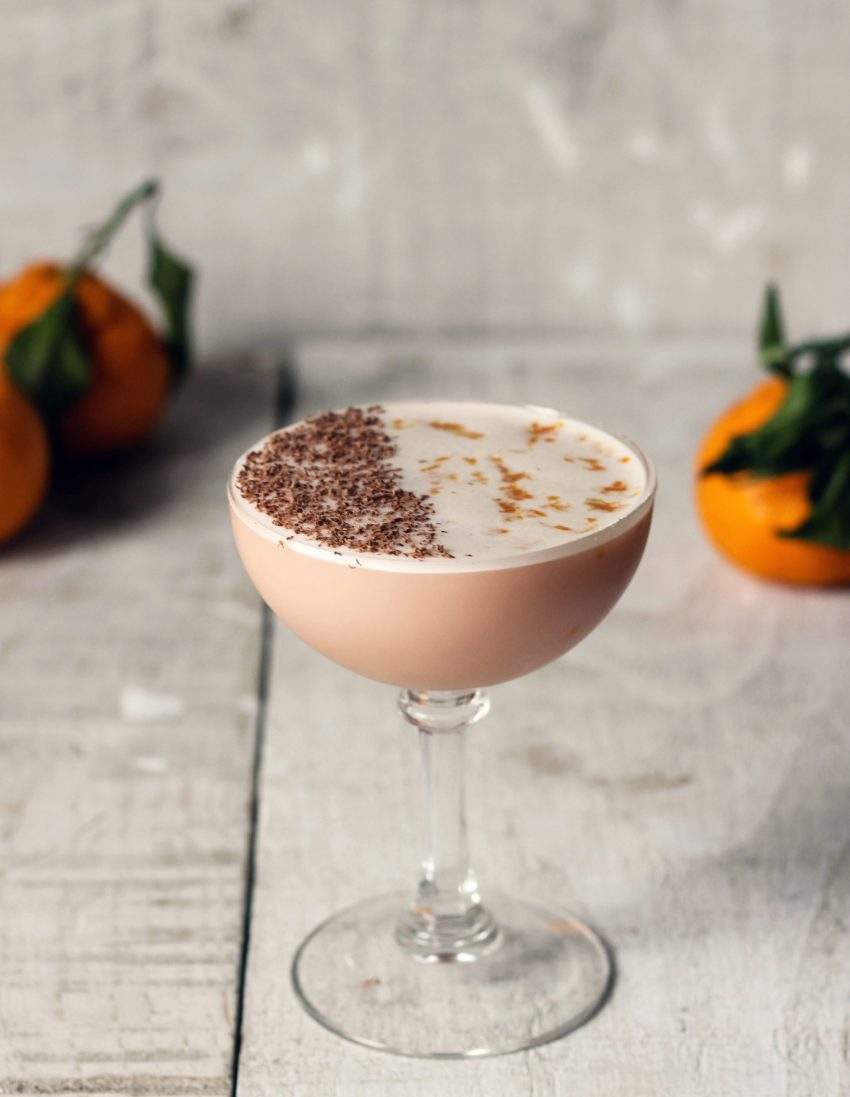 1 oz. gin
1 oz. sweet Vermouth
1 oz. Campari
1/2 oz. White Crème de Cacao
1 egg
grated chocolate, for garnish
Orange, for garnish
Add all the ingredients to a shaker. Dry shake (without ice) vigorously for 30 seconds. Fill with ice and shake until the tin becomes frosted. Double strain into a coup glass.
Garnish with grated chocolate and orange zest.