Vancouver is one of Canada's top dining metropolises and their food scene is thriving like never before. And like any good food-loving Canadian, when you're travelling to Vancouver, you want to hit the ground running and eat everything imaginable. Vancouver Magazine just released their 2017 Restaurant Awards and based on the results, there's no lack of great eats to choose from. From best new restaurant to best brunch, here are some sure bets to inspire a weekend dining trip to Vancouver.
Happy Hour at Royal Dinette (best Pacific Northwest, 3 stars)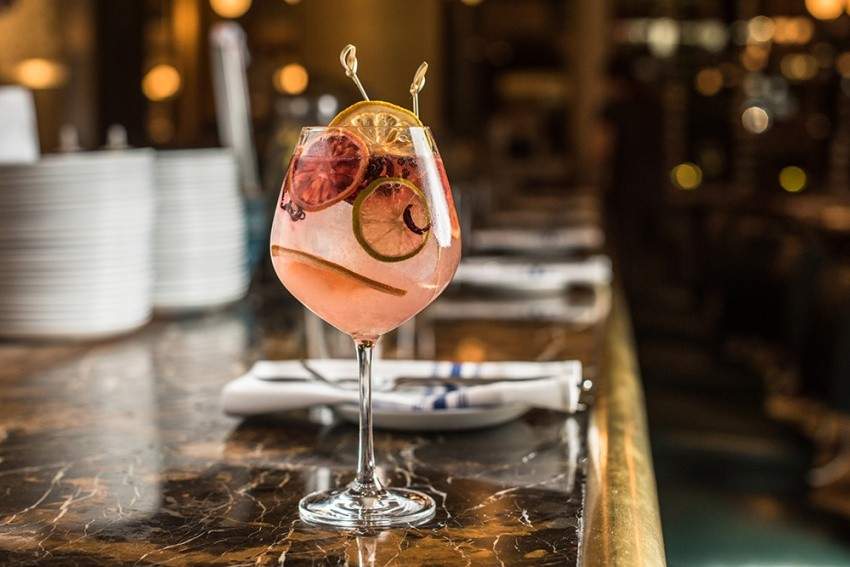 There's no better way to kick off a weekend trip than with cocktails. Happy hour at Royal Dinette is from 5-6 p.m. and features a selection of $6 cocktails. If there was a best value category, they may just take that one too!
Dinner at Kissa Tanto (best Pan-Asian, 3 stars; best new design, 3 stars)
The accolades keep coming for Kissa Tanto, which also boasts the title of enRoute's best new restaurant 2016. Find out what all the hype is about and bring friends to this Chinatown hotspot so you can taste a little bit of everything!
I highly recommend making a reservation in advance as this place continues to be a major hotspot in Vancouver.
Drinks at L'Abattoir (best French, 2 stars)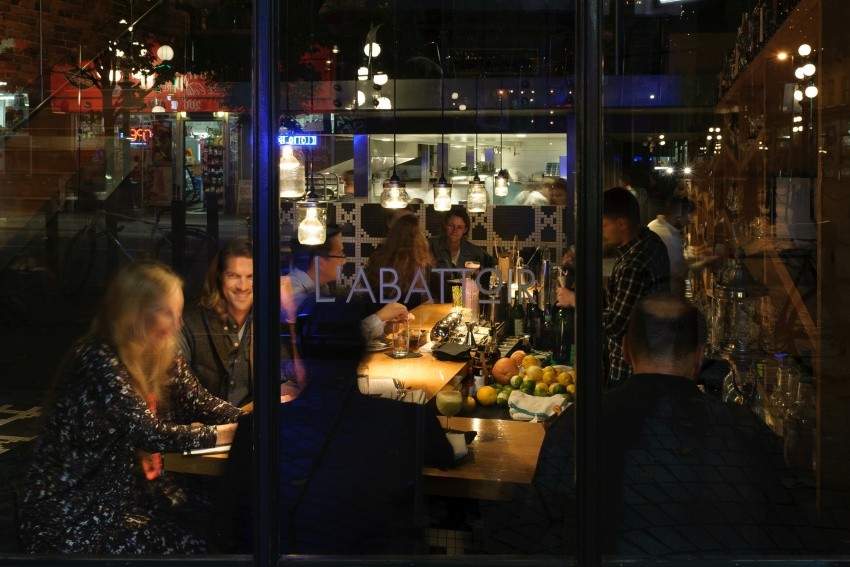 Located in the heart of Gastown, L'Abattoir has a cocktail menu for the ages. With more than a dozen featured libations to be had, there are almost too many options to choose from. It may be April but we'll take a Red October, a take on the Boulevardier with Forty Creek Copper Pot whisky, Campari, Averna, amber vermouth, and Kensington bitters. Cheers to the weekend indeed!
Brunch or coffee at Café Medina (best brunch, 3 stars)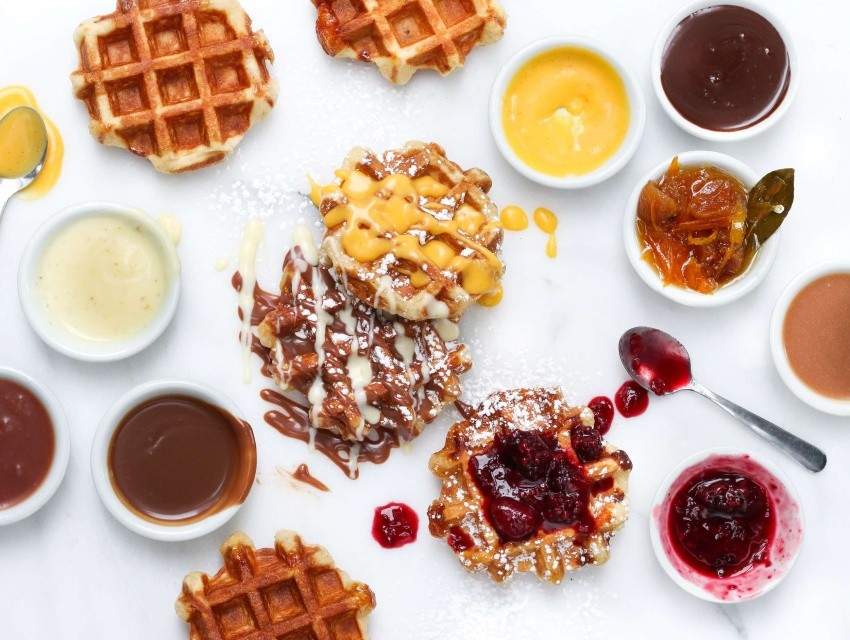 To recover from the night before, get your day kick started with brunch at Café Medina. Its tagine has a bit of a cult following and it's definitely worth waiting in line for. Also, waffles; don't forget the waffles.
Medina does not take reservations and gets pretty busy, especially on the weekend, so come early if you can!
Lunch at Tacofino (best food truck, 3 stars)
Given that there are still plenty more eats to come before the end of the trip, tacos at Tacofino seem like a nice, light lunch option. Grab them to go while you soak up the city.
Pre-dinner bites at Boulevard Kitchen and Oyster Bar (best seafood, 1 star)
Need something to fill the void between lunch and dinner? Make it count with a few dozen oysters and a glass of bubbles. Happy hour at Boulevard happens from 3-6 p.m. daily and in addition to those oysters, you can nibble on octopus ceviche, crispy stuffed olives, and more.
Dinner at Savio Volpe (best new restaurant, 3 stars)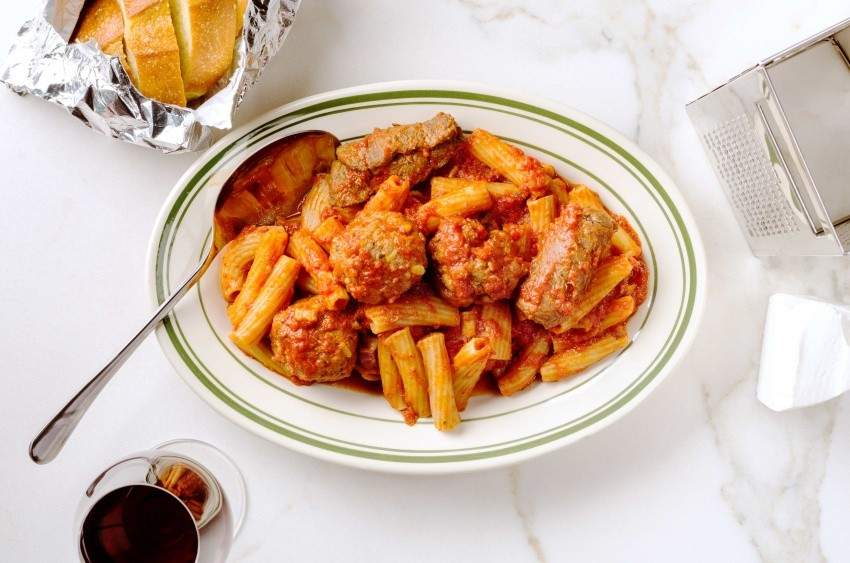 This best new restaurant spot has been getting a ton of great press lately and it's well deserved. Its rustic Italian fare is probably exactly what your nonna would make if you had one and if she was running one of the trendiest restaurants in Vancouver. The signature bagna cauda is a must-have!
Like Kissa Tanto, a reservation here is highly recommended.
Drinks at Juniper (best new design, honourable mention)
Whether you prefer your cocktails shaken or stirred, Juniper has more than enough of both options to choose from. It also has an extensive list of gin and tonics, so there are plenty of refreshing choices to be had.
Brunch at Burdock and Co. (best brunch, 2 stars)
It may be your last day in Vancouver but don't be sad, there are still a plethora of great eats to be had. Start early with brunch at Burdock and Co. With menu items like congee with uni and fried egg,it will cure whatever ails you.
Dim sum at Dynasty Seafood (best dim sum, 3 stars; best Chinese, 3 stars; restaurant of the year, 3 stars)
The weekend wouldn't be complete without a visit to Dynasty Seafood, which came close to sweeping the Van Mag awards with wins in three categories. Stop by in the afternoons for traditional dim sum items like siu mai or creative new takes on classics like its peanut pastries or red bean and pumpkin dessert dumplings. Even if you just ate brunch, you won't regret it.
Sweet treats from Thomas Haas (best bakery, 3 stars)
Before flying home, cap your trip off with some sweets for the road. Thomas Haas is a chocoholic's dream, so stock up on everything from truffles to caramels. Maybe you'll even be generous and bring some back for friends and family. Maybe.