Whether it be heading north to the Laurentians or south to Vermont, there are plenty of day trips to be had within a two-hour drive of Montreal. For those who love good food and drink, specifically, the Eastern Townships are the ideal destination. Roughly a one and a half hour car ride from downtown Montreal, the area is laden with wineries, brasseries, fromageries, and fruit stands for wining and dining throughout most of the year. Summer visitors will be privy to berry picking and patio brews, while fall visitors can wander the apple orchards and taste post-harvest ciders. Get ready to pack up the car and hit the road for a weekend that you and your stomach won't soon forget.
Saturday Morning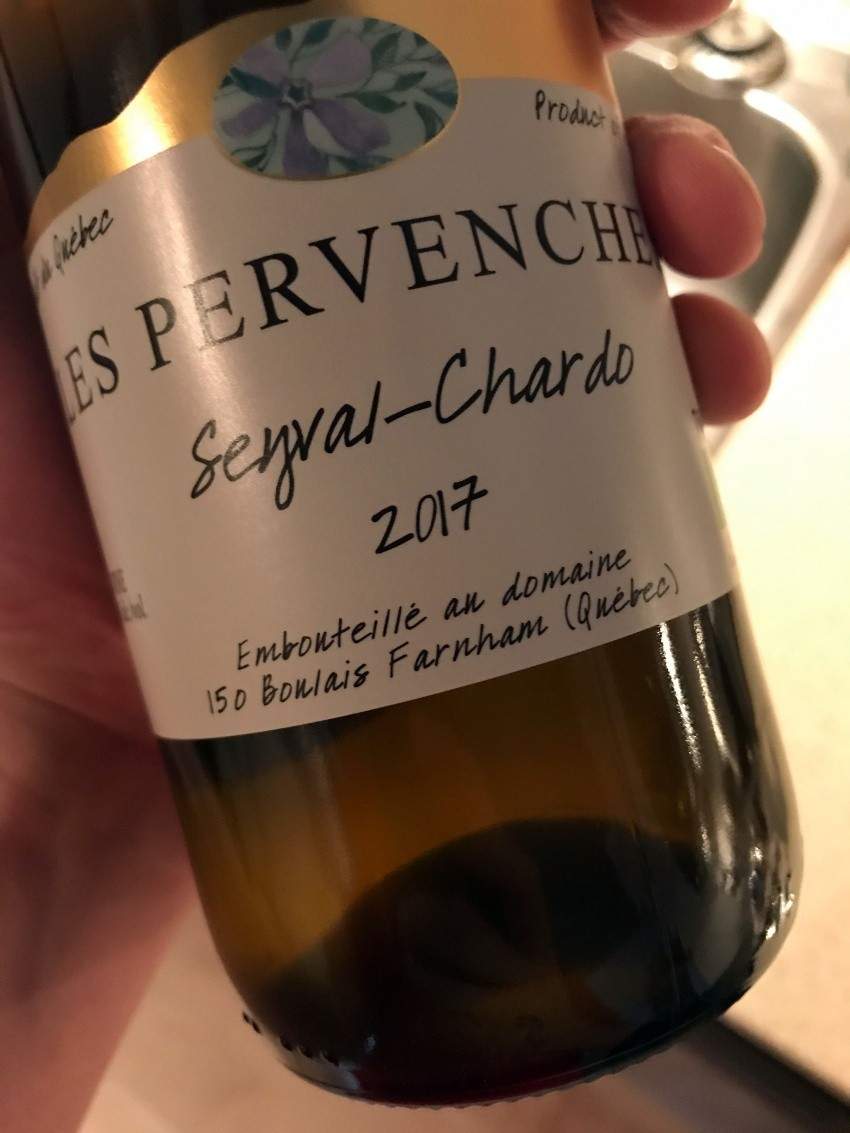 Before leaving Montreal, grab a coffee and a pastry from a local café--although, be careful not to fill up because there's plenty of eats and treats in your future. Try Griffintown's Bête a Pain for a spot that isn't too far out of the way and don't neglect to grab a croissant and/or cannéle to go. Oh, and if you have one at your disposal, bring a cooler along to stock up on perishable goodies as you go.
Once on the highway, you're about an hour away from your first stop in Farnham, Fromagerie des Cantons. It's known for both its raw and pasteurized milk cheeses, but there's no shame in trying a bit of everything before deciding which ones to take with you. Its Sirocco, a firm, washed rind cheese with a line of ash in middle, is one to keep an eye out for.
Stow the cheese in the cooler and it's onwards to Dunham, about half an hour southeast. Depending on your propensity for day-drinking, at this point, the area's wine trail is fair game. Closest to Farnham is Les Pervenches, a natural winery with practically a cult following in Quebec. Sad to say there's a fair chance that tasting won't be available due to it being "rupture de stock", as they say en français, but it's worth a shot. Known for its Chardonnay, a grape not normally grown in such a cool climate, its Seyval-Chardonnay blend is the perfect mix of funky fresh and plenty of acidity to make for a refreshing summer beverage.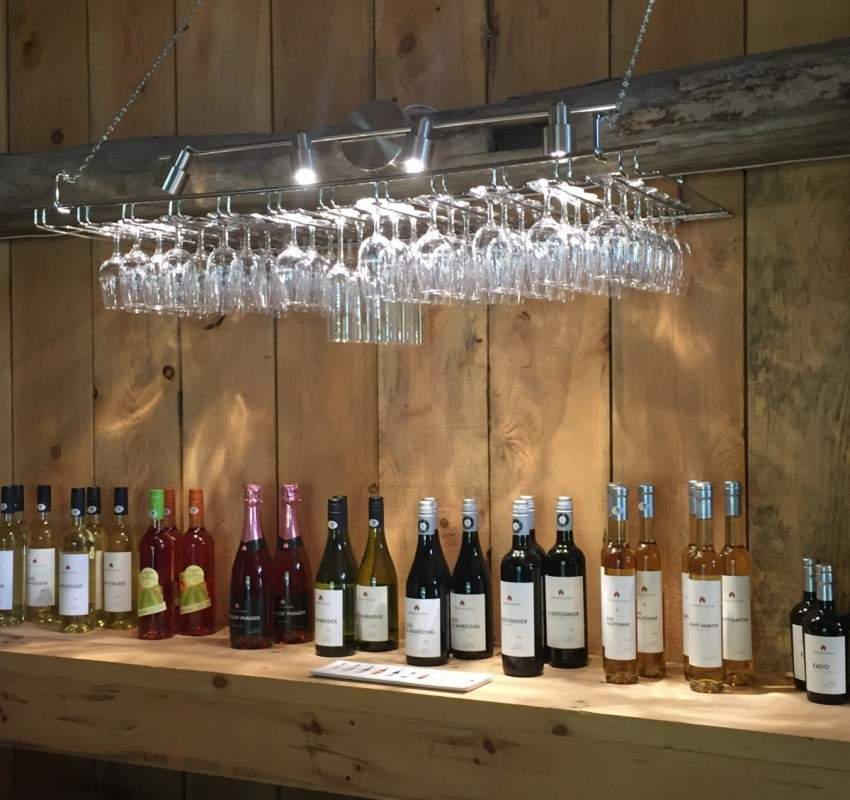 Should you be out of luck, Domaine du Ridge and Pigeon Hill are alternatives to the south. For those more into red wine, Pigeon Hill has some strikingly robust options like its Réserve made with a blend of 80 per cent Marquette and 20 per cent Frontenac Noir. Domaine du Ridge, meanwhile, offers a full line-up of white, red, rose, sparkling, and dessert wines.
Saturday Afternoon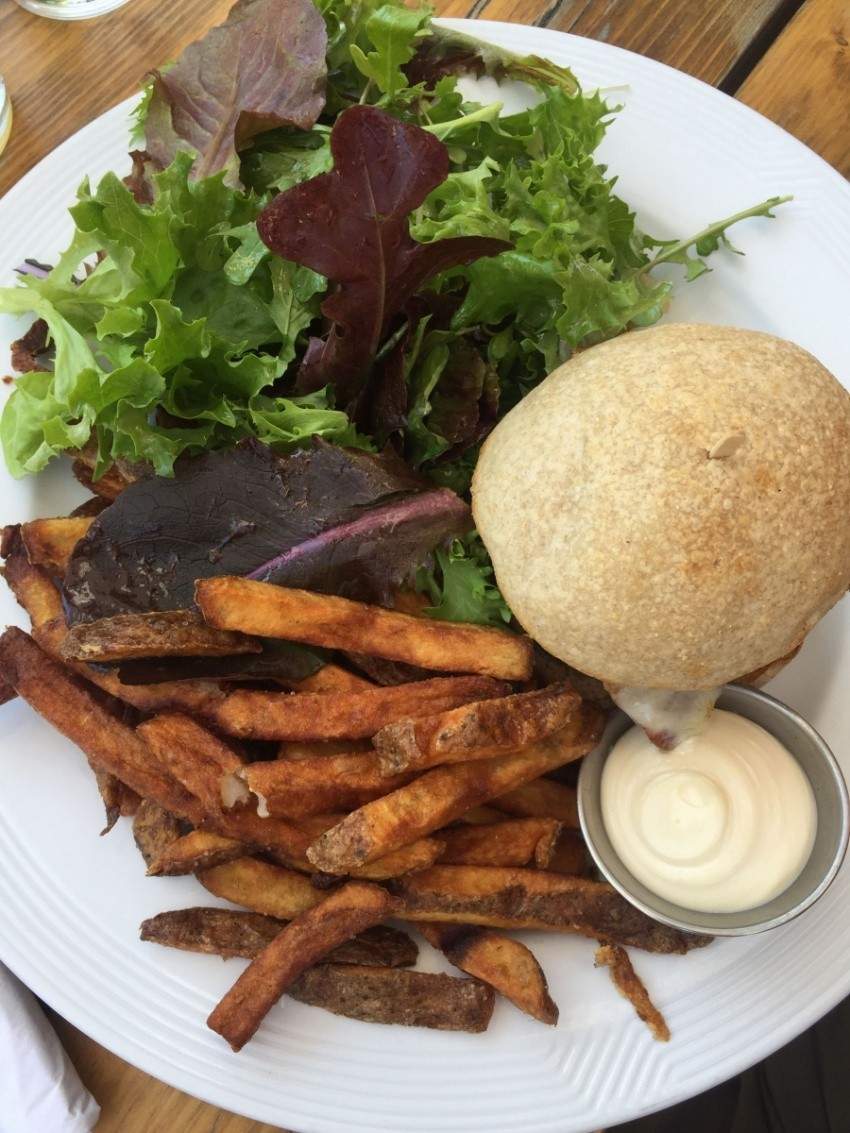 At this point, it's probably a good idea to fuel up with a bite or two and Brasserie Dunham is perfect for just that. The microbrewery has made a name for itself across Quebec and is known for its creative saisons flavoured with everything from sea buckthorn to black raspberries. The food is reliable as well and leans towards gastropub-style burgers, poutines, and more.
Buy a few bottles to take with you, because despite the availability of its products in Montreal, the selection just isn't the same. Do a gut-check after a morning of steady eating and drinking before deciding on how to enjoy the afternoon. Close to Dunham, there are more wineries to explore, including Val Caudalies and Union Libre. Val Caudalies specializes in both sweet and dry vermouth, which is a bit different from other vineyards in the area and perfect for the martini or Manhattan-lovers out there. Union Libre, on the other hand, offers a selection of predominantly white wine (including a quaffable chardonnay) and an array of ciders. Sparkling, ice, hopped, you name it; if it's made from fermented apples, they've got it.
If you'd rather keep your drinking to a minimum--this trip is best navigated with a designated driver--head further east towards Sutton for hiking and beautiful views up and around Sutton's ski hill. Or explore downtown Sutton's main drag with quaint shops and a laid-back vibe that almost make you forget that you're only about 100km outside of one of Canada's biggest metropolises.
Saturday Evening
Depending on your budget and the experience you're looking for, there are a few options on where to stay the night. Check into one of Sutton's local auberges, or even better, rent yourself a more secluded cabin in the woods to cozy up for the evening. For those looking to splurge, about an hour east of Sutton is Manoir Hovey, a Relais and Châteaux property that the likes of Bill and Hillary Clinton have been known to stay at. Le Hatley Restaurant features a tasting menu that showcases local ingredients from birch syrup to local lamb.
If you've elected to keep it more casual and stay in Sutton, there are also some great, although more subdued, dining options to be had. Auberge Sutton Brouërie and À L'Abordage are both local microbreweries with restaurants so you can enjoy dinner and wash it down with whatever is on tap.
Sunday Morning
Start your day with a freshly brewed cup o' Joe and breakfast at Sutton's Le Cafetier, which serves up both sweet and savoury options like crepes and omelettes. Then, throw some ice in your cooler and head to Knowlton to stock up on the world-famous, Lac Brome duck. The shop is open from 10 a.m. to 5 p.m. on Sunday. You can buy everything from whole duck to only breasts and legs, as well as prepared products like duck sausages, duck stock, and duck pot pie.
Sunday Afternoon
From there, head back through Dunham to make a pit stop at Au Paradis de Fruits. The farm specializes in pick-your-own fruit, with options varying based on season. Come summer, strawberries, raspberries, blueberries, currants, gooseberries, cherries, and blackberries are all available, with the focus shifting to apple and pear picking come fall.
With a cooler filled to the brim with meat, cheese, fresh fruit, and beverages, it's time to head back to Montreal. Thankfully, it's a city known for its abundance of parks and laissez faire attitude towards drinking in them. Pick one suits your fancy and go enjoy your bounty. Just be sure to keep the car parked for the afternoon and choose one close to home so you don't have to fight over who's driving.