Socks are boring, gift cards are predictable, and a newer, better version of whatever electronic you buy will render your gift obsolete within a matter of months. We suggest you think outside the box and give something truly unique to the food lovers in your life. We've selected these locally-produced treats made by artisans from all over our beautiful country. Pick one or two for spectacular stocking stuffers, or go all out and give your loved ones a coast-to-coast taste of Canada.
Canadian Fleur de Sel – Vancouver Island Salt Co.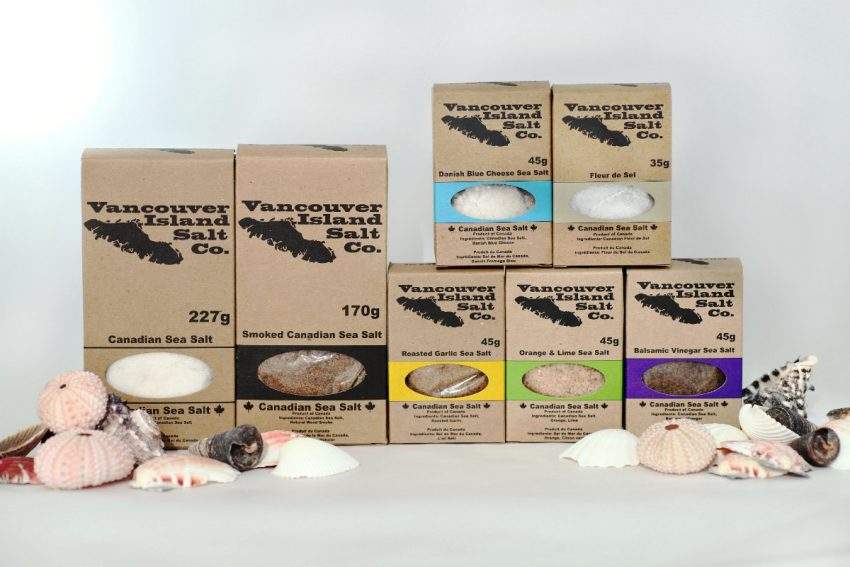 The Vancouver Island Salt Co. has an array of flavour-infused salts, but our favourite is this basic but beautiful delicate flaky sea salt. Not only is it hand-harvested from the shores of Vancouver Island, it's also the first (and currently the only) Canadian fleur de sel available in the market.
Brassica Mustard Gift Pack – Brassica Mustard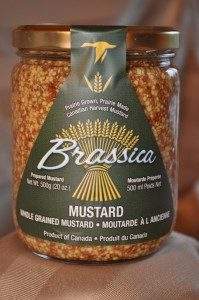 Brassica mustard is made with high-quality, Alberta-grown mustard seed by people who don't mess around when it comes to mustard. Its product has enjoyed a foodie cult following since 2001 and this gift pack is the perfect way to try a bit of everything it has to offer.
Cold Pressed Canola Oil - Highwood Crossing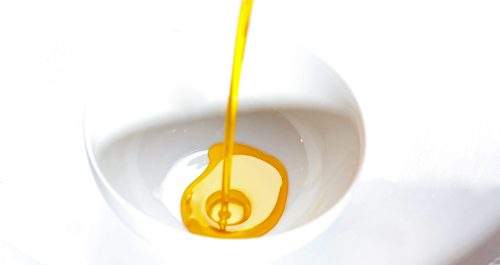 This cold-pressed canola oil is worlds away from the basic, neutral flavoured canola oil you are used to. It's freshly pressed each and every week in a specialized small-batch process, which allows the golden buttery flavour of the canola seed to shine through in a way you never knew it could. If that wasn't enough, it's also unrefined, organic, non-GMO, completely free of preservatives and additives.
Canadian Maple Eh! Shortbread – Mrs. MacGregor's Shortbreads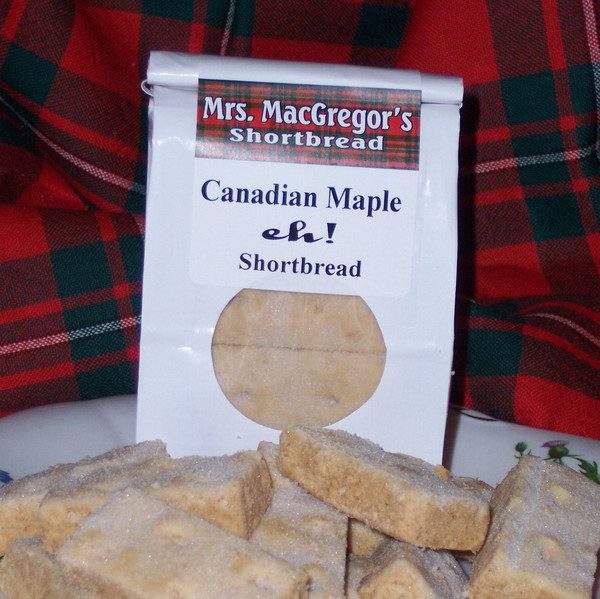 Mrs. MacGregor has been baking up a storm in her small batch bakery in Nova Scotia since 2003. She is committed to quality ingredients and it's no surprise that her cookies were named one of Canada's best shortbreads by Canadian Living magazine. We recommend the Canadian Maple Eh! flavour, which uses maple sugar to give the classic Scottish cookie a Canadian twist.
Rhubarb Wine – Living Sky Winery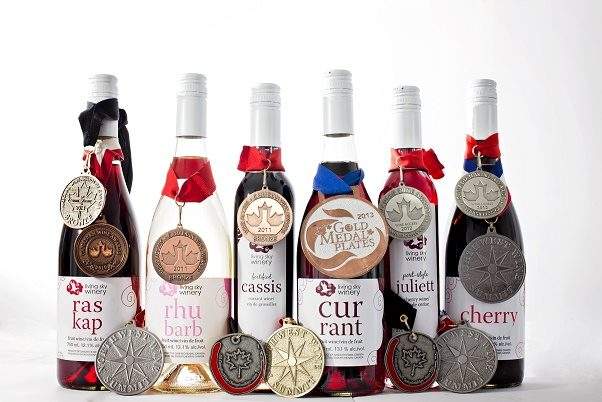 Living Sky Winery set out to convince people that good fruit wines can as complex and delicious as grape-based wines. We'd say they have more than succeeded at that task as the winery is planning on doubling its production this year, just to keep up with demand. This rhubarb wine won the People's Choice award at Winefest, both in Edmonton and Calgary, and it more than deserves a place under your Christmas tree or at your next holiday gathering.
Niagara Golden Plum and Lavender Preserve – Kitten and the Bear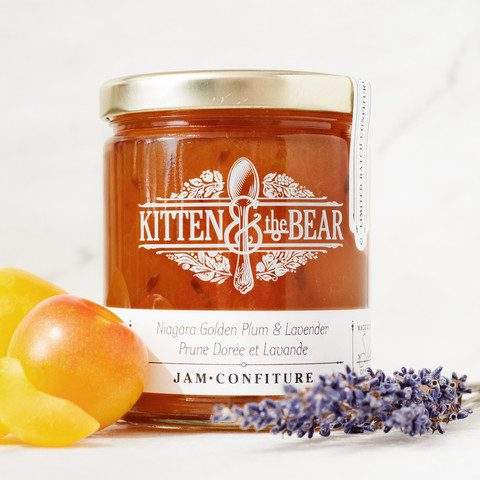 Kitten and the Bear produces artisan jams, jellies and marmalades that are as adorably packaged as they are delicious. It's hard to pick a favourite from its extensive roster of unique and seasonal flavours, but this bright and sour golden plum and lavender preserve ranks high up on our list.
Haskap Gin – Steinhart Distillery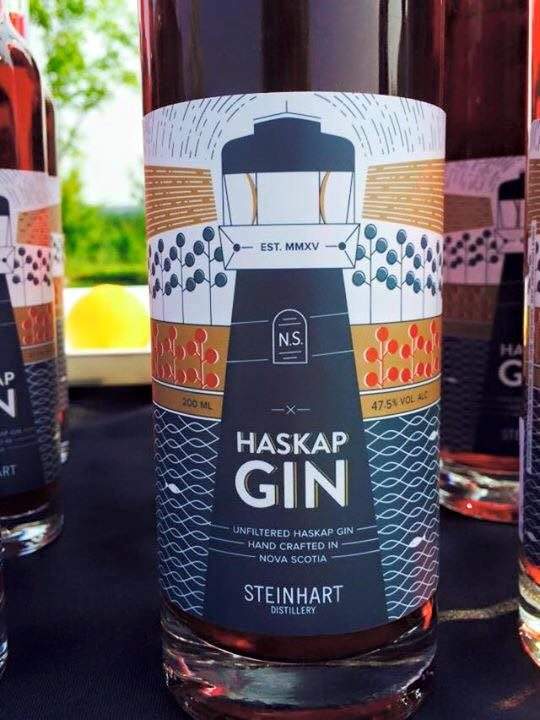 A bottle of Haskap Gin from Steinhart Distillery in Northumberland, Nova Scotia, is the perfect addition to a gin lover's liquor cabinet. The gin is made with blue honeysuckle berries (haskap) which give it unique layers of flavour and a beautiful hue.
Maple Syrup – Sugar Moon Farms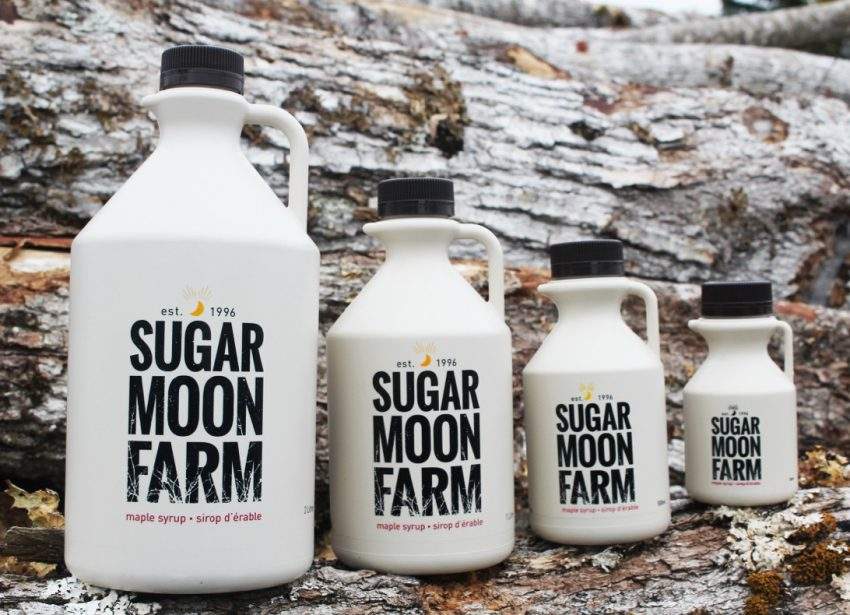 No taste of Canada would be complete without a bottle of the sweet, sweet syrup made from the sap of Canadian maple trees. Sugar Moon Farms in Earltown, Nova Scotia, is as charming as its name and offers everything from maple syrup granola to maple bath and body products. Its jugs of 100 per cent maple syrup are handcrafted over a wood fire and are the perfect stocking stuffer for the pancake and waffle lovers in your life.
Bitters Sample Pack – Black Cloud Bitters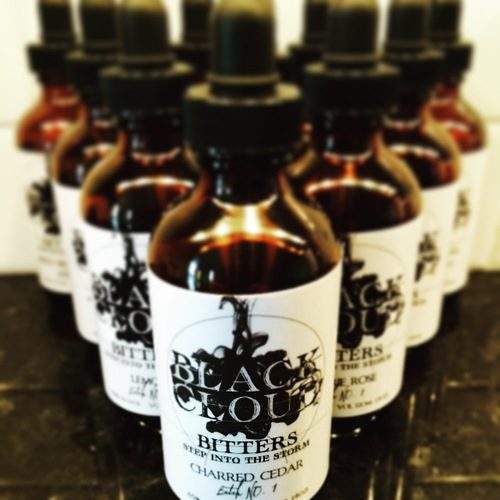 A bitters sample pack from Black Cloud Bitters in Calgary, Alberta, is a thoughtful gift for the cocktail enthusiast in your life. Its premium bitters simply make drinks better, and this sample pack offers intriguing flavours ranging from Prairie Rose with rose petals and rose hips to Charred Cedar made of rich botanicals and charred Canadian cedar.