Sure signs that spring is here to stay include things like consistent above-zero temperatures, your front lawn slowly turning from brown to green (hopefully you've aerated it!), and sturdy stalks of rhubarb popping up in your backyard.
If, by chance, you do not have the good fortune of having rhubarb in close proximity to your home, trust that many farmers' markets across the country will have bundles for purchase soon...if they don't already do.
Why do Canadians like cooking with rhubarb so much?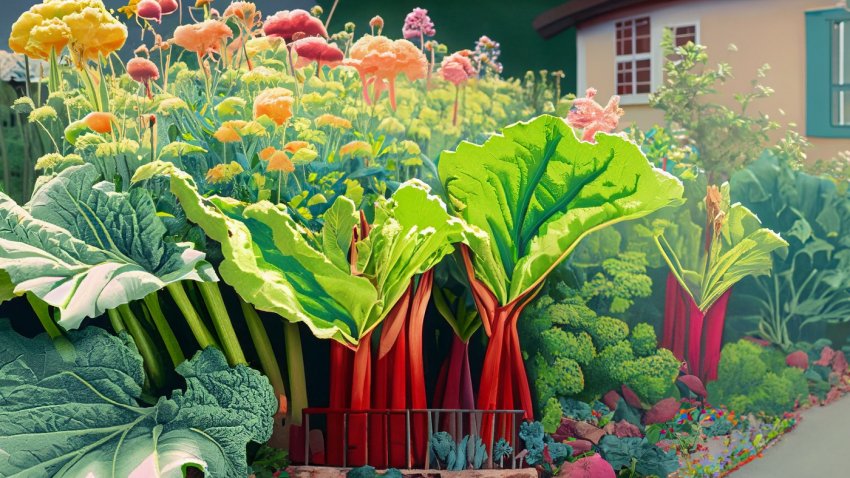 The plant's centuries-old roots are in Asia, it has been growing in Canada for well over 150 years and widely accessible for at least a century. After our typically long, typically harsh winters, it's hard not to get excited about something edible rising from the earth for the first time in the spring.
Cooking with rhubarb stalks is simple, and can often be rewarding, but many folks get stuck in a (still tasty) rut of cooking it down into a compote or using it as part of a pie filling. While the leaves are poisonous, the stalks can be eaten raw and even juiced.
Whichever way you might want to utilize it, remember that it is tart, tart, tart. It almost always requires some balancing out by way of something sweet like honey or sugar.
From rhubarb kimchi to rhubarb strudel, here are 7 interesting rhubarb recipes to try this spring