A rule of thumb when it comes to wine and social gatherings, the bigger the better. Large format bottles of wine have always been a very novel thing with their practicality often being overlooked. Now, don't get me wrong, magnums (1.5L bottles of wine) are rad and all the cool kids seem to be chugging big bottles of rosé and riesling these days, but they were created to do more than just make you look like a rockstar.
Magnums are equal to two standard bottles of wine and they generally end up costing less. Now, imagine that you are hosting eight of your closest friends and you have carefully considered your food and wine pairing in hopes that you can take them to the maximum level of palate pleasing perfection. Instead of picking up a couple of bottles to serve with each course, hoping that neither are corked, you could just pass around a magnum of wine which will make everyone feel like kings while also saving you a few extra bucks to splurge on dessert.
On the flip side, if you are attending a dinner party, you'll be sure to wow your host by gifting them a big bottle, and chances are, if you do some research, you can scoop one up at a great price and no one will be the wiser.
There is also the ageability factor to consider. When you are looking to store a bottle of wine, one of the considerations is to minimize exposure to oxygen. Ullage is known as the empty space between the wine and the cork and whether you are looking at a magnum or a regular sized bottle of wine, this is generally the same. The only difference is that a magnum has more wine in it and therefore is less vulnerable to oxidation.
Sparkling wine also benefits from being stored in larger bottles as the leftover yeast cells that give traditional-method wine its complexity and fizz cling to the inside of the glass, and with more glass surface area, it allows more wine to come in contact with the cells.
Whether you're entertaining or looking to add to your cellar, here are some standouts.
2017 Bella Keremeos Chardonnay, Naramata, B.C. $110
This is the wine you bring to a backyard party that has the potential of turning into an all-out rager. I should note that this wine really does deserve to be appreciated for all its beauty, so make sure it is one of the first bottles you open and save the Baby Duck for the end of the night when you don't know any better. The palate is tart with notes of green apple skin and lemon rind but notes of cereal (think Shreddies) add warmth and depth. The fine bubbles of this Bella wine dance across the palate and open up to notes of buttered sourdough and wet concrete. This is a stunner!
2016 Malivoire Gamay, Beamsville ON $58
When picking out large format bottles for a dinner party, you want to make sure that the wine is both food and user friendly, meaning that it has the ability to pair with a multitude of dishes while also being very drinkable all on its own. Gamay is always a safe bet and at under $60, this beauty from Martin Malivoire is sure to impress. Ripe red cherry and hints of dried cedar develop on the nose and carry on to the palate. This combination of refreshing acidity, ripe fruit and silky, integrated tannins allow this dish to pair with anything from seared fish to barbecued pork.
2014 Checkmate Opening Gambit Merlot, Okanagan Valley, B.C. $196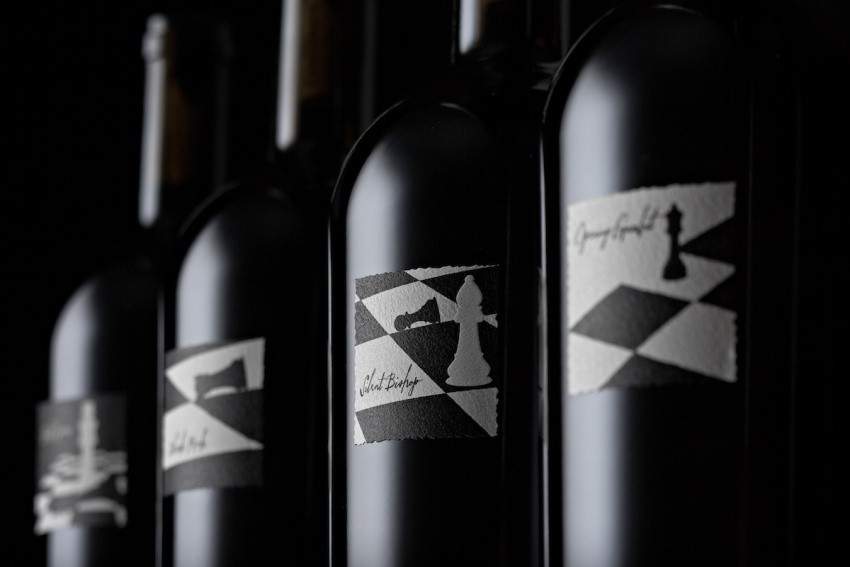 Checkmate is a winery in the Okanagan that specializes in small lot chardonnay and merlot. Ideal for cellaring, this wine is beautifully elegant with ripe black fruit, hints of vanilla, cocoa and ground coffee beans that open up to firm, almost masculine tannins with an underlying smokiness. The structure of this wine provides excellent opportunity for ageing, allowing the tannins to soften while the fruit develops into dark, almost jammy flavours.