Natural wine is definitely having a moment right now. But like so many things in this industry, its definition is a little vague. Terms like organic, biodynamic, gravity fed and minimal intervention are all "natural" techniques employed to make wine, but they are not always used in conjunction, and with no governing body controlling the natural wine market, there is no real way to tell who is actually following these methods without doing some research.
For years, wines with cute little creatures and clever marketing campaigns have dominated the market, but as consumers have become more aware of what they are drinking (who woulda thunk a bottle of wine would contain anything other than grapes), it's no surprise that natural wine has become more favourable. It's also important to keep in mind that producers were altering their wines for a reason: because it's really hard to produce a great tasting bottle of wine without employing a few tricks. That's where the natural wine movement becomes hard to navigate. Without exceptional fruit and a deft hand, you could be left spending your money on a bottle of fizzy, funky grape juice.
Thankfully for us here in Canada, we have great growing conditions and more than a handful of talented winemakers dedicated to producing wines that show the purity of the fruit and the land from which they come. In the Okanagan, the hot, dry climate discourages rot, producing beautifully ripe, healthy grapes. Winemakers like Matt Sherlock from Nichol and Lock and Worth and Jay Drysdale from Bella are just a couple of the amazing producers showcasing the purest expressions of their craft.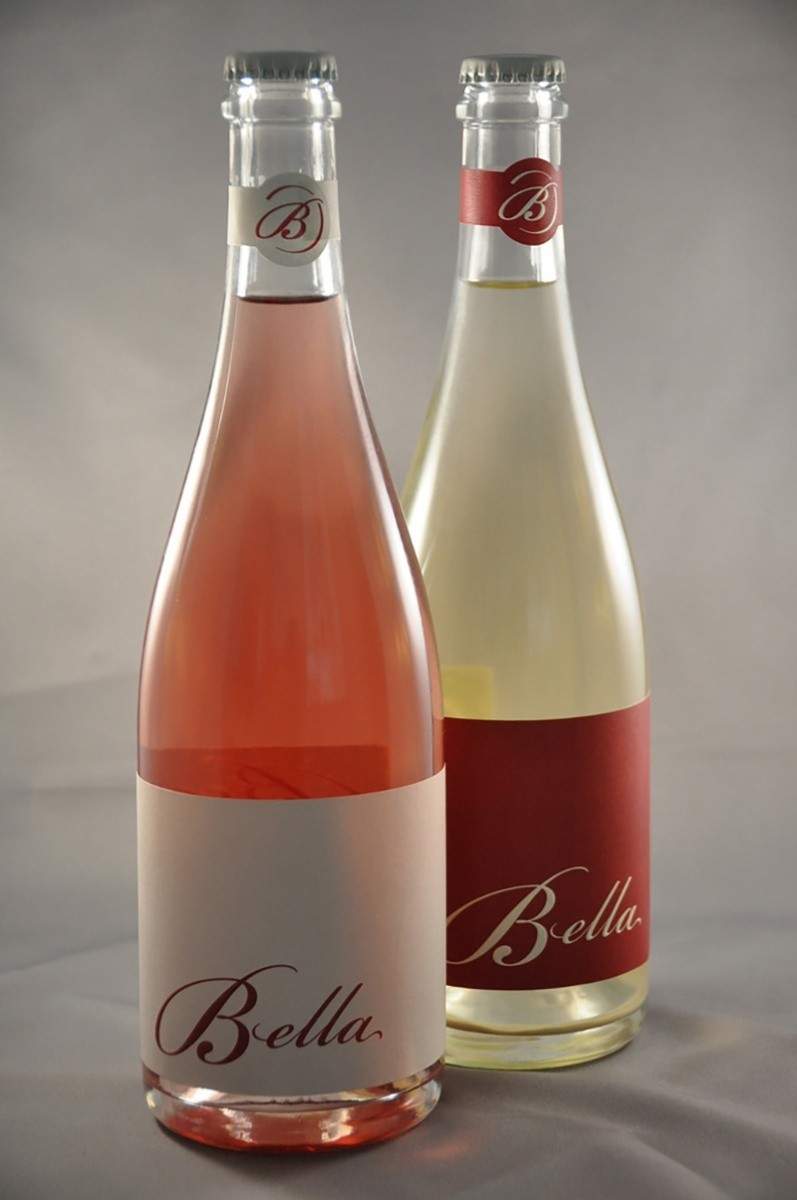 Like so many in the wine industry, Matt Sherlock is reluctant to be labelled a natural winemaker. Again, with no governing rules regulating the production of natural wine, there are many bottles hitting the market that are fundamentally flawed. With Sherlock at the helm, the wines from Nichol and Lock and Worth are anything but. Every single bottle produced under his tutelage is honest, pure and precise, showcasing the natural beauty and character of the vineyard.
Jay Drysdale is intensely passionate about his wines. Much like Sherlock, he believes that a good bottle of wine starts in the vineyard; by taking care of the land and the soil in which the grapes grow, you will be gifted exceptional fruit. And that is what natural wine making is about, taking exceptional fruit and allowing it to shine. Bella is a sparkling wine house focused on single varietal expressions of chardonnay and gamay made in the traditional and ancestrale method.
2017 Lock and Worth Semillon
One of the most respected expressions of semillon being produced in the Okanagan, this wine is pure and linear. A classic expression of semillon, this wine has nearly stinging acidity with notes of lemon zest, citronella and beeswax. On the palate, the wine is rich and textured with a veil of apple skin and hay laying atop the vibrant citrus characteristics.
2014 Nichol Old Vine Syrah
The oldest plantings of syrah in Canada, this is Nichol's signature wine. On the nose, it is reminiscent of the wines from Northern Rhone, smoky and peppery with ripe black fruit. Notes of Vanilla and Tonka bean add depth as they intermingle with classic syrah notes of black pepper and smoked meat. The nose extends to the palate, offering generous fruit with silky tannins, balanced acidity and a kiss of vanilla on the finish.
2017 King Estate Blanc de Blancs
Located on the southern end of Naramata, this is the first time Bella has produced wine from this particular vineyard. On the nose, the wine is delicate and feminine with notes of peach blossom, nectar and preserved Meyer lemons. As notes of peach and lemon dance from nose to palate, the bottle opens up showing beautiful restraint and elegance with just a kiss of salinity on the finish.
NV Trad-Nat Rose
Made from 100 per cent gamay, this wine is produced in the traditional method, going straight from 12 months fermentation on fine lees in neutral French oak barrels to secondary fermentation in bottle. The wine is lively and playful with bright notes of pink grapefruit, tangelo, mandarin and just about every other sweet citrus fruit that comes to mind. The candied and pithy citrus carries through to the palate and there is an underlying note of fresh popped popcorn that adds interest and complexity to the wine.