While the recent decrease in B.C. temperatures may indicate that winter is officially here to stay, it has also prompted numerous wineries to begin harvesting for ice wine.
According to the BC Wine Authority, 20 wineries are currently registered to harvest ice wine this season, with approximately 463 tonnes of grapes expected over 124 acres across the Okanagan Valley, Similkameen Valley and the Shuswap region.
To be called true ice wine, frozen grapes must be harvested at -8˚C or below, and after temperatures dipped to the ideal conditions on November 28, the first of the 20 registered wineries began picking in Kelowna.
"Temperatures hovered between -8˚C and -10˚C while we picked the pinot blanc," says Rollingdale Winery winemaker Brendan Smith. "We had a small amount to pick, so we're all done now! The juice tastes great and everything looks good for this year's ice wine."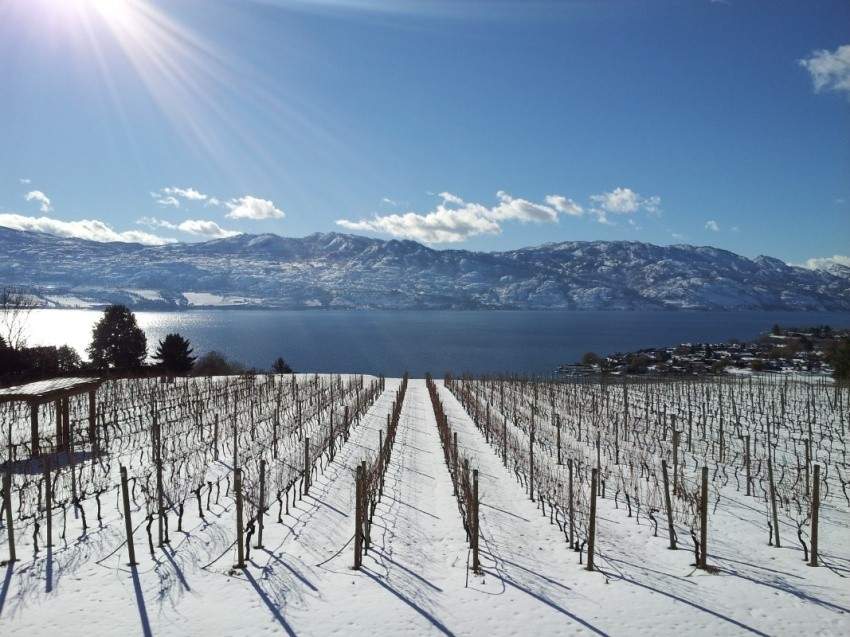 Bench 1775 Winery began picking on November 30. The Karemeos vineyard produced seven tonnes of riesling, and winemaker Val Tait says this year's harvest is already looking incredibly promising.
"I'm very positive that we're going to get the right conditions to complete harvest and the fruit we get will make beautiful ice wine," says Tait. "Thanks to excellent vineyard management, the fruit is super clean and there's a beautiful ripeness to it. I'm particularly excited about our viognier ice wine. It's got beautiful flavours of intense dried apricot with lemon rind. It's my favourite."
Although the most common ice wine varietals are riesling, vidal, ehrenfelser, pinot blanc, pinot noir, merlot, cabernet franc and gewürztraminer, all varietals that meet the harvesting specifications are permitted. The ice wine harvesting season can extend to as late as February.