High levels of anxiety, cooking with a mish-mash of bizarre ingredients, blood, sweat and (occasionally) tears all shoved into one hour of culinary reality television? You know what that means! Chopped Canada is back and better than ever this winter.
There are many reasons to watch season two of Food Network Canada's most popular television show, especially if you know a competing chef or two, but here are five big reasons that will push you over to the viewing side.
Strong presence of female chef competitors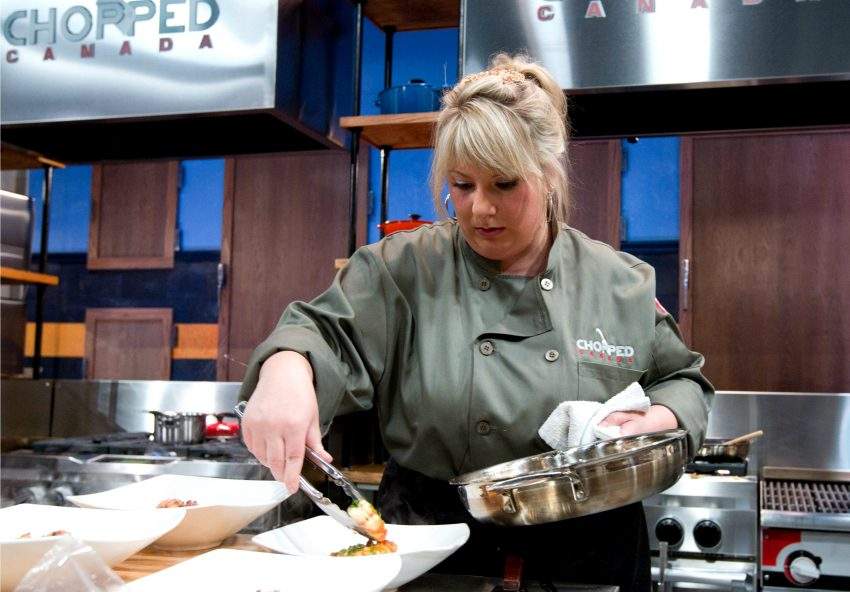 Although the network has yet to release the episode information for the second half of the season, the first 13 episodes are almost equal parts female chefs to male chefs, which is a notable increase over last season. The third episode of the second season, airing on January 24, features four female chefs competing against each other. Obviously, not everyone can be a winner, but we're loving the odds for the ladies this year.
New judges on the panel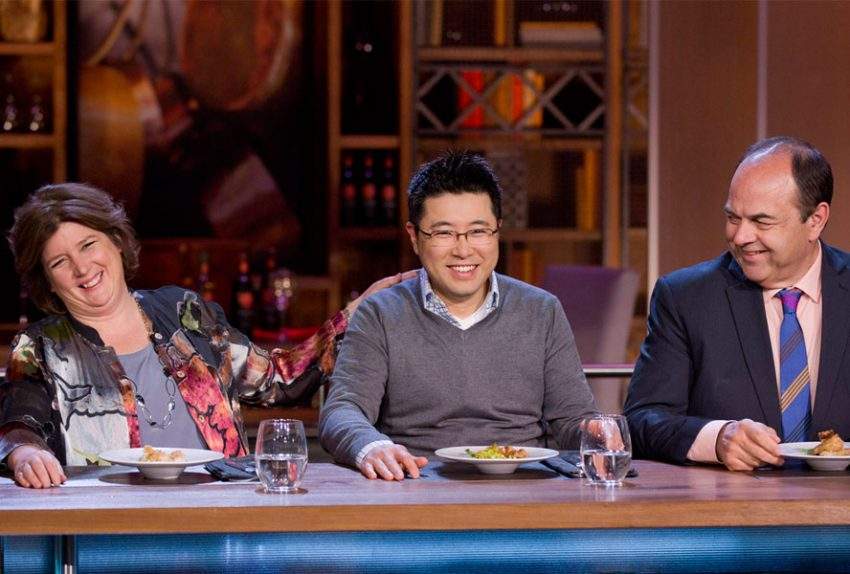 We mentioned last week how excited we are to see Antonio Park join the Chopped Canada judging panel, stepping in for fellow Montrealer, Chuck Hughes, but Park isn't the only new kid on the block this year.
Competitors will also be judged by Toronto-based celebrity chef, Massimo Capra, as well as Eden Grinshpan, a Canadian expat and host of two shows on The Cooking Channel, Eden Eats and Log On And Eat With Eden Grinshpan. If you're a Food Network veteran consumer, you'll remember Capra from the series Restaurant Makeover, where he helps whip subpar restaurants and uninspired chefs into shape. And, it will be interesting to see what Grinshpan is like when she goes into critique mode, as she's typically quite warm and bubbly in front the camera.
The Chopped Canada drinking game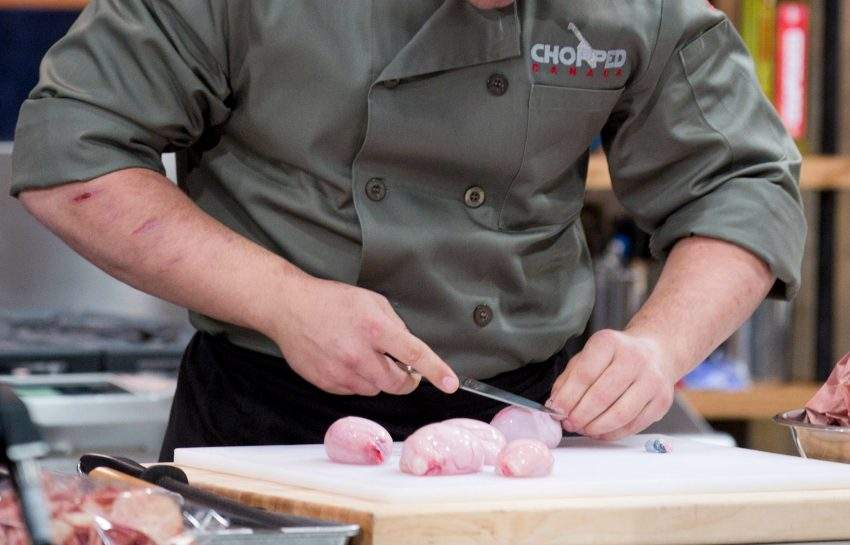 An Eat North classic.
Take one drink every time a competitor:
a) Cuts him or herself
b) Swears
c) Doesn't complete every component of their dishes before the time runs out.
We've been told that since the show is so high-stress, there's an 80% cut rate while filming. So, cheers and we hope you don't get queasy when you see red!
More weird Canadian ingredients in the pantry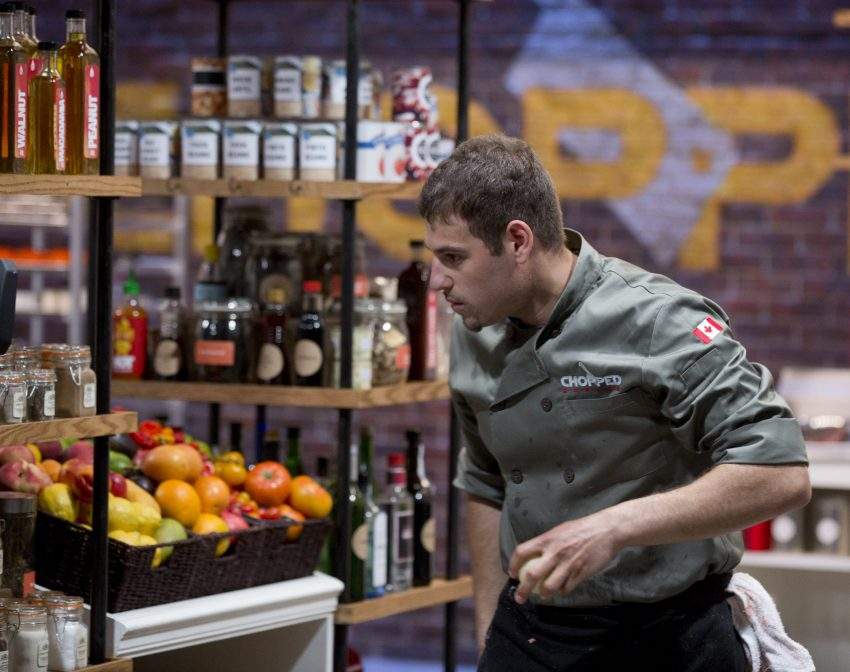 There were a lot of strange ingredients used during the first season of Chopped Canada, but we're willing to wager there will be more obscure Canadian ingredients like seal flipper, sea buckthorn berries, sea asparagus or salal berries (found on Vancouver Island) on the horizon. Fried bugs seem to be more and more commonplace in the food world as well, so chances are, there will be some creepy crawlers headed onto the judges' plates.
Inspiration for home cooking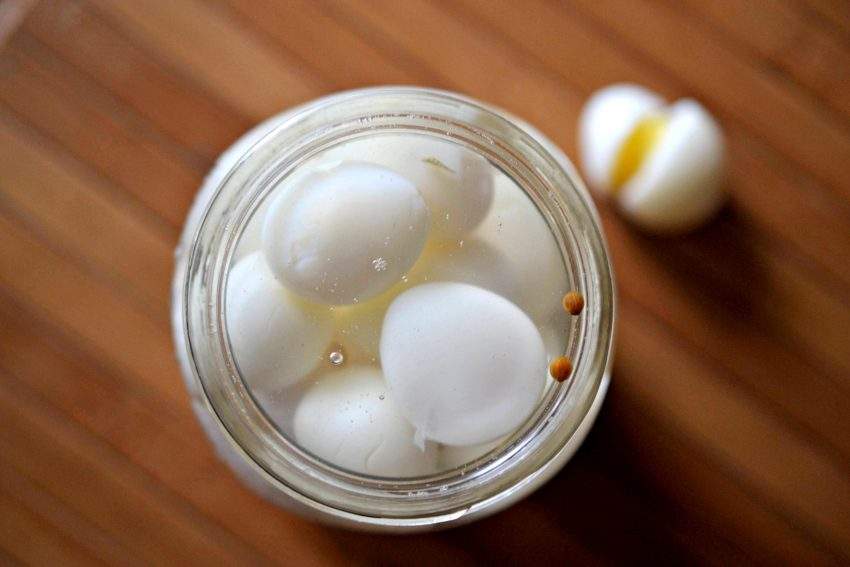 If you're a regular viewer of the show, you've probably come to realize that it's not about bizarre ingredients, but rather the unusual combination of ingredients handed to chefs. If you look past the gummi bears and organ meats, you'll see that Chopped Canada also exposes its viewers to a myriad of items that we may never have heard of, or have heard of, but have never seen applied in the kitchen.
Last season, competitors used sumac, a popular ingredient in Mediterranean cooking that also grows readily in British Columbia; and quail's eggs, like the ones pictured above that can be easily pickled and make a great addition to a salad. What's the subtext here? Get more creative in your kitchen!