Eat meat. Craft leather. Respect cow.
Chelsey Parker's meat mantra is one of conscious consumerism.
Parker is shaking up Canada's beef jerky market with Meat Chops, a prairie-bred, grass-fed product.
Parker, who also crafts leather products, handmakes the jerky in Saskatoon from whole cuts of beef, using simple ingredients and zero fillers.
"It's about looking at the whole picture and knowing you're using what you have," she says.
Since she's CFIA-approved, she can move her meat across Canada. And move it she has. In addition to more than 40 Saskatchewan locations (including Independent Grocers, Save On Foods, Safeway and Co-op), Meat Chops is in Edmonton Co-ops, and several Calgary retail outlets. You can even find her setting up jerk-stops during epic prairie road trips. In mid-July, Co-op will launch a Gold Pure label Meat Chops jerky in its Western Canadian gas stations.
The jerky is so popular that Meat Chops jerky fuels the members of The Dead South and Corb Lund, both of which have their own meat merch: private label Meat Chops jerky. Parker's meat also fuels their tours, and Meat Chops sponsors flat track racing in Pemberton, B.C.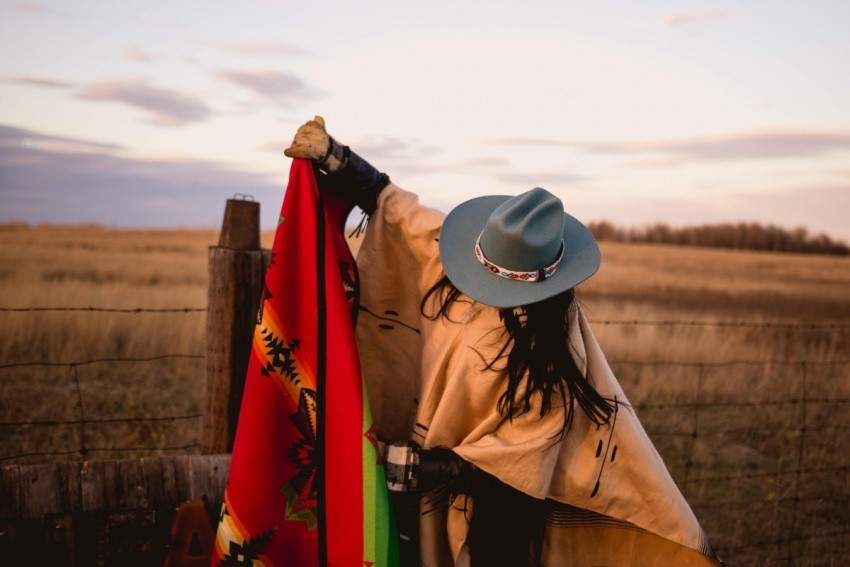 It's not just the quality of the products that makes Meat Chops worth supporting. Its ethical and sustainable approach makes the brand stand out.
She sources the beef from ranchers who raise their cattle on a diet of pasture, sun and sky: people who understand the importance of rotational grazing methods to not only benefit the animals but also the natural environment.
"These suppliers are land stewards, that's a lot of what I've learned about grass-fed," she says.
Saskatchewan's only federally approved abattoir in the Qu'Appelle Valley finishes and harvests the grassfed animals.
The harvesting house was designed by animal scientist Temple Grandin's team.
"It's amazing because they take the extra step with (animal) welfare."
Grandin's animal husbandry techniques focus on respect. A calm slaughterhouse environment also minimizes stress for the animal, and therefore acidity in the meat. And that is how meat of the utmost quality is produced.
"If you have a high quality meat in less quantity, it's way better for you," explains Parker.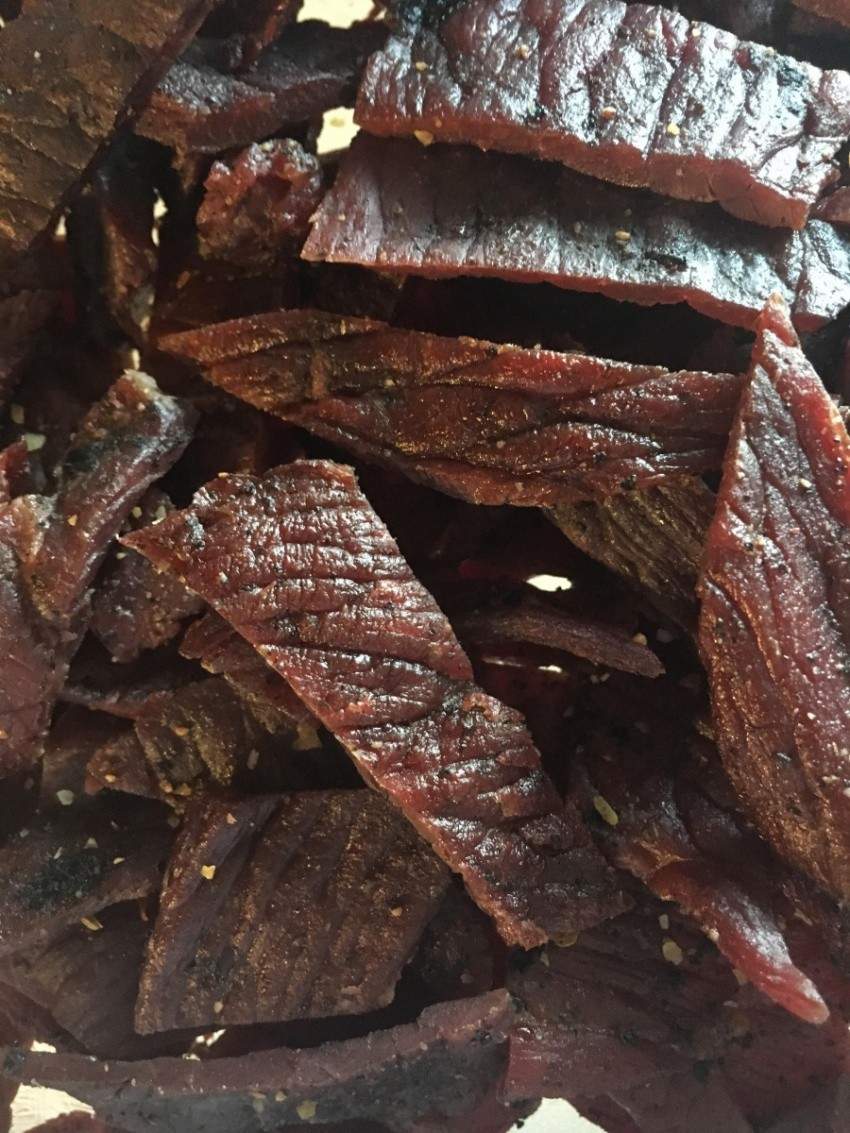 Besides fuelling the Prairies with jerky, education is huge for Parker. She encourages her customers to think critically. Where does your meat come from and what type of food production system are you supporting with your hard-earned cash?
She knows her jerky is up against stiff competition–the big guys can bring the price of their larger-sized jerky packs down to half of what she charges.
But Parker is confident Meat Chops' taste will win out as she strives to move Canadians' snacking habits towards quality products.
"I know this is bold, but I want to be Canada's best grass-fed beef jerky company. I want to change your snacking options out there."