On February 1 of last year, it was made public that Hy's Steakhouse executive vice president John Aisenstat, son of Hy's founder Hy Aisenstat, had passed away suddenly at the age of 57. This week, an intimate dinner at the company's downtown Vancouver location took place, where family, friends and colleagues come together to celebrate Aisenstat's life and to raise money for a new annual hospitality scholarship initiative to further pay homage to the former vice president.
Being one of Canada's longest running hospitality companies, Hy's Steakhouse originated in Calgary in 1955 before seeing extensive expansion to other cities such as Vancouver, Toronto, Saskatoon and across the border to Chicago and Beverly Hills. In 1988 following his father's passing, John Aisenstat, along with his brothers and mother, took on the role of running the company. His brother, Neil Aisenstat, still works actively with Hy's at the company's CEO. Today, there are four Canadian locations--Vancouver, Calgary, Winnipeg and Whistler--with a new Toronto location coming later in 2019.
Over the past year, Hy's management began contemplating what the ideal way would be to commemorate the late John Aisenstat, and the idea for a hospitality scholarships in Vancouver, Calgary, Winnipeg and Toronto was born. CEO Neil Aisenstat and COO Megan Buckley thought a memorial scholarship would be the perfect fit.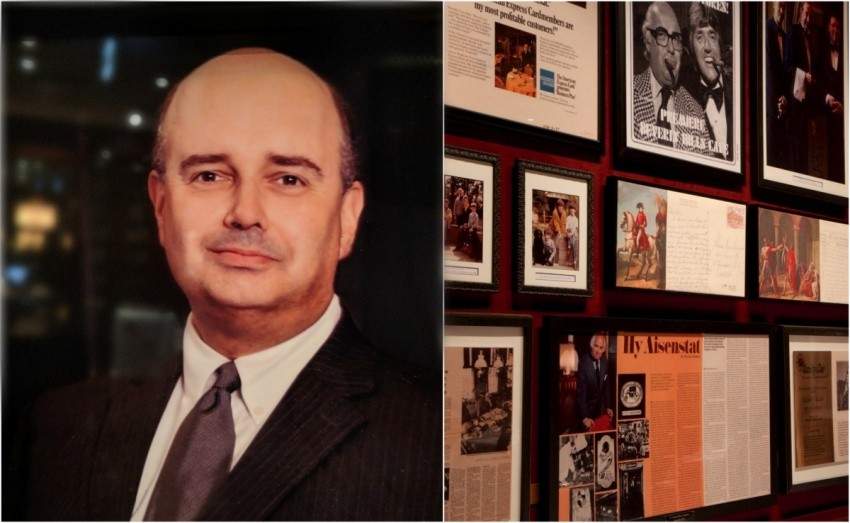 John Aisenstat, son of Hy's Steakhouse founder Hy Aisenstat.
"John's approach to life was defined by honesty, humility, and generosity," says John's brother and Hy's SEO Neil Aisenstat. "We think he would be so proud of this partnership and the spirit of investment in the future of our industry."
Funds raised during this inaugural John Aisenstat Memorial Dinner will go toward an endowment at Vancouver Community College to help support students who are actively pursuing a career through the college's hospitality and culinary arts diploma programs. Though no dates have been set, future (and annual) fundraiser dinners at Hy's locations in Calgary, Winnipeg and Toronto are also being planned with proceeds from each city's dinner going to local technical colleges.
In addition to this recently announced memorial scholarship initiative, there is also a Hy Aisenstat memorial endowment at B.C.'s Simon Fraser University for students returning from the workforce to hospitality studies.