It wasn't just turkeys (i.e. Thanksgiving in America) that people were talking about these past few days. From Canadian geese to vegetables, the historic perogy to lacklustre poutine Pizza Pops, a potential bill to stop junk food advertising targeted at children to bee-killing pesticide, a lot happened this week in the food world across the country.
Here are eight of the most interesting news stories to get you all caught up before the weekend.
Pusateri's new 25,000 square-foot food hall opens in the lower level of Saks Toronto
Bee-killing pesticide on track to be banned in Canada
Say it with us: "No to neonicotinoid!" Seriously though, it was fantastic to see this little news nugget from the CBC on Health Canada moving to ban a bee-killing pesticide from use in the country. We've all read about the fluctuating bee population in North America, some of which due to chemicals such as neonicotinoid.
What's a perogy bee?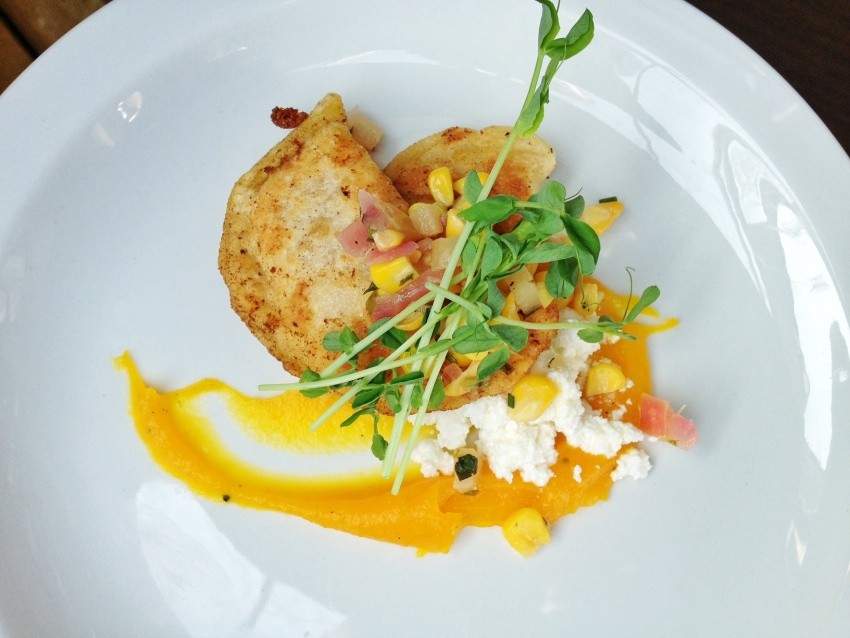 Julie Van Rosendaal delved deep into the history of perogy-making in Canada for an edition of The Globe and Mail earlier this week. The article brims with facts about the century-old Ukrainian-Canadian comfort food. Did you know there's a drive-thru perogy restaurant in Saskatoon? Now you do!
Poutine pizza pops hit grocery store shelves to mixed reviews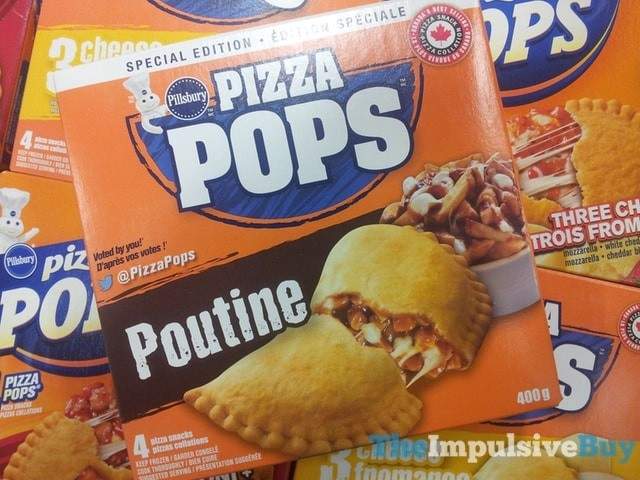 What? You mean the poutine-flavoured frozen food product isn't amazingly delicious? We can't say we're too surprised, but word on the street is that this new flavour of Pillsbury's popular pizza snack is not hitting the spot with almost everyone. It just feels so wrong on so many levels.
Canada's first aquaponic food bank farm launches
How cool is this? Mississauga is now home to the first Canadian aquaponics farm that's dedicated solely to a local food bank. The closed system process for growing vegetables without using soil produces approximately 40 heads of lettuce a week. As well, the fish in the tanks that act in a symbiotic relationship to the growing produce will be cycled out every 6 months, filleted and served through the food bank as well.
Canadian Senate bill proposed to ban junk food advertising to children
If we're lucky, we will be seeing a lot less junk food advertising in the near future due to a proposed bill currently up for discussion in the Canadian Senate. If passed, the bill would make it illegal for food companies to market unhealthy foods (i.e. chips, candy, soda) to anyone under 13 years old. Unbeknownst to many, it has been illegal to market these types of things to kids in Quebec since 1980 and as such, studies note that children obesity rates are lower in the eastern province.
Vancouverites love ordering their dinner online
Forget pizza or subpar Chinese food, people living in Vancouver are all about utilizing sites like Just Eat, Lazymeal and DoorDash to get dinner on the table from a long list of restaurants. Though the idea of online ordering isn't anything new, the ability for a person to choose between quality delivery options instead of the usual suspects continues to gain momentum and this area of the country is the fastest growing region for almost all online food ordering concepts.
Have a bite of Canada goose and black bear at an upcoming dinner in Edmonton