It's time to 'make sauce gribiche great again,' is a joke I made with my co-author Twyla Campbell during the recipe development for the Prairie cookbook. And I do believe we have done just that with this old school French sauce consisting of hard-boiled eggs and pickles.
My love of all things pickled also extends to pickled eggs. As a kid, I remember adding hard-boiled eggs to empty pickle jars with lingering brine and waiting for several days with anticipation and impatience before being able to eat them.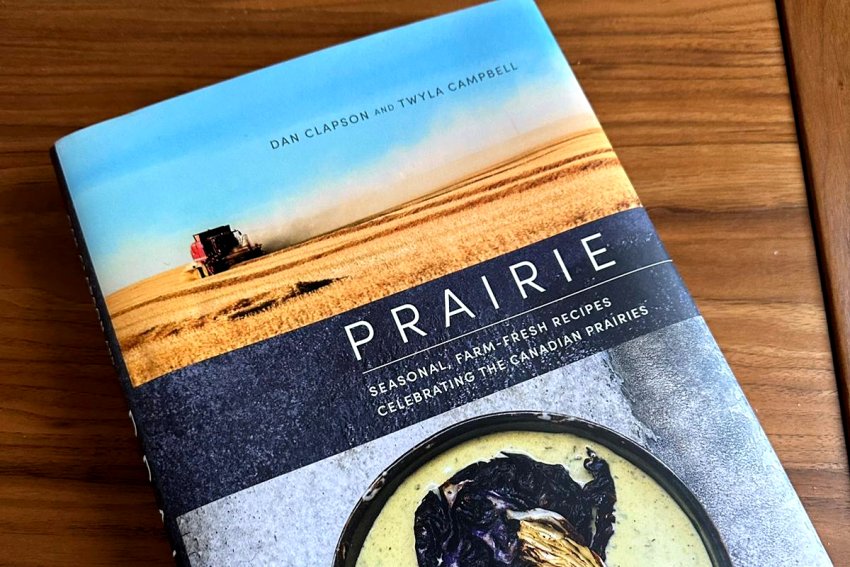 This "gribiche" uses the Saskatchewan-made Nanjo's Pickled Eggs (if you're a lover of pickled eggs, you must try these) along with pickled carrots and green beans instead of the traditional gherkins and capers. There's some yellow mustard in here too because I don't think it's fair that Dijon and grainy mustards always get to command the limelight!
(Note: If you want to take this recipe from rustic to elevated, start by emulsifying the oil with the mustard and vinegar before stirring in the remainder of the ingredients.)
Dill pickle sauce gribiche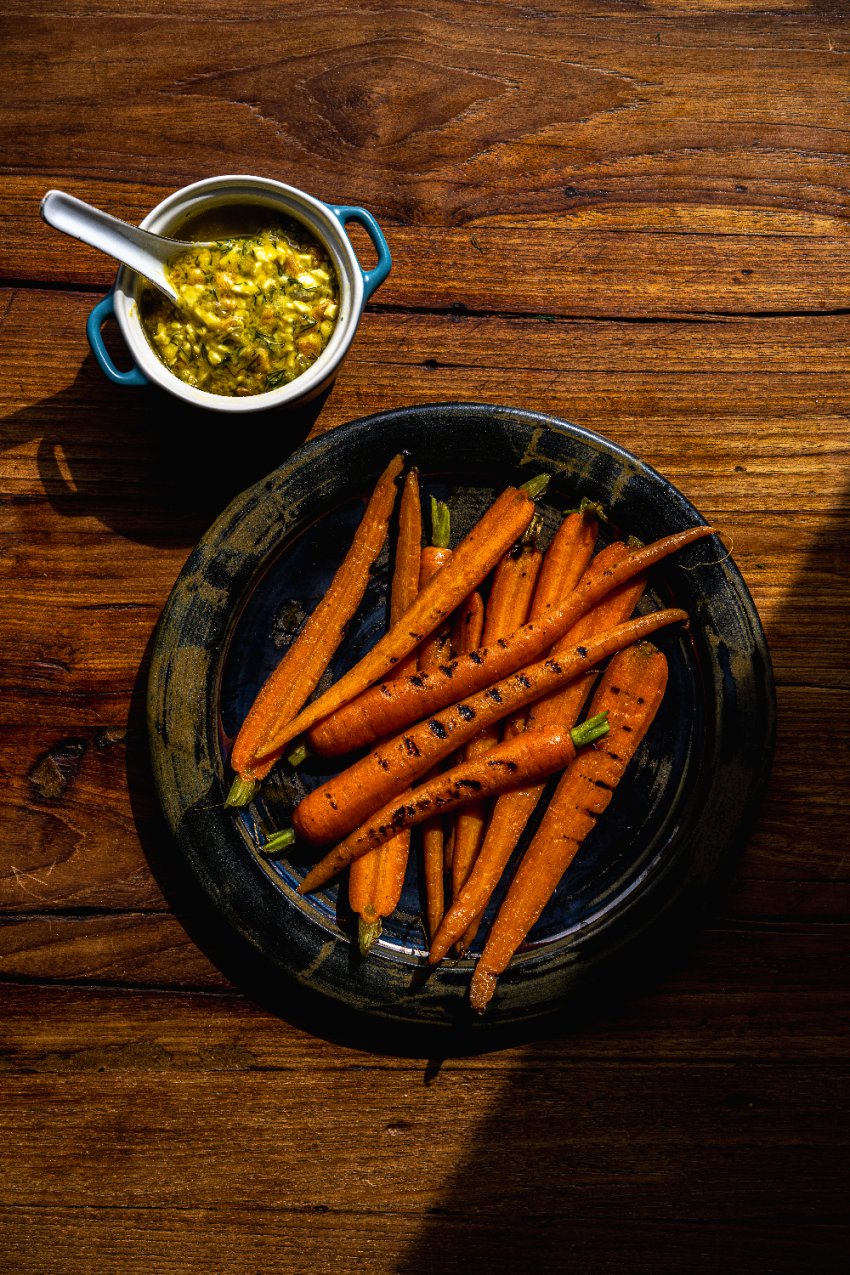 2 pickled eggs, minced (I use Nanjo's Garlic Dill Pickled Eggs)
1 pickled carrot, minced (see note)
3 pickled green beans, minced (see note)
1/4 cup cold-pressed canola oil
1 tbsp yellow mustard
1 tbsp apple cider vinegar
1/4 cup finely chopped fresh dill
Place the eggs, carrot, beans, oil, mustard, vinegar, honey, and dill in a small bowl and stir to combine.
Cover and chill in the refrigerator until ready to serve. Stir well again before serving with grilled or roasted vegetables.
(Note: You can find pickled green beans and carrots in Prairie-based grocers like Federated Co-op or Calgary Co-op. Any local farmers' market is sure to have them too.)
Grilled carrots
12 garden carrots, greens trimmed but tops intact and halved
2 tbsp canola oil
salt, to season
Working in two batches, blanch the carrots in a large pot of boiling water for 1 minute and immediately cool in an ice bath or run under cold water. Pat dry.
Heat a barbecue to high (or 425℉ if your barbecue has a more exact temperature control).
Place the carrots in a large mixing bowl, add the oil, and sprinkle with salt, then toss to evenly coat.
Cook on the grill for about 2 minutes per side, until the carrots have an al dente texture and a bit of char.
Transfer to a serving platter and top with a few liberal spoonfuls of sauce gribiche. Serve the carrots with the remaining sauce in a small bowl on the side.
Prep Time: