After nearly a month since the first Canadian case of COVID-19 was confirmed, Canada's hospitality industry has faced unprecedented challenges. And while many initiatives have sprung into action to help local businesses survive, the reality is that next month's rent is almost due, and many restaurants won't.
In response, independent restaurants across the country have joined forces with OneTable and Food and Wine Industry Navigator to form SaveHospitalityCA, an advocacy group aimed at unifying the voices of all members of the hospitality industry and to lobby all levels of government for the urgent support they require to withstand this unprecedented state of crisis.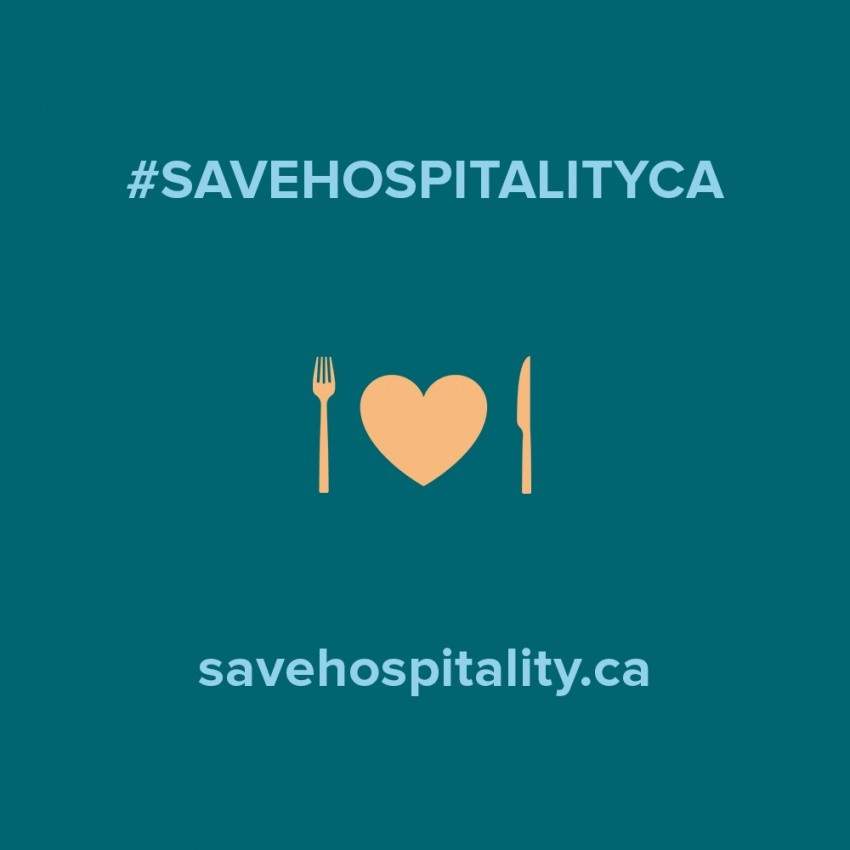 "We are looking at, potentially, the complete collapse of the industry as we know it. Without immediate government intervention, the effects on our economy will be devastating," says Andrew Oliver, president of Oliver and Bonacini Hospitality, whose company co-founded the campaign. "Investment in the industry now will save the government money in the long run. That's the message we are trying to get out. There are big costs coming, but we've put together a detailed plan to minimize the costs and get people back to work when it's safe, allowing our industry to continue to help the economy and generate tens of billions in future tax revenues annually."
While many Canadian restaurants have pivoted to delivery and take-out in order to stay afloat, Ascari Hospitality Group executive chef and SaveHospitalityCA co-founder John Sinopoli says the current model is not sustainable.
"Restaurants are a high-labour, low-profit business," says Sinopoli. "To generate $1 million in sales, restaurants require an average of 14.9 workers. This compares to 1.2 workers for gas stations, 4.3 workers for grocery stores, and 6.9 workers for clothing retail stores. If restaurateurs don't get the support they need to reopen once we all get through this crisis, 1.3 million jobs are at risk, and the majority will not come back."
The SaveHospitalityCA coalition currently consists of more than 500 independent restaurateurs and operators and more than 1,000 industry stakeholders who represent more than 40,000 laid off workers. It is actively encouraging both industry workers and food lovers alike to help broadcast their message through social media using the hashtag #SaveHospitalityCA. The coalition has been lobbying through a detailed recovery proposal, which outlines the necessary means to save the industry from potentially irreversible economic disaster.
The entirety of the SaveHospitalityCA proposal can be found online, but the most urgent requests include supplemented EI benefits for workers in large cities with a high cost of living, an immediate stay on April rent payments, and providing forgivable loans to help with rent, cover bank interest, and to support laid off employees.
Although yesterday's announcement of a 75 per cent wage subsidy was a positive step for many of the country's business owners, the subsidy does little to nothing for an industry that depends on generating revenue from functioning public spaces to justify the cost of labour.
Canada's $90 billion restaurant industry represents approximately $150 billion in real estate value, $80 billion in related loans, $10 billion owed to suppliers and vendors, and roughly seven per cent of Canada's total workforce. Without intervention, the widespread, permanent closures of Canada's restaurants will have a devastating impact on almost all facets of the economy.