Earlier this month, in an effort to provide a collective voice to advocate for Alberta's hospitality industry, leaders within the province's food and beverage community joined forces to launch the Alberta Hospitality Association (AHA).
Formed by Leslie Echino (owner of Blink, Bar Annabelle and Annabelle's Kitchen), Brett Ireland (co-owner of Last Best Brewing and Distilling) and Ernie Tsu (co-owner of Trolley 5 Brewpub), the AHA has been committed to supporting like-minded organizations within the hospitality sector, adapting the industry to move forward in the new economic landscape, and collaborating with the government to address three key factors: rent relief, access to working capital, and tax relief.
"Alberta was one of the only provinces in the country to not have an association like this representing the industry at large. Our goal is to provide a voice for the industry when speaking with media and lobbying the regional and provincial governments," says Echino. "We want to help restaurants navigate through these unprecedented time so they can come out on the other side."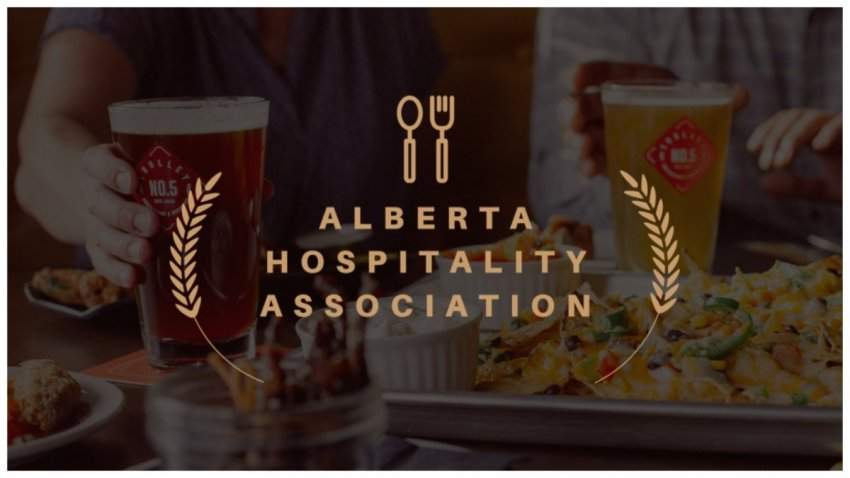 According to Restaurants Canada, Alberta's $12 billion hospitality industry (pre-Covid-19) saw a loss of roughly 95,000 jobs in March and are currently looking at a projected decline in sales of approximately $2.5 billion by next quarter.
Nearly ten per cent of Alberta restaurants have already closed permanently, and with monthly fees due in less than a week, another 18 per cent are expected to follow suit if current conditions continue.
Today, Prime Minister Justin Trudeau announced a rent relief subsidy plan to provide non-repayable loans to commercial property owners. The loan will cover 50 per cent of rent payments for April, May, and June, and will be forgiven under the condition that the property owner agrees to cut the rent by at least 75 per cent for those months and promises not to evict the tenant.
And while Ottawa's subsidy plan will certainly help, many Alberta restaurants--which were already operating on a pre-tax margin of just 4.3 per cent before the pandemic--require a more long term solution.
"Any small business that has had to close their doors [already] does not benefit at all from this morning's announcement. As it stands currently ,it will help the landlords, but there is still the risk of hoping landlords pass down the relief to the tenants," says Echino.
She goes on to say that she hopes governments will step in to make it illegal for landlords to evict previously good-standing tenants for non-payment of rent during the pandemic.
Whenever remaining restaurant are able to reopen, the recovery process will provide an entire new set of challenges. Independent businesses that haven't yet closed are currently sitting on mountains of debt and deferred payments, and without substantial intervention, may not be able to survive.