Earlier this week, Instagram introduced a new feature that will allow small businesses to offer gift cards and online food orders for purchase directly from their profiles or stories.
Since the initial spread of COVID-19 and the subsequent shift from food and drink businesses toward delivery and take-out, Instagram has seen a significant surge in the usage of its platform as a way to direct potential patrons to websites where they can then make a purchase.
Instagram's new profile buttons and story stickers are an attempt to bridge that gap by providing consumers with a direct link to the source--an option previously unavailable to accounts with fewer than 10,000 followers.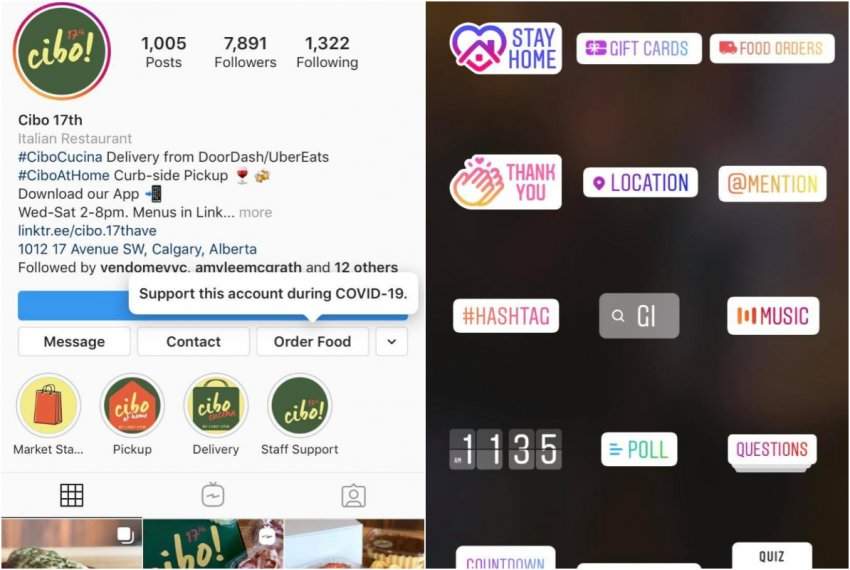 In order to use the new features, Instagram accounts must first be registered as either a business or as a creator. Each business will then have to set up a service partnership with an eligible third-party operator provided by Instagram, such as DoorDash, Uber Eats, or Kabbage.
Once activated, Instagram users will have instant access to the available services and will be able to cross-promote their favourite businesses by resharing the stickers in their own stories.