In the spirit of giving back during the holidays, popular Vancouver chain Nuba has just launched a seasonal set of meal kits that help raise awareness and funds for a community cause. For every meal kit purchased from today through to the end of December, the Middle Eastern eatery will donate two meals to the WISH Centre. Run by the local charity WISH Women's Drop-In Centre Society, the charity's centre helps improve the lives of women involved in the city's street-based sex trade.
"We want to do something positive to warm hearts and help out those who are most in need in our community as we head into the colder months," says Nuba's co-owner Ernesto Gomez. "We encourage everyone to order directly through our website so that we can continue to pay the savings forward and support this very important cause."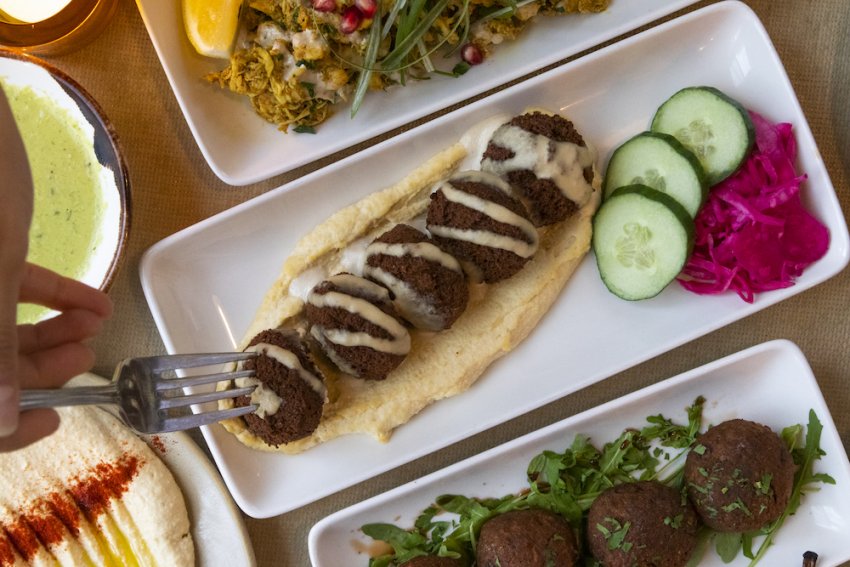 Nuba's four types of meal kits offer up anything from a smattering of vegan dishes ($54 and includes vegan stew, mjadra (lentil stew), red lentil soup, falafel, and more) to lamb merguez meatballs ($79 and includes vegan dishes plus meatballs, date, feta and pear salad, and more), chicken shawarma ($89) and a mixed meal kit which offers a whole lot of everything previously mentioned.
Kits can be picked up at any of the company's four locations Sundays through Thursdays from noon to 8 p.m. and Fridays and Saturdays from noon to 9 p.m. Direct delivery is also available within a certain radius and Vancouverites outside of said radius can order via DoorDash or Uber Eats.