Food insecurity has always been a serious issue in Canada. Before the COVID-19 crisis, approximately one in eight Canadians struggled to put food on the table and Food Banks Canada reported roughly one million visits per month. Since the onset of the pandemic, those numbers have skyrocketed.
In an effort to mitigate the effects of COVID-19 and ensure vulnerable Winnipeggers have access to nutritious, high-quality food, renowned chef Ben Kramer has partnered with Community Food Centres Canada to distribute take-home meals through various charitable organizations throughout the city.
"I believe that food is a basic human right. Feeding people is love as a verb," chef Kramer explains. "In this time of uncertainty, it's imperative that we take care of our neighbours who are the most vulnerable. We have the skills to do this effectively and with that comes the responsibility to respond to this need."
The Made with Love initiative directly supports the individuals and organizations who are working on the frontlines to help their community cope with COVID-19 and the ever-increasing food insecurity crisis.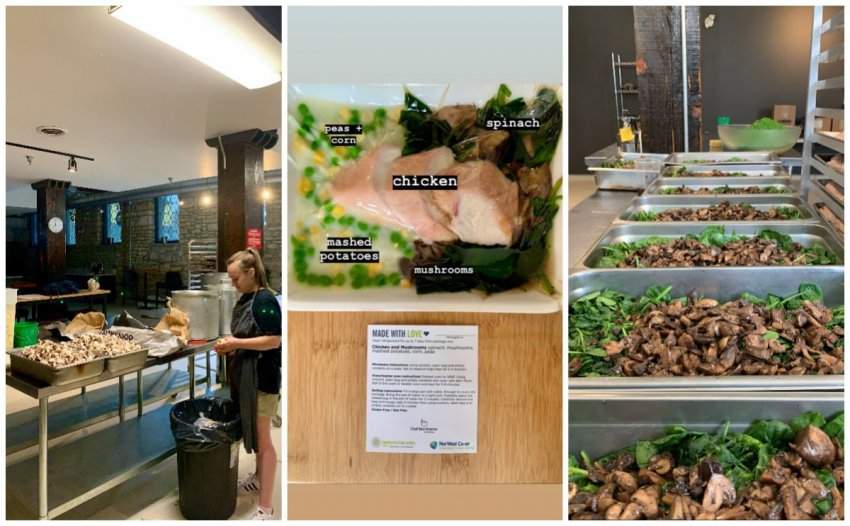 Chef Kramer has developed five high-quality, nutritious take-home meals that can be easily reheated in the microwave, oven, or on the stovetop. The selection of meals include offerings such as vegan shepherd's pie with kale, lentils, carrots, and peas, and roasted sweet potato with spinach, chickpeas, lentils, cauliflower, red pepper sauce, all prepared using the highest food safety standards.
The duration of the Made with Love initiative is currently indefinite, but Kramer hopes to continue the program for at least the next several months. To ensure that he is able to do so, Kramer and Community Food Centres Canada are seeking donations.
A donation of $10 is enough to cover the cost of one meal, but Kramer says any contribution--big, small, or simply sharing the initiative on social media--will go a long way toward securing the success of the initiative. All donations can be made online.