This week, for the first time ever, the Liquor Control Board of Ontario (LCBO) released a detailed account of the process by which its quality assurance lab evaluates and upholds the province's alcohol safety standards.
Before becoming available to consumers, all of Ontario's alcoholic beverage products must first pass a series of rigorous testing at the LCBO Lab. In 2020 alone, the LCBO conducted over 700,000 tests on more than 30,000 product samples.
Some of the lab's key quality assurance procedures include conducting chemical analysis to verify label accuracy, determining sugar levels to assess how sweet or dry a wine is, and measuring caffeine content to ensure each product contains no more than 30mg of caffeine per serving.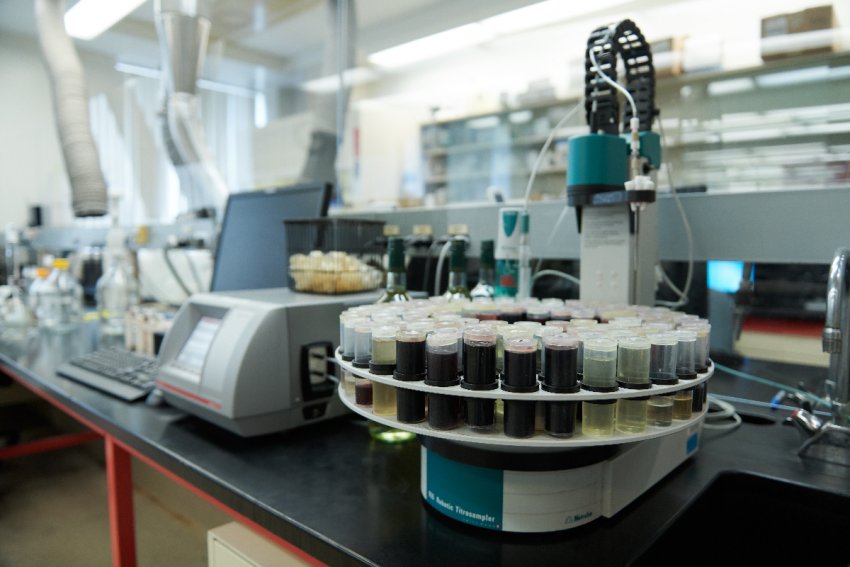 "We take pride in being a trusted beverage alcohol retailer in Ontario, and with over 28,000 products available in our stores across the province, we have an enormous responsibility in ensuring our offerings are safe and of the highest quality," says LCBO Director of Quality Assurance Dorina Brasoveanu. "We recently realized that many Ontarians are not aware of the work that goes on behind the scenes to ensure our customers are safe and informed. We're excited to give them an inside look at the state-of-the-art quality assurance testing facility, and the people behind the process–our amazing team of chemists, sensory testers and lab technicians."
In addition to providing laboratory and sensory testing services to numerous wineries, brewers, distillers, and regulatory agencies throughout Ontario, the LCBO Lab also serves as a benchmark for quality assurance for other liquor jurisdictions and alcohol producers across the country.
More information about the LCBO Lab can be found online.