The second annual Pasta La Feasta event officially kicked off in Calgary this week, as 11 of the city's top eateries have teamed up to celebrate National Pasta Month while raising funds for The Alex Community Food Centre.
Each of the participating restaurants have created a unique pasta dish that will be featured on their menus for the entire month of October. For each dish sold, $3 is donated to The Alex Community Food Centre.
The Alex Community Food Centre provides people with access to high-quality food in a dignified setting through healthy meals and an affordable produce market. Like most organizations, the pandemic has hit The Alex hard, and initiatives such as Pasta La Feasta enable them to continue providing resources to those who need it most. Last year's campaign helped raise more than $7,000.
"We are thrilled that these local restaurants have come together once again to help support The Alex Community Food Centre," states Darrell Howard, team lead of The Alex Community Food Centre. "Initiatives like Pasta La Feasta not only support local restaurants, but provide our centre with the means to support those in our community experiencing food insecurity."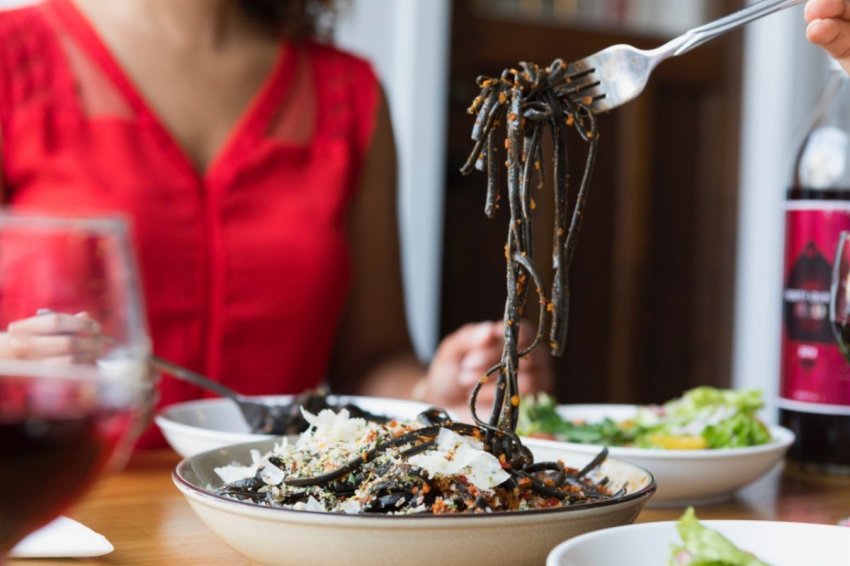 Similarly to last year's event, diners are encouraged to try as many featured dishes as possible and to capture their experience on social media by tagging @pastalafeasta and #PFLChallenge. Each tag will be entered into a draw to win a gift card to one of the participating restaurants.
From a braised beef cheek linguine from Vendome Cafe to Teatro's Alberta lamb ravioli, to a squid ink bucatini with anchovy garlic oil, sourdough gremolata and parmesan from The Eden (pictured above), this year's offerings provide Calgarians with plenty of reasons to partake.
"Calgary has one of the most exciting and diverse culinary scenes in the country, and when we all join forces, we can make a significant impact," states Devin Morrison, operations director of Teatro Group. "COVID-19 greatly impacted the restaurant industry, but through Pasta La Feasta, we're hoping this initiative can benefit the restaurants involved while also giving back to our community."
A full list of participating restaurants and their Pasta La Feasta dishes can be found online.